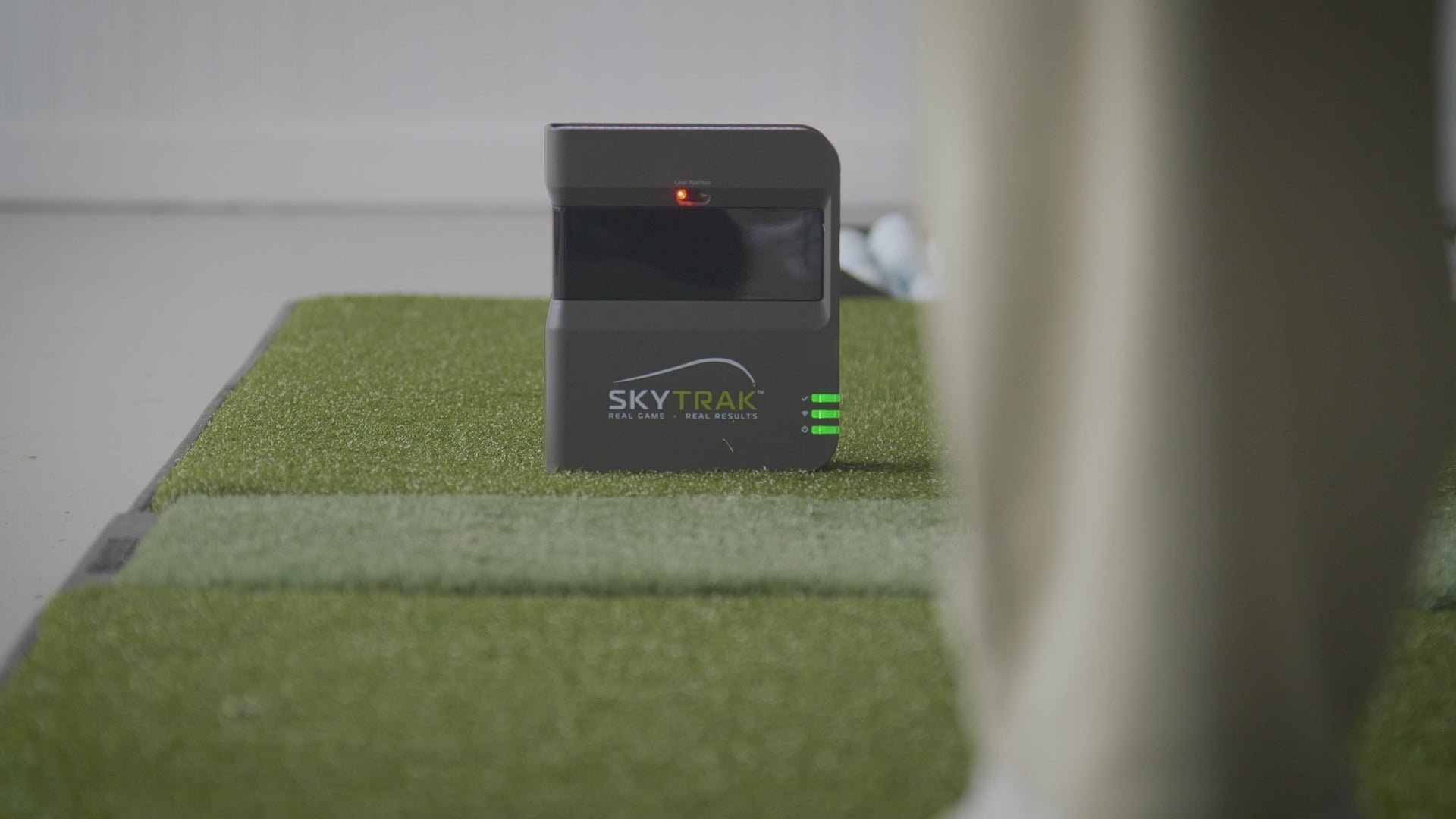 SkyTrak Launch Monitor
Sale price

$2,124.95
Regular price
(/)
---
SkyTrak Launch Monitor
Leveraging cutting-edge launch monitor technology, SkyTrak offers the first cost-effective system for practice, play, and entertainment that delivers accurate results. Paired with the SkyTrak application, it seamlessly connects to compatible mobile devices and PCs. With its integrated WiFi hotspot feature, you're set to practice on the SkyTrak Range anytime, anywhere. Get immediate insights on shot shape, launch angle, spin rate, carry distance, and more to enhance your game.
SkyTrak embodies all the desired features of a golf simulator and launch monitor - enjoyable, economical, and prestigious. Recognized as the top choice for launch monitors by editors multiple times, SkyTrak has earned accolades in Golf Digest, Golf Monthly, and Today's Golfer. Discover why SkyTrak stands out as the premier golf launch monitor in the market.

Start your SkyTrak experience today!


For access to golf courses, only the Play & Improve Plan offers this feature, boasting 15 exclusive courses. To expand your course selection, additional course software can be acquired post-hardware purchase through the SkyTrak App, including options like E6 Connect, TGC, and Creative Golf.
Included With Launch Monitor
This version is included with your launch monitor. Contains a fully functional Practice Range. No subscription required.
Game Improvement

Annual subscription: $129.95
Unlock the full potential of your SkyTrak with a number of features and challenges to improve your game. Includes an advanced Practice Range. Required to use supported third party golf simulation software.
The game improvement plan increases the functionality of your launch monitor with bag mapping, wedge matrix, skills assessment, and more. Helping you improve your skills from the comfort of your home. This also allows for integration with our simulator partners.

Additional bonus for our iOS users: WGT by TopGolf Closest-to-Hole Challenge on Kiawah Island Course is included with the SkyTrak Game Improvement Package*
Skills Assessment
Bag Mapping
Practice Randomizer 
Wedge Matrix
Shot Optimizer
Shot History
*Auto renews annually*
Play & Improve
Annual Subscription: $249.95
Play and Improve Plan: Special bundle for our iOS and PC users that includes everything in our Game Improvement Plan as well as:
WGT by TopGolf Full Course Play on 15 WGT by TopGolf Golf Courses*
WGT by TopGolf Closest-to-Hole Challenge on 6 WGT by TopGolf Golf Courses*
15 Course Pack from TruGolf E6 Connect Including: Aviara, Belfry, Sanctuary, Wade Hampton, Stone Canyon, Bandon Dunes, Oakmont, Torrey Pines, Troon North, Prairie Dunes, Banff, Barton Creek, Loch Lomond, Pelican Hill, Cabo Del Sol
*WGT by TopGolf is for iOS Only and supports single player.
*E6 Connect is only compatible with an iPad for iOS and PC
*WGT by TopGolf is for iOS Only and supports single player.
*Auto renews annually* 
Play & Improve and Game Improvement Plan Features 
Player Skills Assessment
Choose options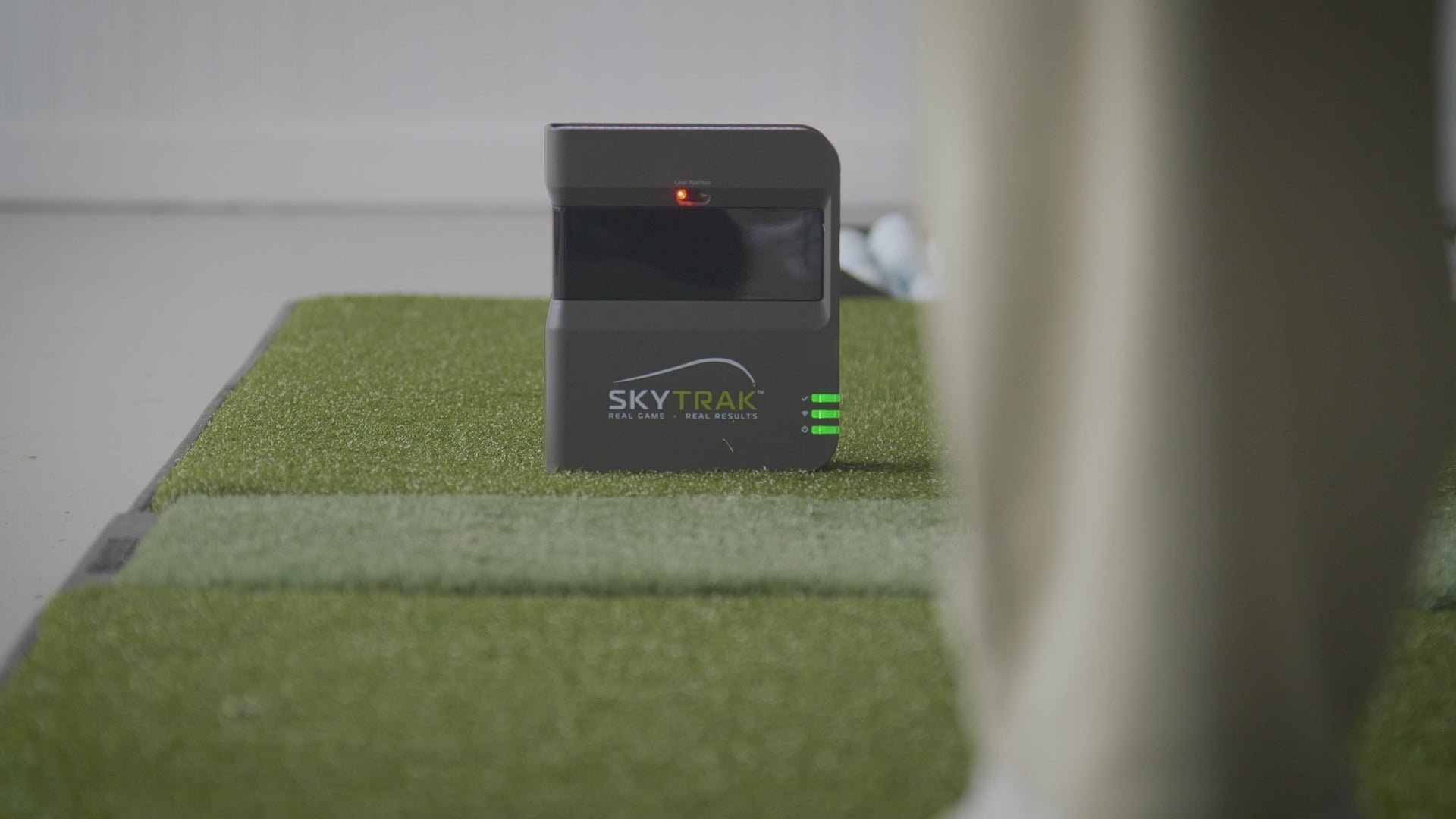 Haven't Found What You Were Looking For?
Fill out the form or contact us using the chat option and we will work with you on building or bundling the best simulator set up for your space.