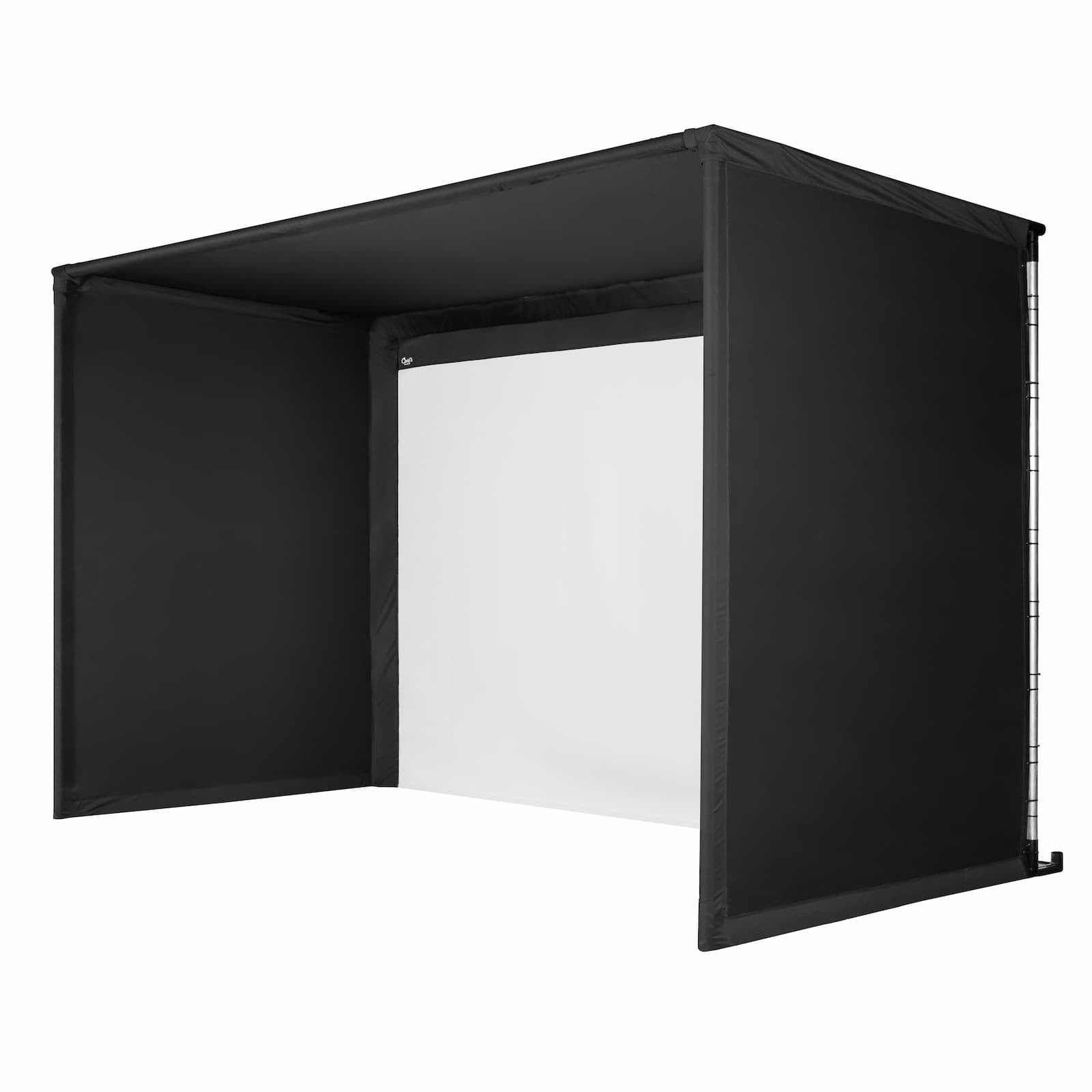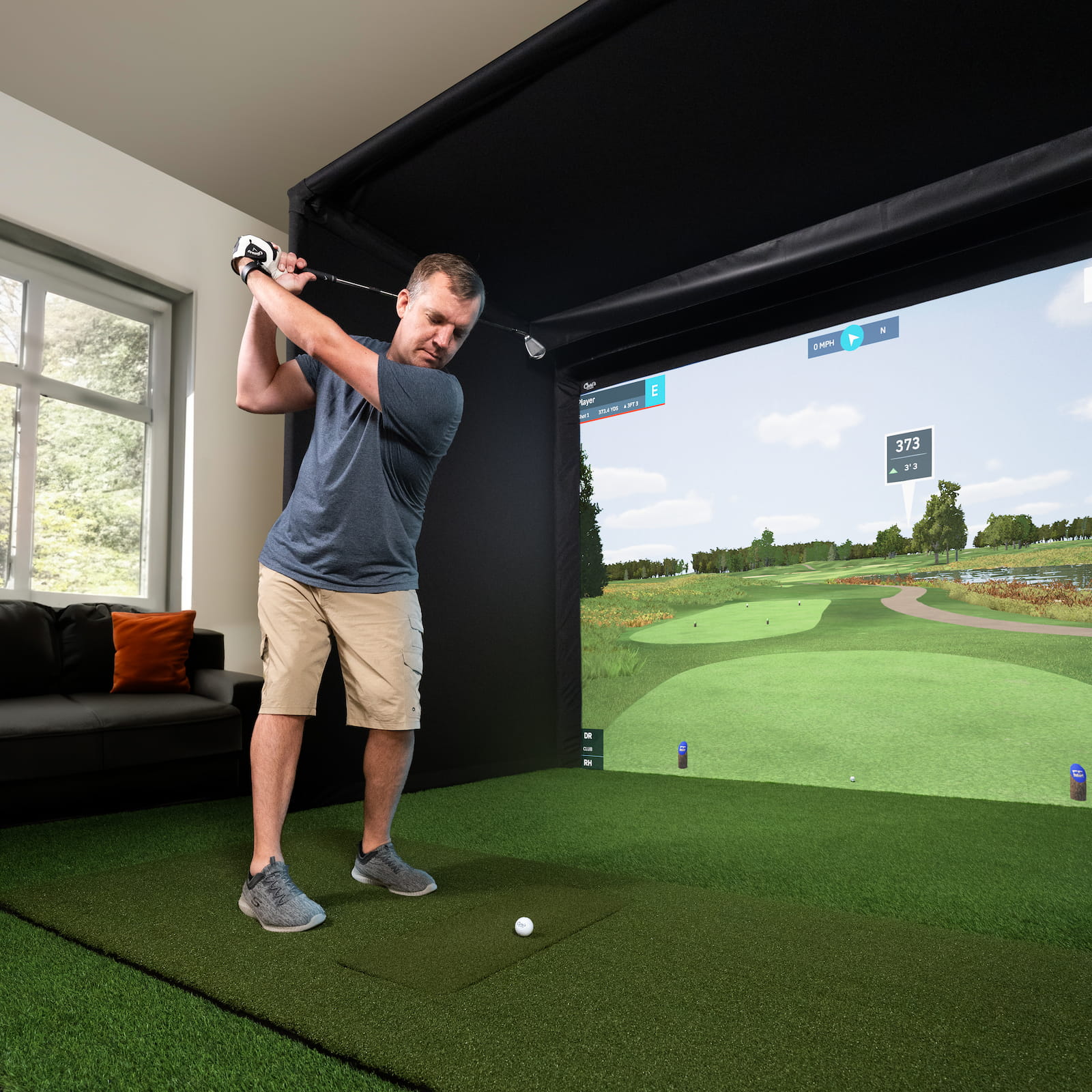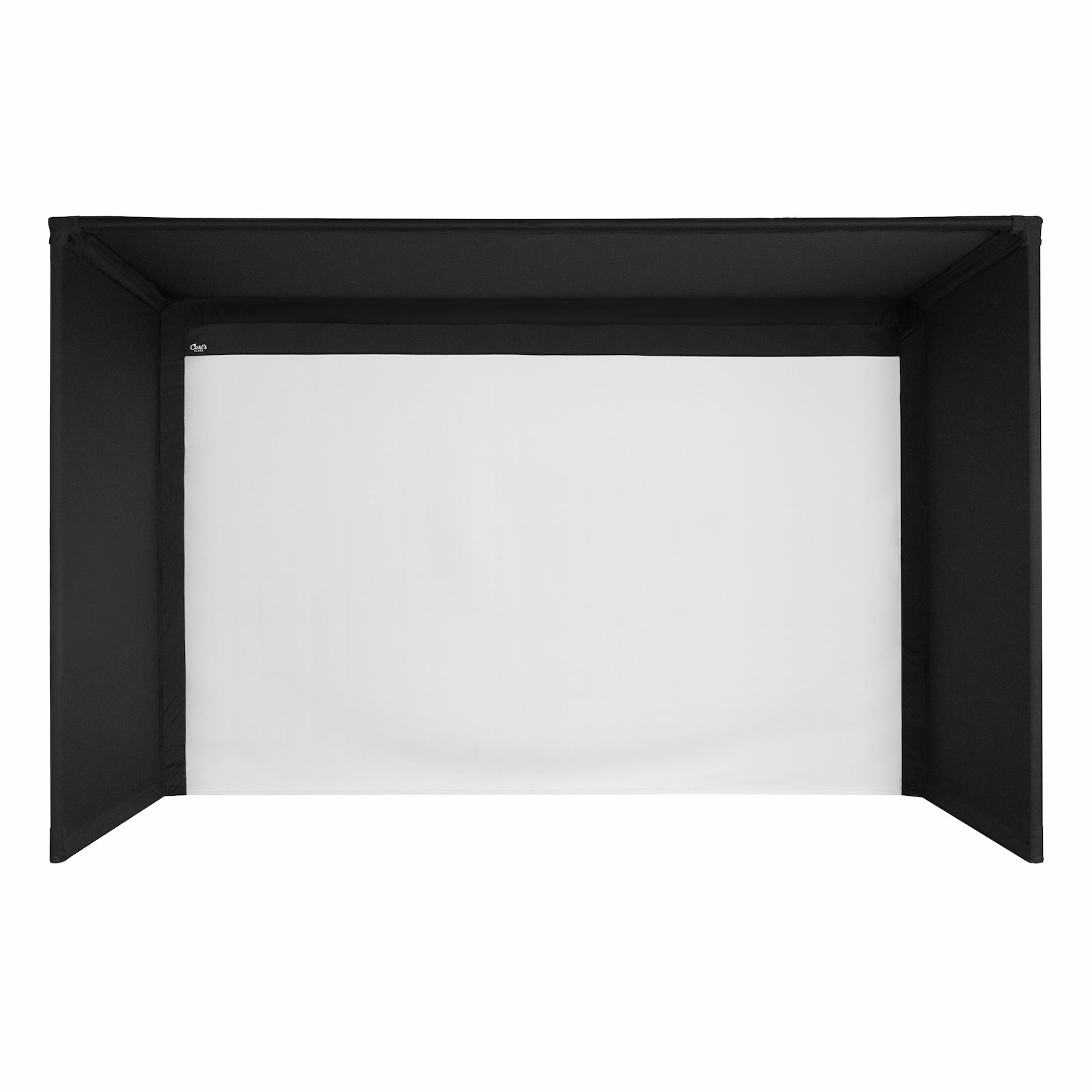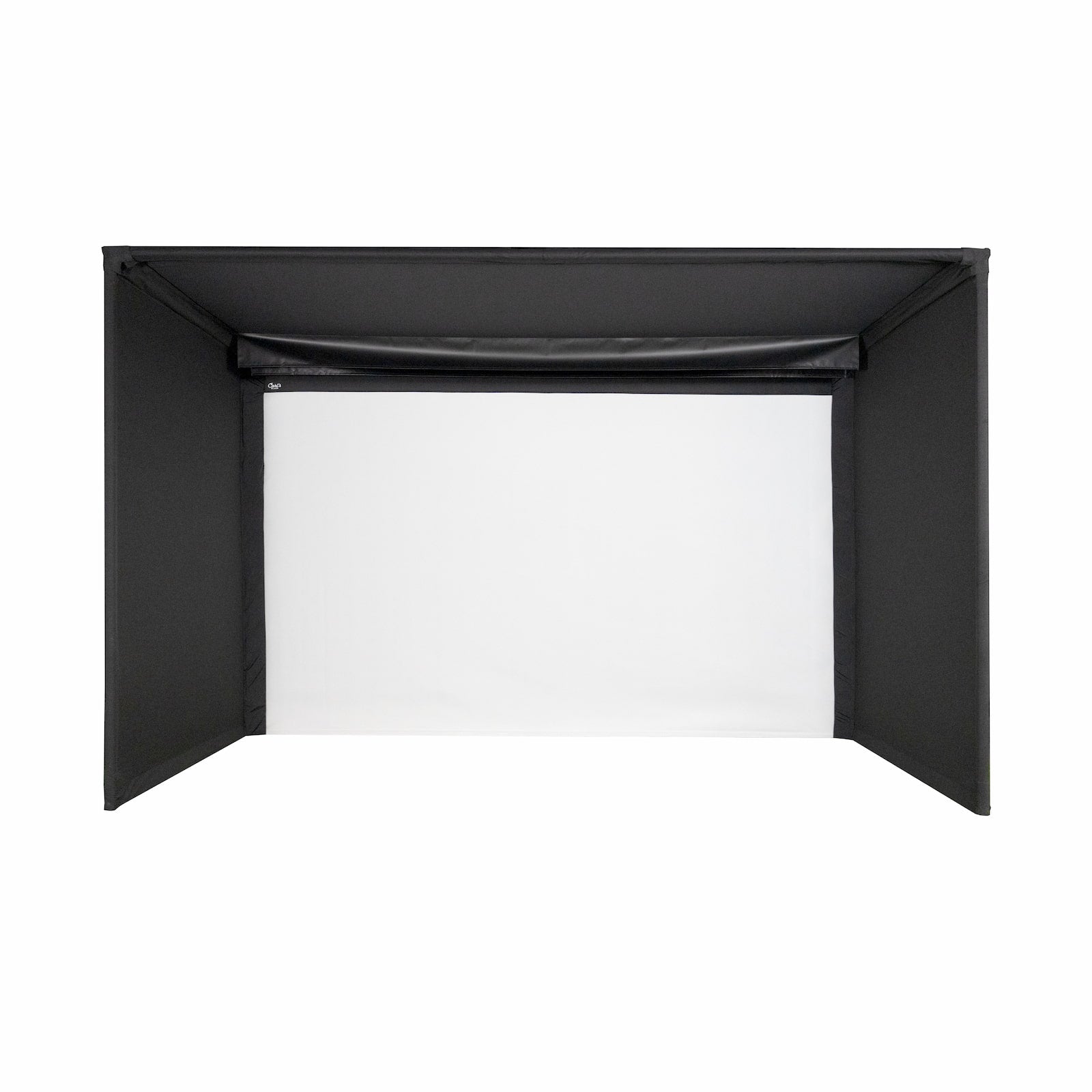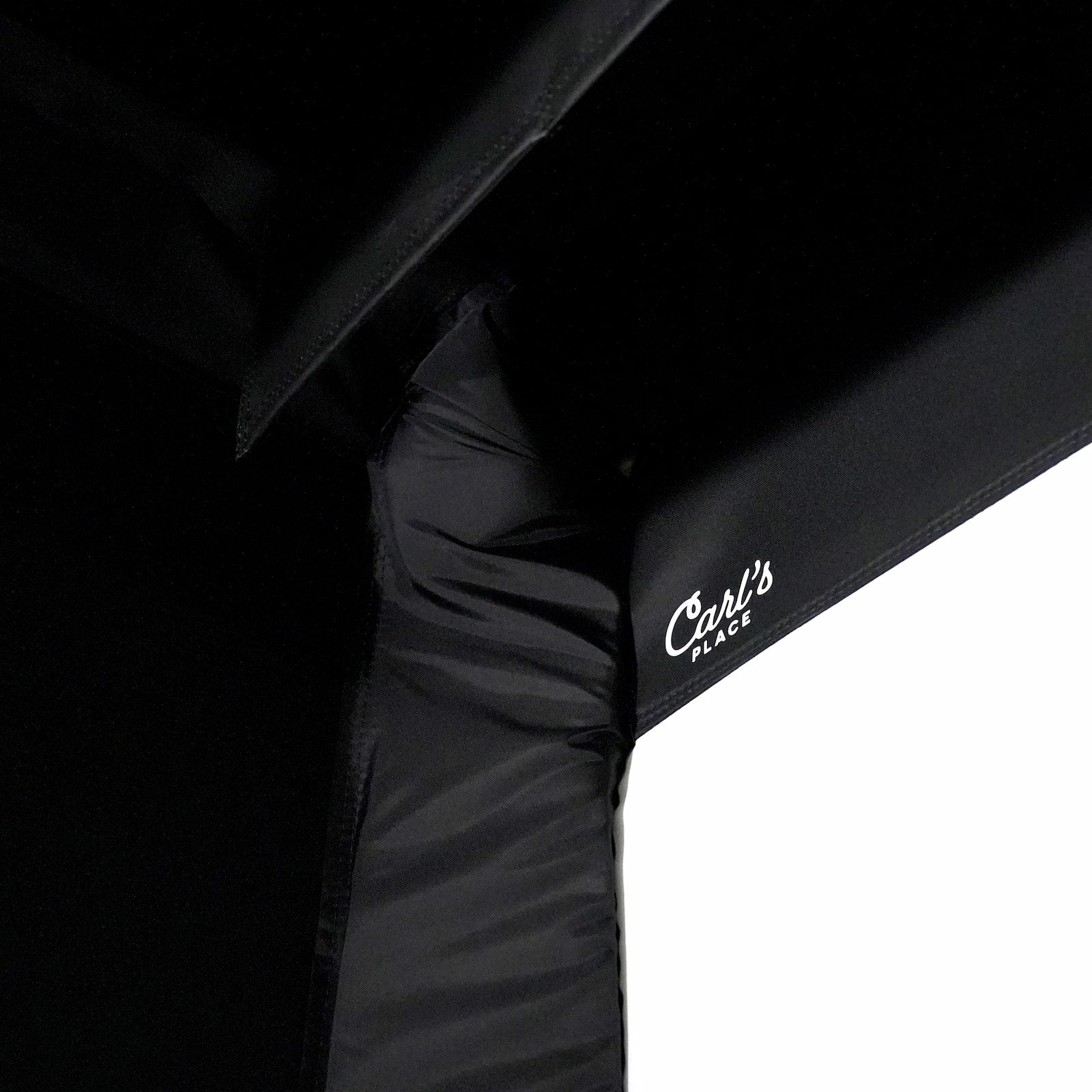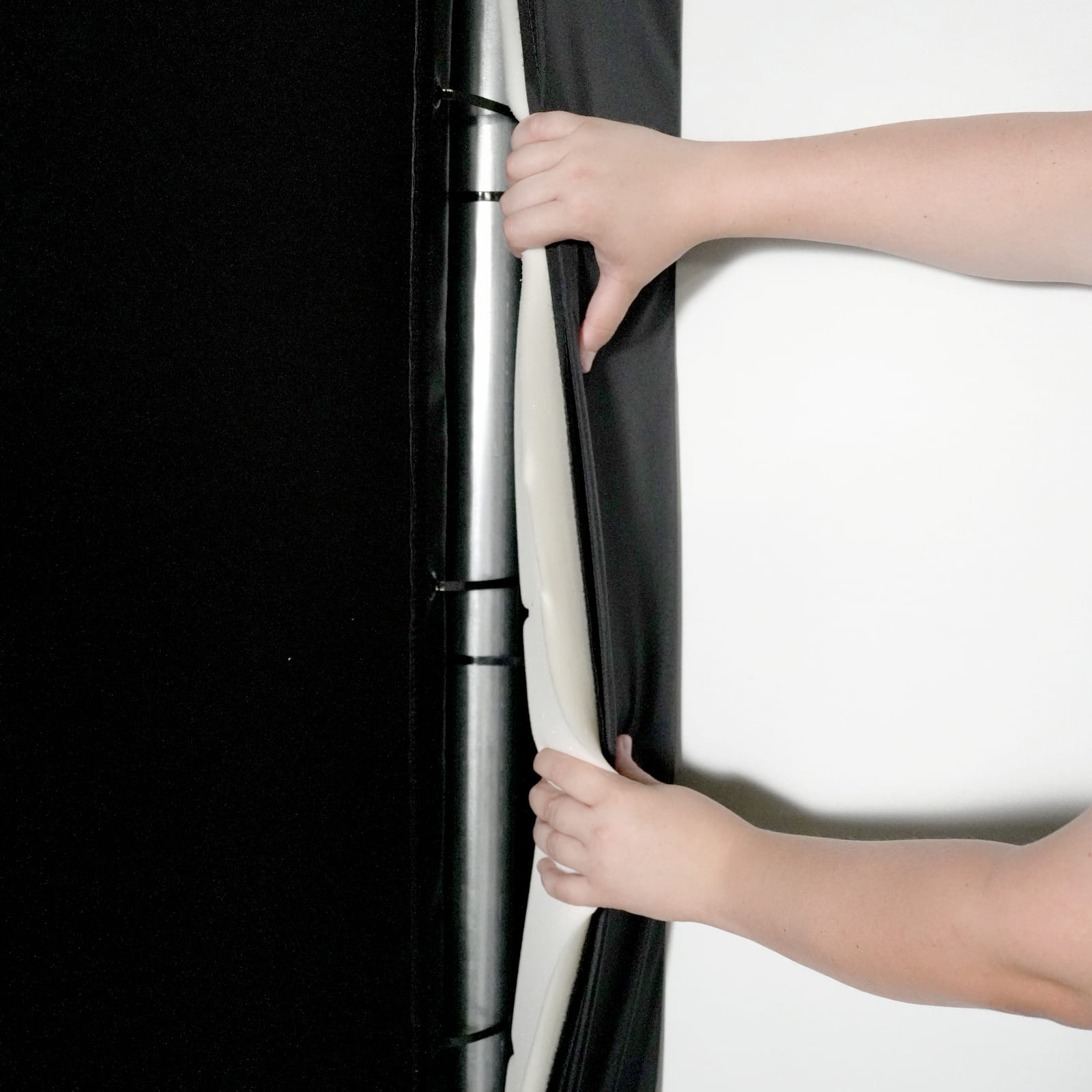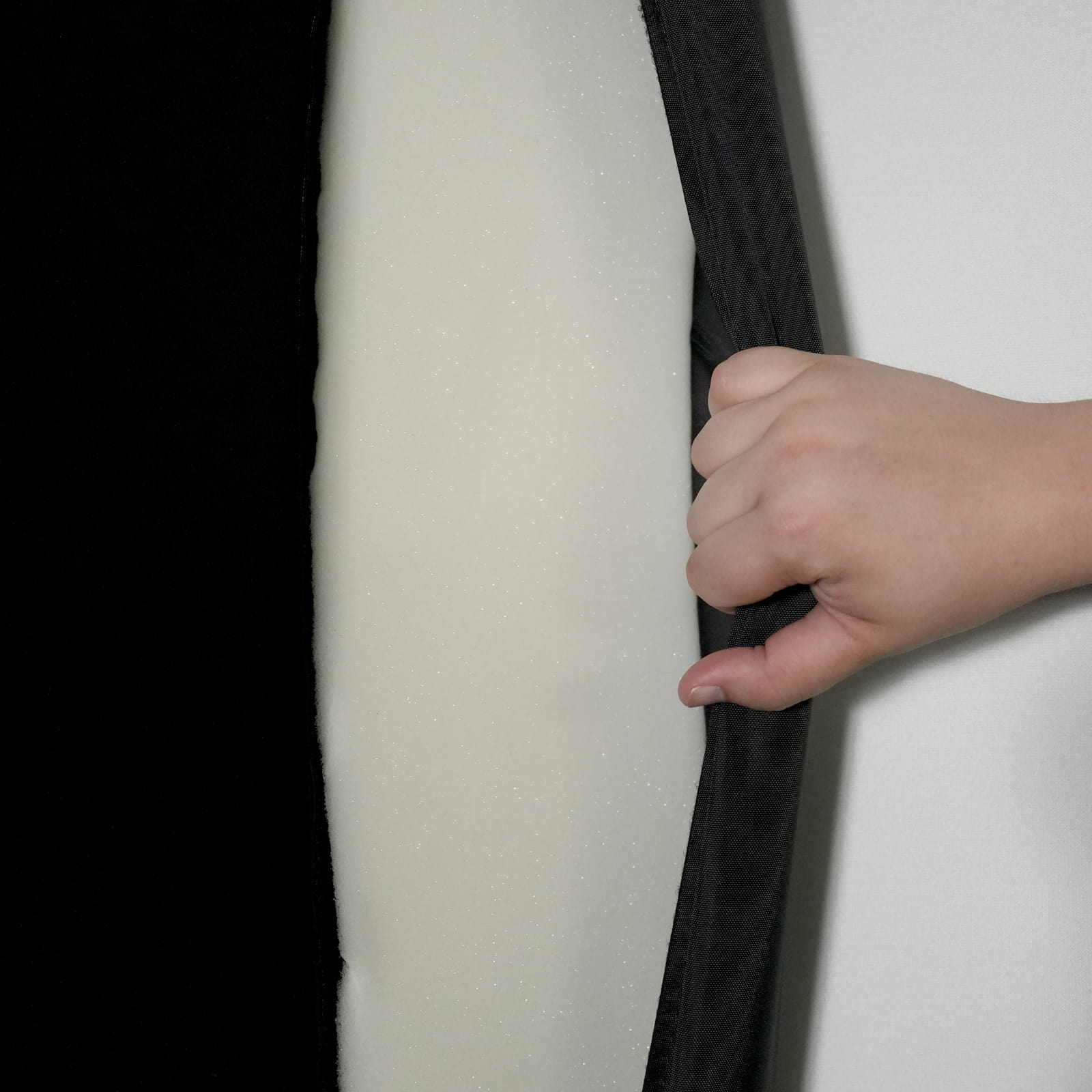 Carl's Place New C-Series! PRO Golf Simulator Enclosure Kit with Impact Screen
Sale price

$2,979.95
Regular price
(/)
---
Carl's Pro Golf Enclosures are designed to accommodate spacious bays, whether they're 20' wide or 20' deep. These are ideal for commercial golf simulators, golf training sessions, and upscale residences. The design ensures a continuous flow from your turf right up to the top-notch triple-layer golf impact screen. The absence of a bottom border offers the most engaging golf simulator experience.
Standard included features are a black knit fabric enclosure, connector fittings suitable for 2" EMT pipes (pipes are available separately), and a high-end golf impact screen. Whether you opt for a fully-featured setup or just the essential elements, this product promises to elevate your indoor golf simulation experience!
Features
Upscale Golf Simulation: Carl's Pro Golf Enclosures cater to expansive spaces, up to 20' in width or depth. Perfect for commercial, instructional, or luxurious residential setups, it boasts a borderless bottom for a deeply immersive golfing experience with a triple-layer impact screen and premium black knit enclosure.
Enhanced Safety Design: Experience minimal golf ball bounceback with Carl's Pro Enclosures. Its state-of-the-art impact screen, combined with releasable zip ties and a bottom cable, ensures a hazard-free and authentic golfing session.
Hassle-Free Installation: Receive a comprehensive golf enclosure kit right at your doorstep. With optional add-ons like safety foam inserts and structural pipes, you're just a quick setup away from integrating your electronics and embarking on your golfing journey.
Whats in the Box
Each package comes with the following set of high-quality components: 
Premium Golf Impact Screen 


Crafted from three layers of robust, tight-knit, impact-resistant polyester, this screen boasts the smoothest surface obtainable for full-impact materials.



Ball Bungees and Zip Ties
Your kit is complete with all the fasteners necessary to anchor your enclosure and screen. The included releasable zip ties offer a range of possibilities for adjusting your impact screen's tension. Furthermore, the provided ball bungees ensure you find the ideal tension level tailored to your unique swing dynamics. Depending on your proximity to the screen, ball velocity, choice of clubs, and spin metrics, you have the flexibility to fine-tune and discover the perfect equilibrium between tautness and flexibility.

Steel Fittings


The Pro Golf Enclosure Kit comes with steel fittings and elbows, essential for forming all the frame joints and corners. Note: pipes are to be purchased separately.



Black Knit Enclosure


A sleek black knit fabric encases your setup, casting shade on your screen for an optimally vivid and clear projection. The ceiling and side panels are designed to intercept any stray shots, and they do so with aesthetic elegance.



Recommended Accessories
If you want to enhance your golf simulator experience, we also offer additional add-ons, including:

While our Pipe Framing Kit is an optional add-on, the actual pipes for your frame are essential. You'll need 2-inch EMT, available at any nearby hardware store, to finalize your DIY enclosure setup (we'll guide you on the specifics). Prefer a hassle-free option? Our kit provides pre-cut, black, powder-coated EMT pipes tailored to the necessary lengths, eliminating the need for cutting or transport!
Baffles suspend from the ceiling, acting as a safeguard to intercept and dampen high-trajectory shots that could ricochet off the golf simulator screen. They're an excellent addition, especially in commercial golf simulators, ensuring added protection for golfers.
Back Cover and Back Cover Pipe Kit

Opt for an additional back cover to prevent external ambient light from seeping in and projector light from escaping, enhancing your simulation experience. It will transport you to a real fairway, delivering the brightest and most enveloping golfing ambiance.
Surround your screen with plush memory foam, ensuring that shots are cushioned and prevented from hitting the enclosure frame.
Carl's DIY vs Pro Enclosure Comparison
DIY Kit:
The Carl's DIY Golf Enclosure Kit offers you an easy, entry-level way to build a safe place to swing your clubs and takes the guesswork out of designing your enclosure. This comes with the option of choosing a Standard, Preferred, or Premium Golf impact Screen
PRO Kit:
Carl's PRO Golf Simulator Enclosure Kit offers a high-end enclosure with top-of-the-line performance. It's available in wider, deeper bays with additional safety features providing you with an all-in-one solution perfect for home or commercial use. This kit includes a Premium Golf Screen.
Resources & Documentation
Carl's Place Pro C-Series Enclosure Kit Assembly Instructions & User Manual

Specifications
| Listing Size (In Feet) | Aspect Ratio | Overall Enclosure Height (In Inches) | Overall Enclosure Width (In Inches) | Viewable Screen Height (In Inches) | Viewable Screen Width (In Inches) | Diag. (In Inches) |
| --- | --- | --- | --- | --- | --- | --- |
| 8 x 10.5 | 4:3 | 102 | 132.4 | 89.9 | 119.9 | 149.9 |
| 8.5 x 11 | 4:3 | 107 | 139.1 | 95.0 | 126.6 | 158.3 |
| 8.5 x 14.5 | 16:9 | 107 | 181.8 | 95.2 | 169.3 | 194.2 |
| 9 x 12 | 4:3 | 114 | 148.4 | 101.9 | 135.9 | 169.9 |
| 10 x 13 | 4:3 | 123 | 160.4 | 110.9 | 147.9 | 184.9 |
| 10 x 15.5 | 16:10 | 123 | 190.3 | 111.1 | 177.8 | 209.7 |
Available in 5', 8', 10', and 15' standard depth. The enclosure frame's footprint extends ~1 ft behind the screen. 
Set Up
EMT Requirements
If you haven't opted for the Pipe Framing Kit add-on, you'll need to obtain 2-inch EMT (electrical metal tubing) from a nearby hardware store to finalize your frame. We'll provide comprehensive information regarding the necessary lengths and quantities of EMT.
Take note: While "2-inch EMT" is the trade name used in the US, the actual outer diameter measures 2.197″ or 55.8mm.
Choose options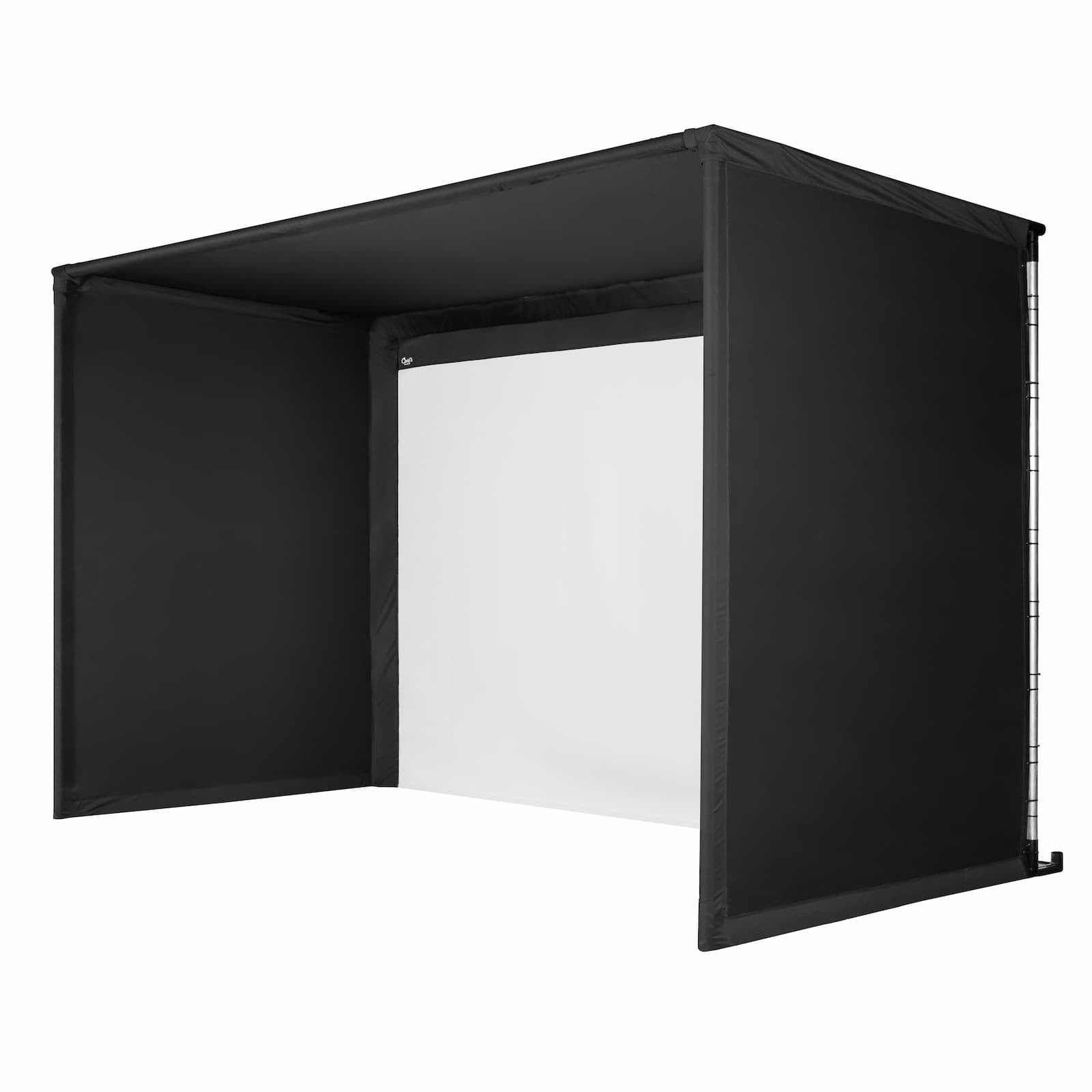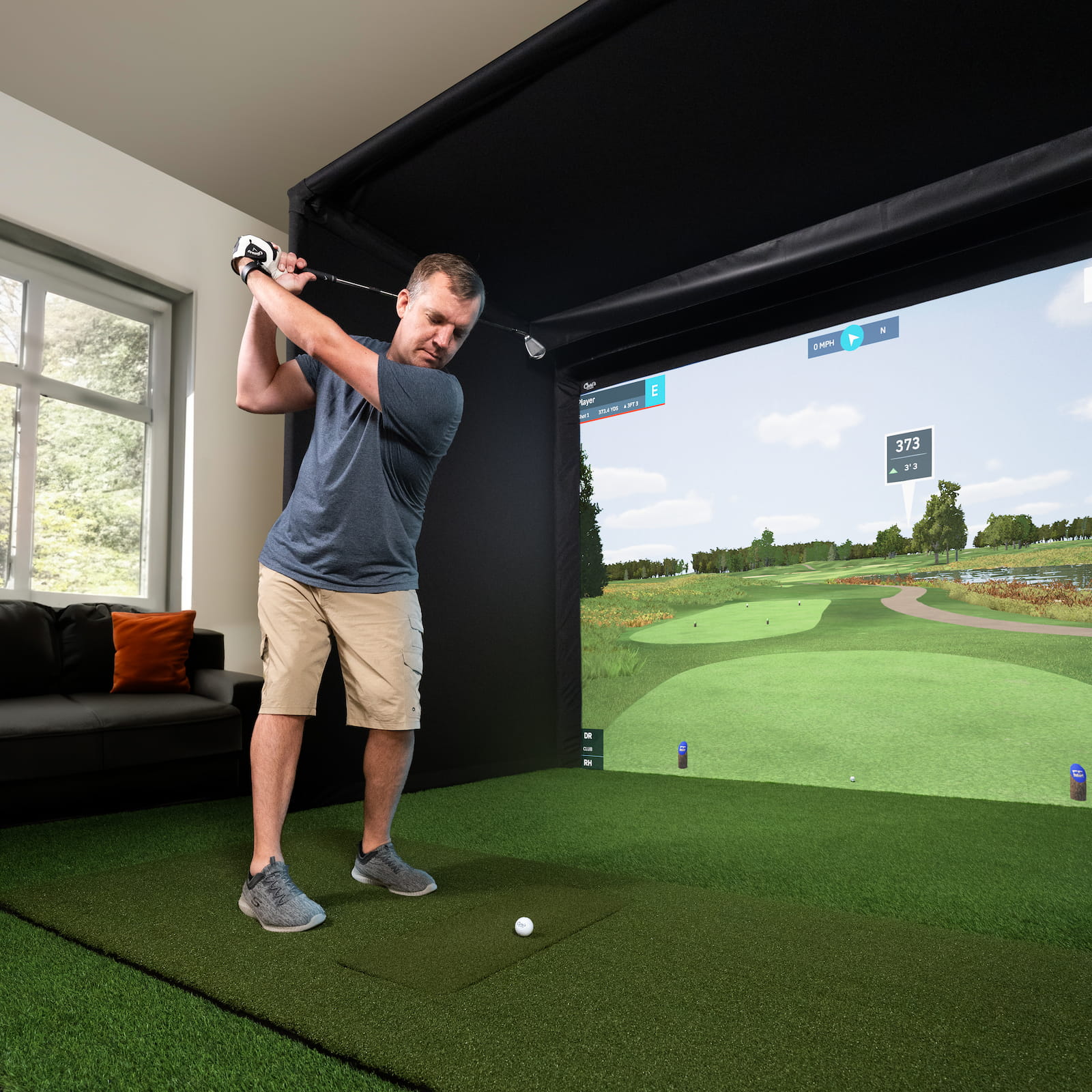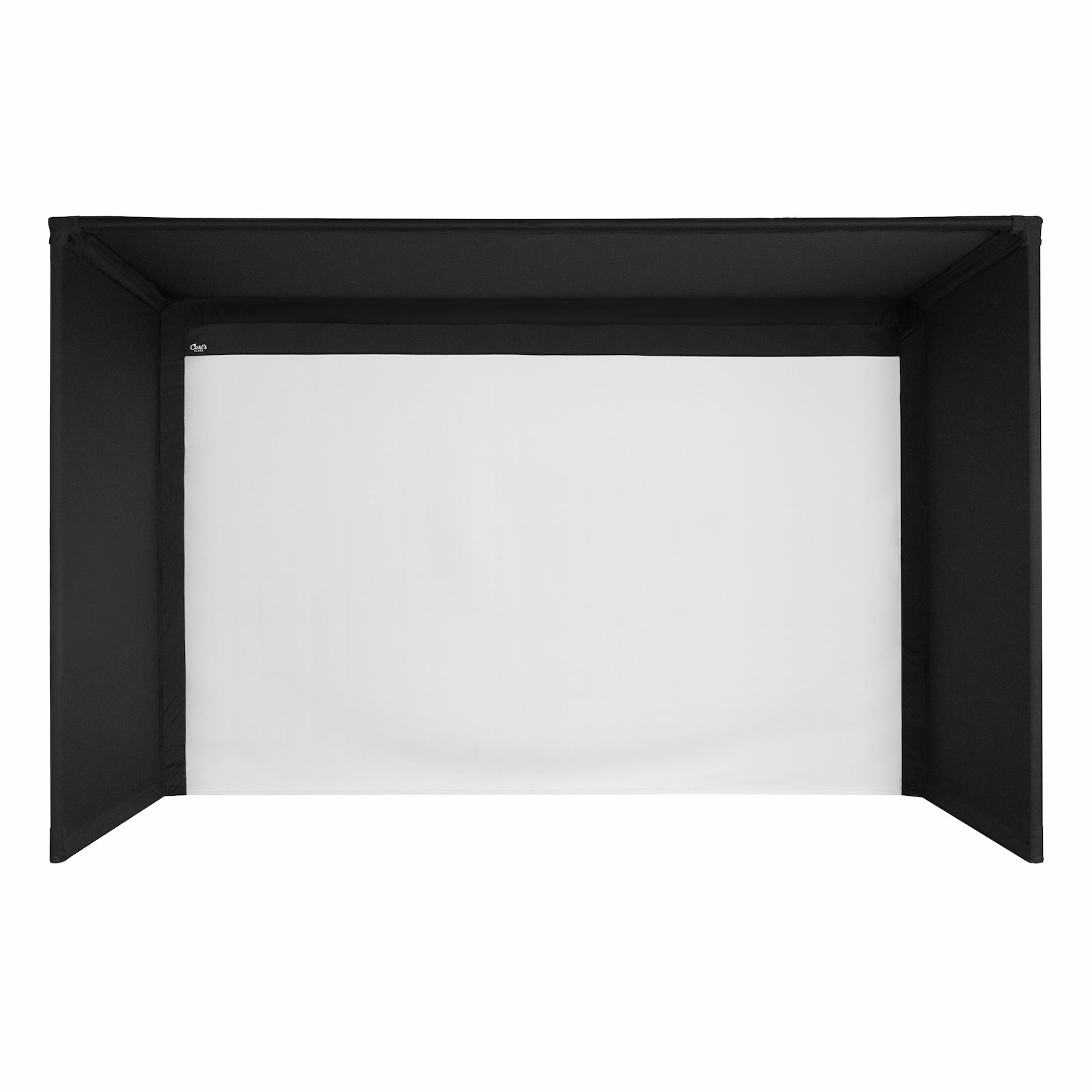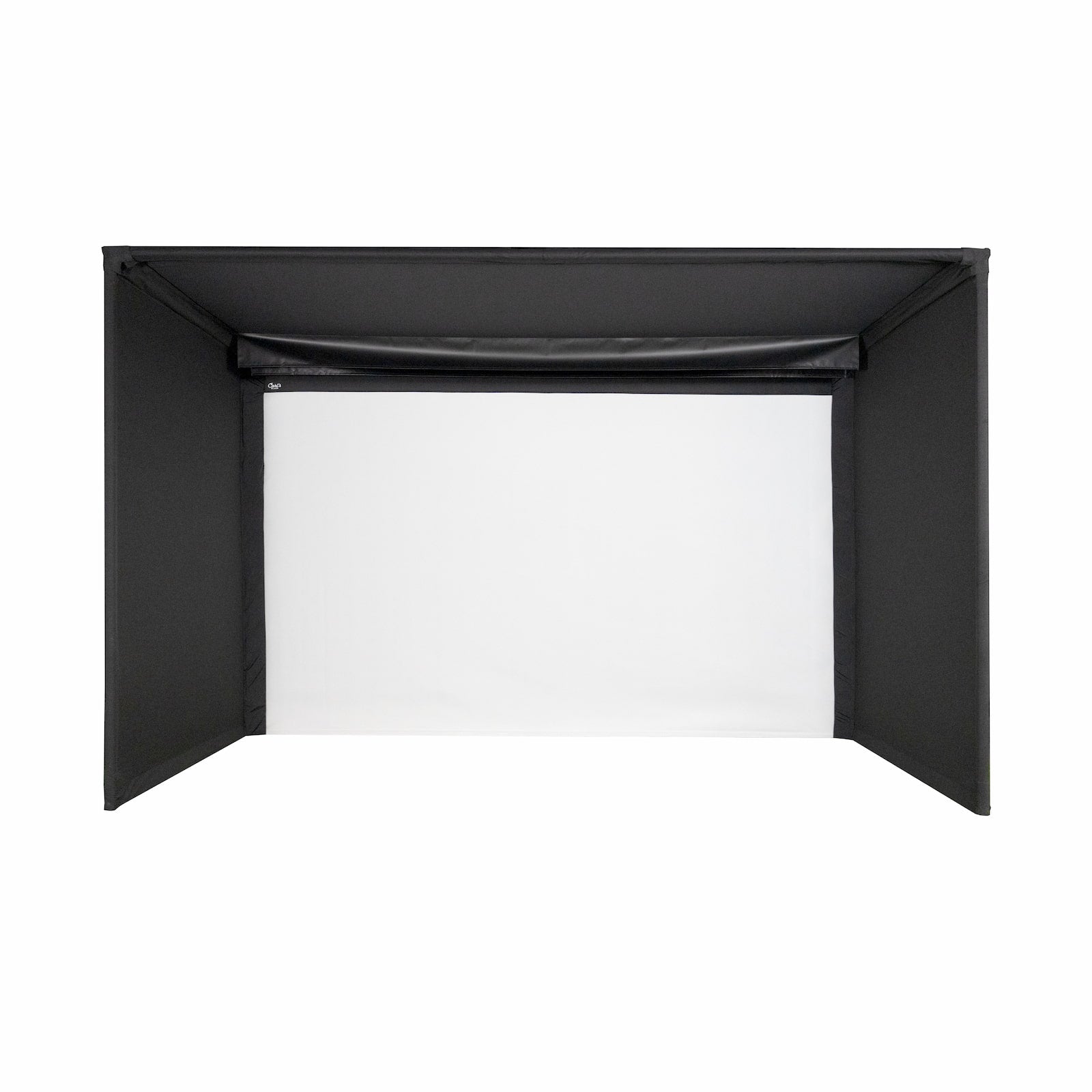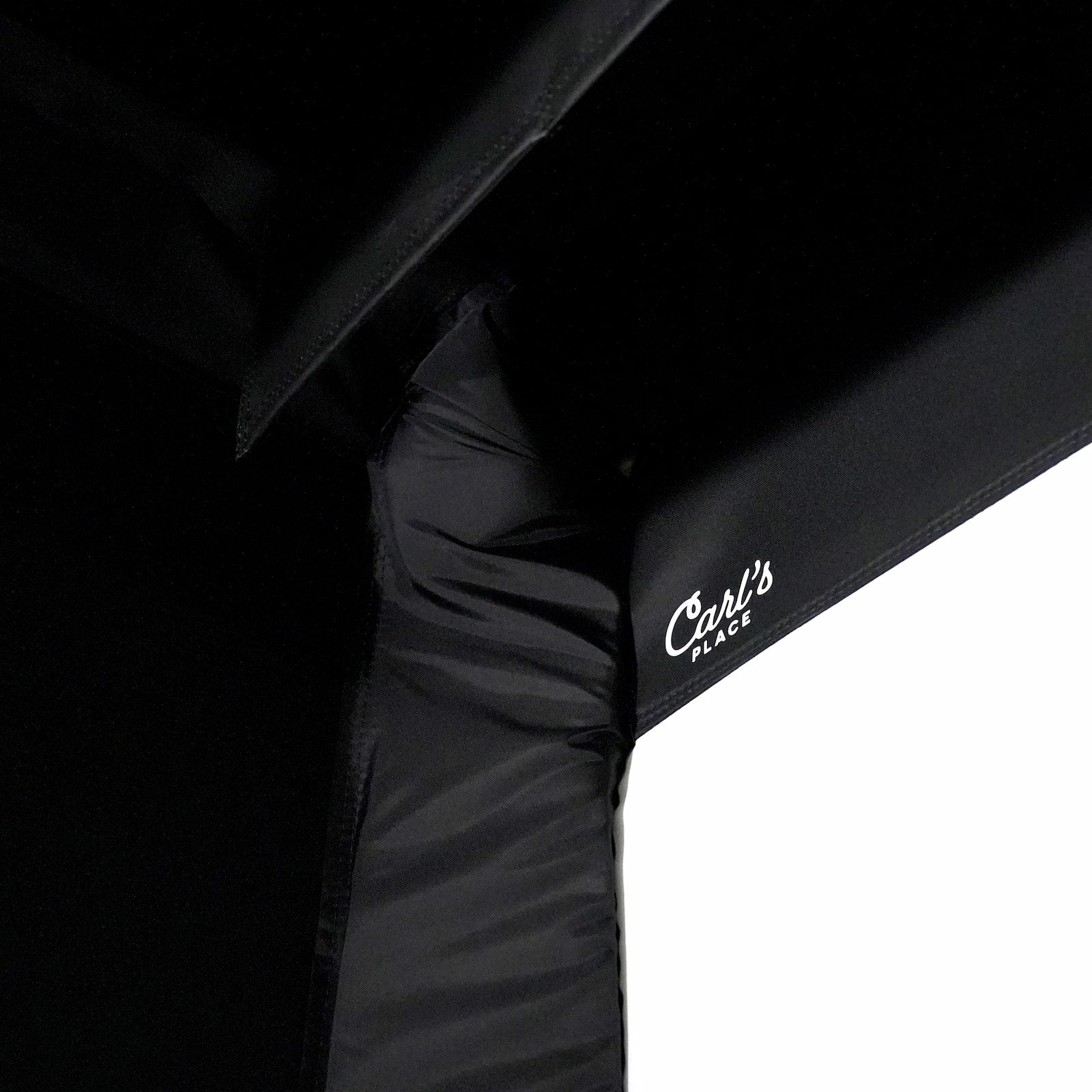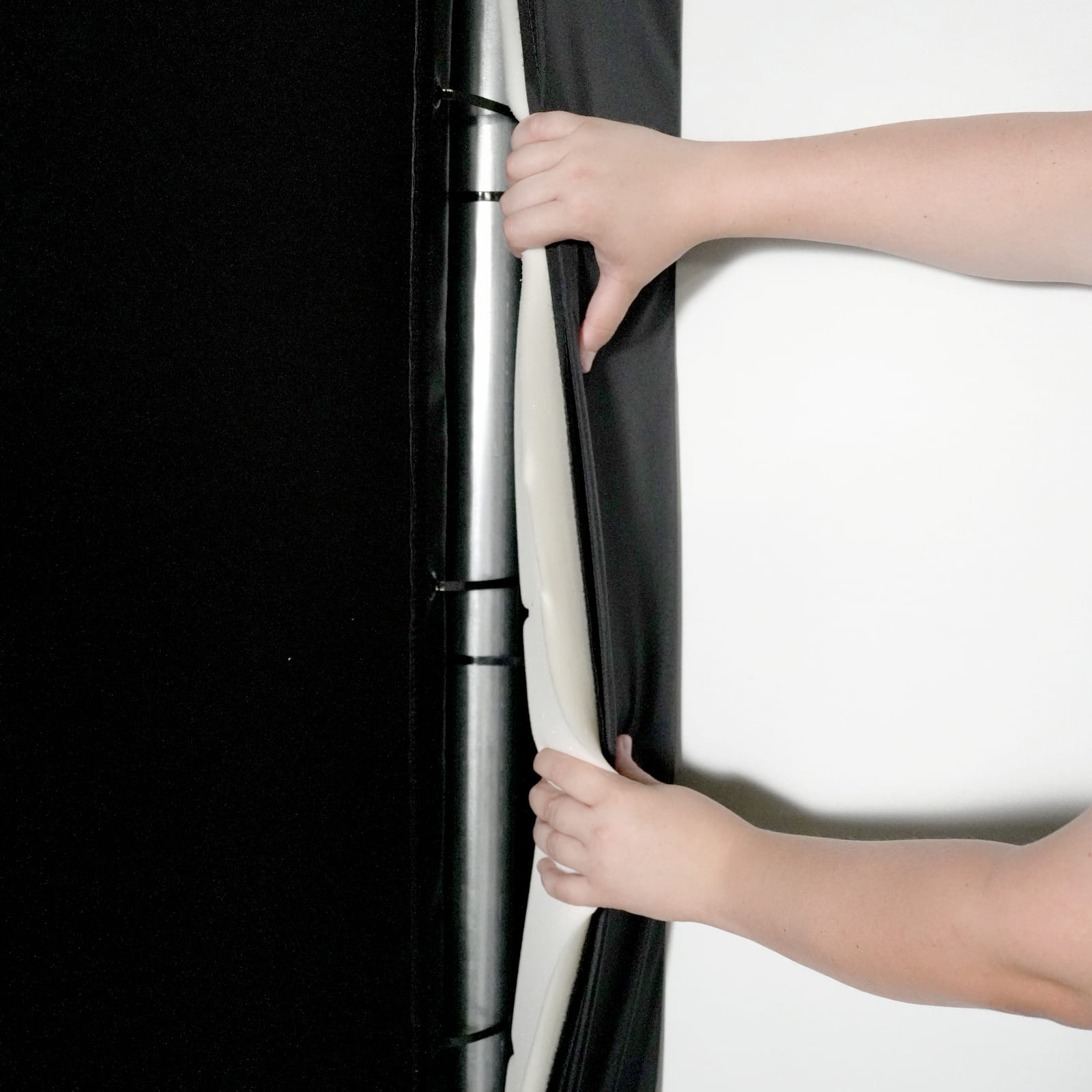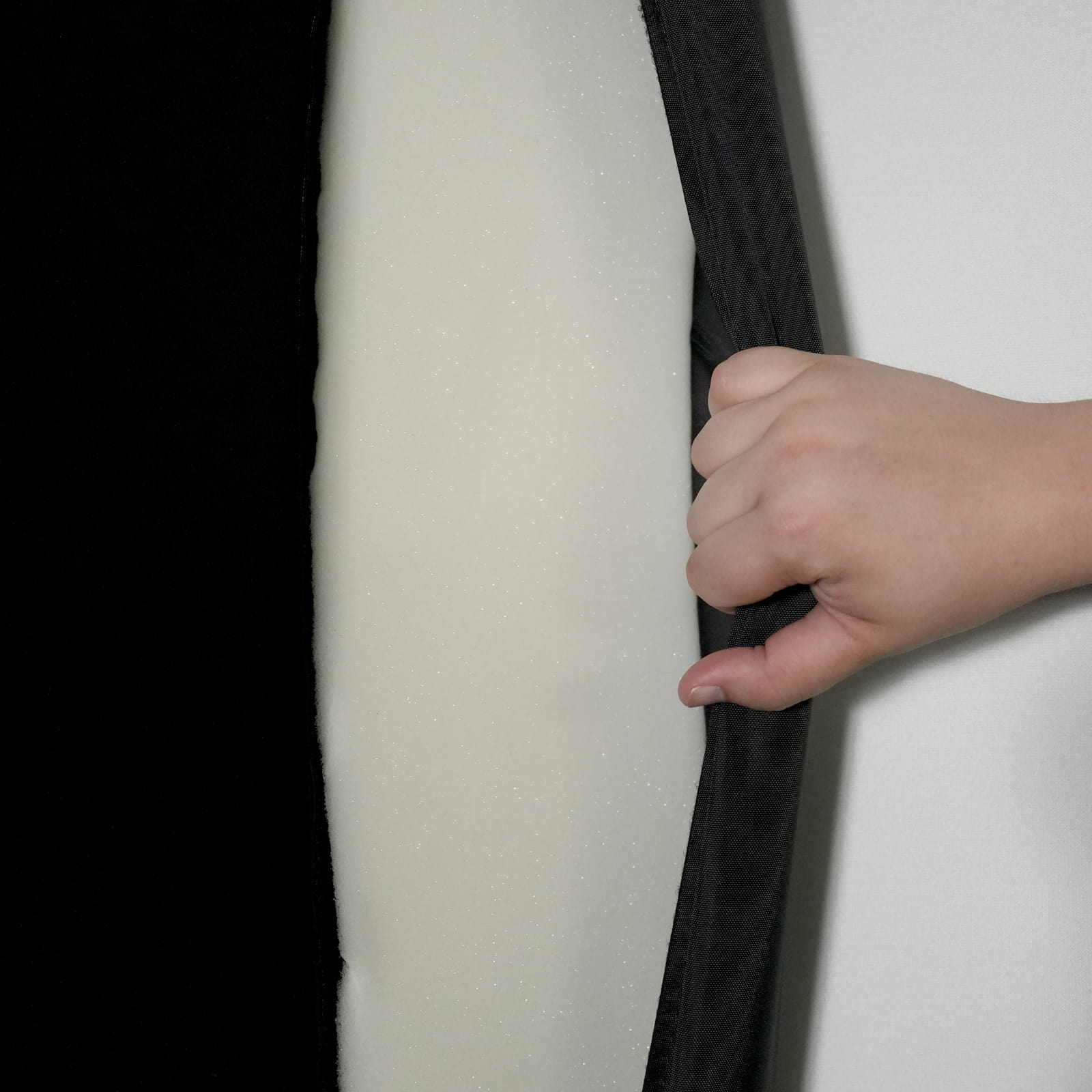 Haven't Found What You Were Looking For?
Fill out the form or contact us using the chat option and we will work with you on building or bundling the best simulator set up for your space.