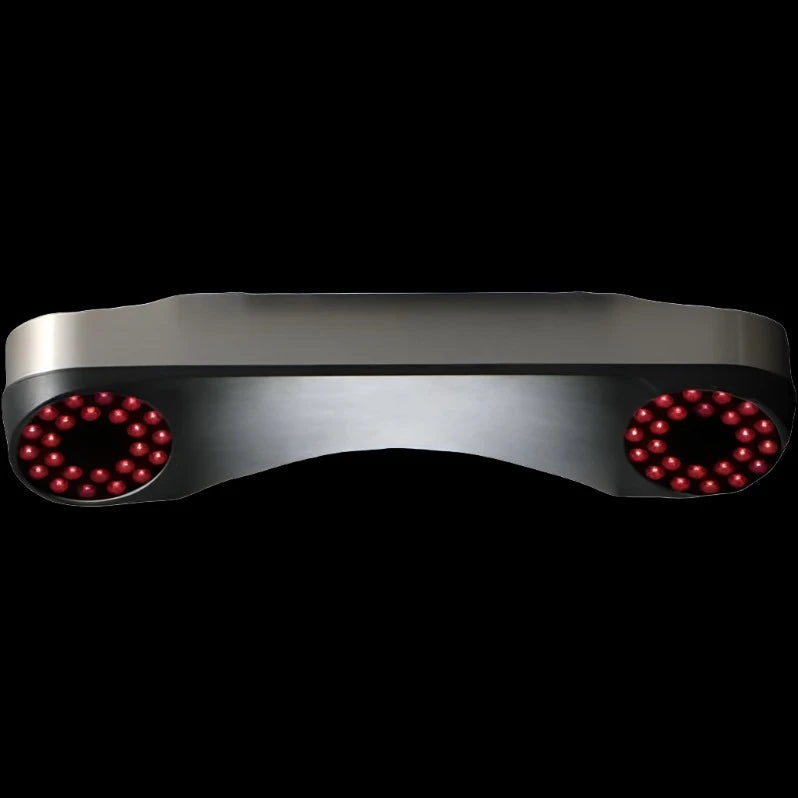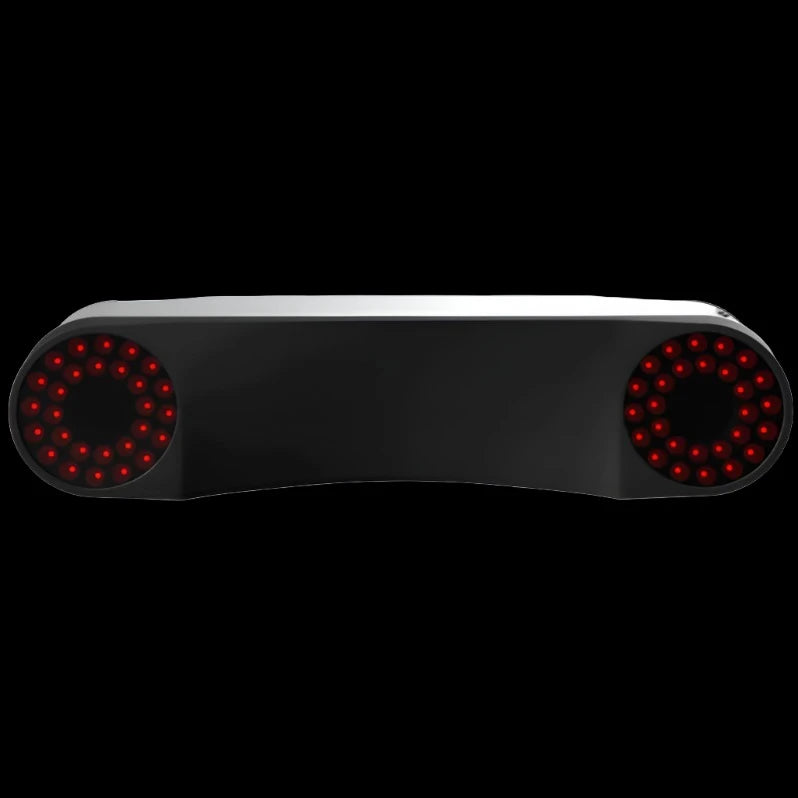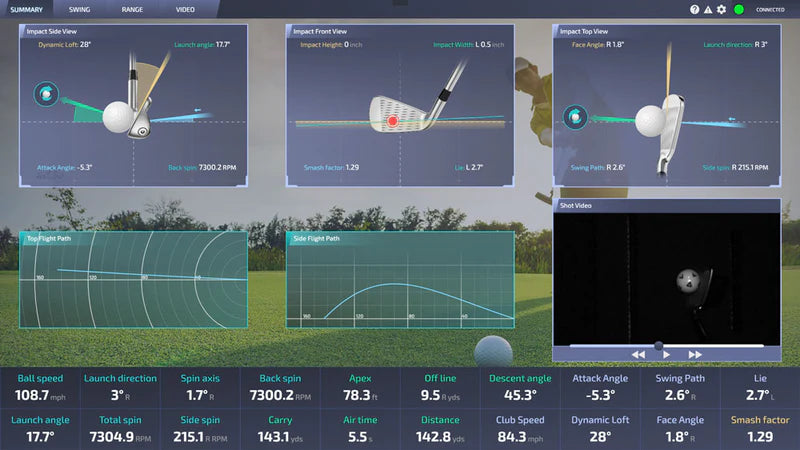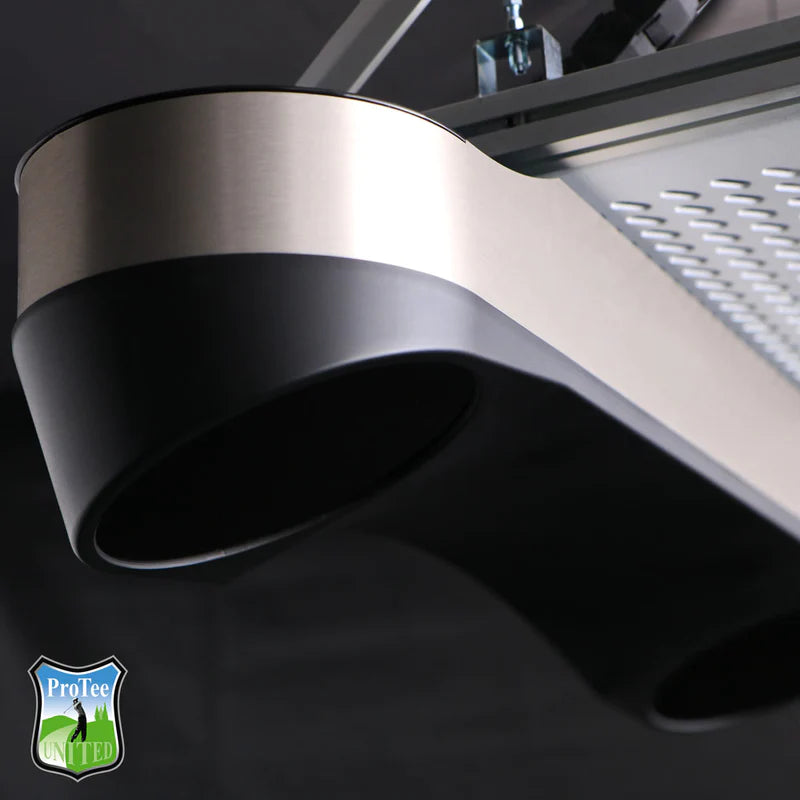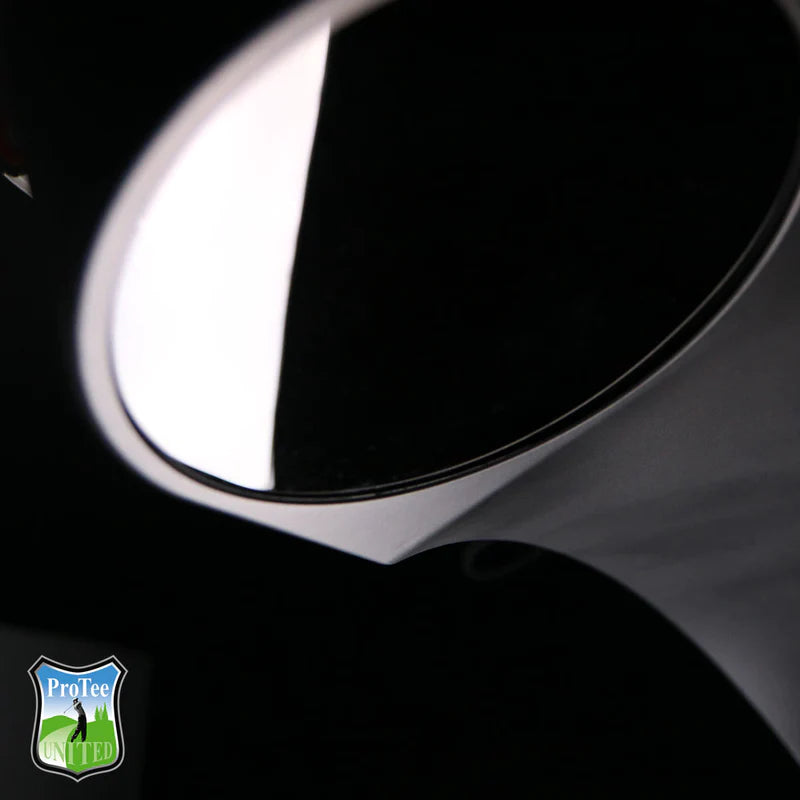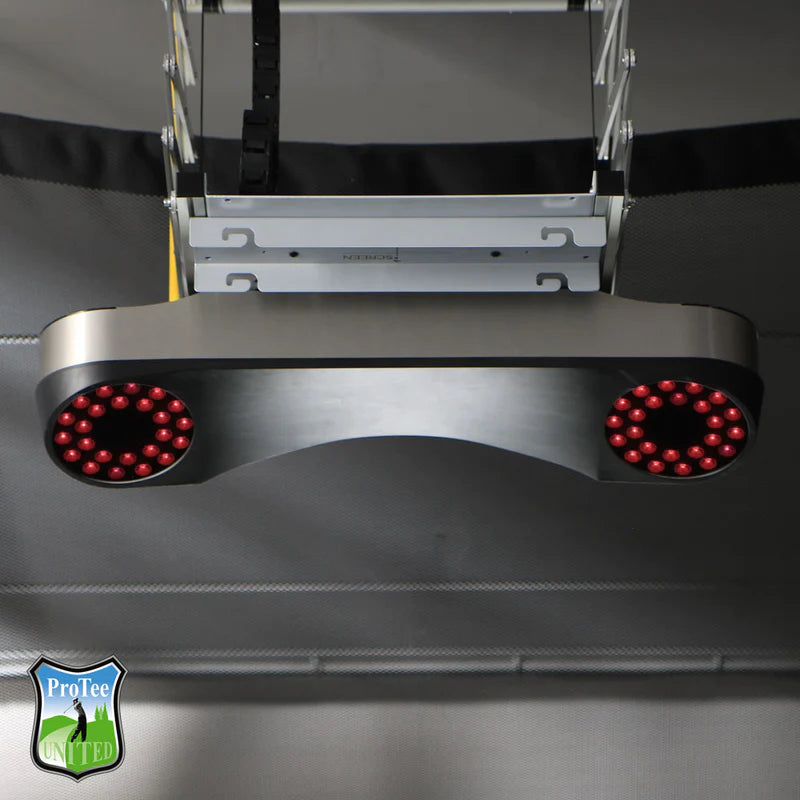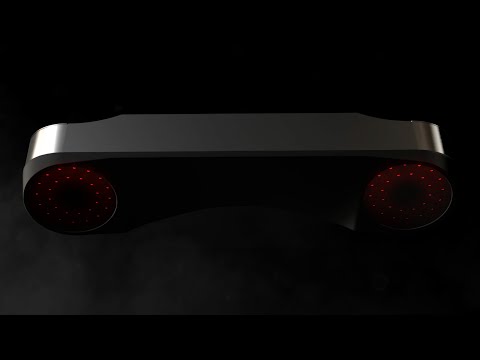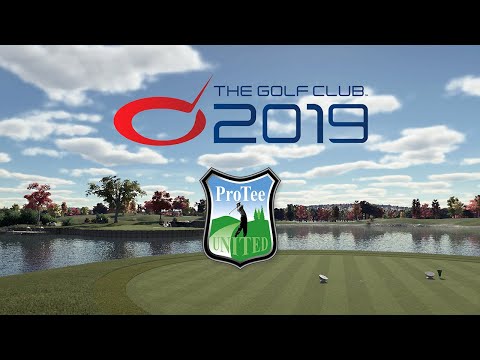 ProTee VX Launch Monitor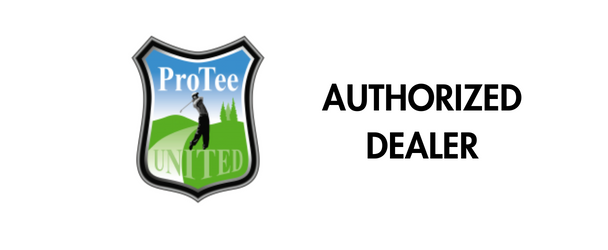 ONE TIME PURCHASE
Sale price

$6,500.00
Regular price

$7,000.00
(/)
PROTEE $500 Sale W/ Code
PROTEE500
Current Delivery Time: 2-3 Weeks
---
ProTee United's new VX Launch Monitor perfectly balances high tech and simplicity. Its slick design and high accuracy make it the ideal launch monitor for your home. The most anticipated ceiling launch monitor right now, with a wide variety of great features.

The cutting-edge device has been designed to give you an immersive experience while also being very simple to use. With our Simple mounting and calibration process, you can have the VX up and ready in minutes! Once playing, you get to experience golf in your home without the need for specially marked balls or clubs so you can play entirely with your own equipment. The VX offers all this and so much more for an affordable price to ensure it is accessible to people of all budgets!

Play golf at home like never before!
Features
Instant Reaction
A.I. (Artificial Intelligence) and Machine Learning powered smart shot analysis detection and processing software measures and projects all your data in less than a second, giving you an almost instant reaction to each shot.
Right and Left handed
The VX System works with both right and left handed players without having to recalibrate or reconfigure the launch monitor.
Easy Setup
With our easy mounting and calibration system, setting up the VX is effortless so you can start hitting golf balls in minutes.
Hitting Area
The hitting area can be configured. The maximum size is 65cm x 55cm / 25" x 21" (Length x Width).
Data Points
Ball Data:
Ball Speed, Back Spin, Side Spin, Total Spin, Spin Axis, Launch Direction, Launch Angle.

Club Data:
Club Speed, Club Path, Club Face Angle, Club Face to Path, Attack Angle, Dynamic Loft, Club Lie Angle, Impact Point Vertical & Horizontal.

Flight Data:
Flight Path, Apex Height, Apex Time, Total Distance, Carry Distance, Off Line, Air Time, Run, Descent Angle.
What's Included
ProTee United VX Launch Monitor

Perpetual license of ProTee Labs software

Setup Instructions

Calibration board

1x USB to ethernet adapter

1x UTP Cat6 network cable 10m/32'

1x US power cord

4x screws & 4x screws for mounting plate

Mounting plate
Software
COMPATIBLE SOFTWARE SOLD SEPERATELY
2. TGC 2019 - Available For Purchase Through Simulator HQ
Overview: An upgraded version of TGC, with improved graphics, gameplay, and more features.

Features:

Enhanced Graphics: Better realism and attention to detail.
Improved Physics: More accurate ball flight and ground interaction.
Larger Course Library: Access to even more real-world and user-generated courses.
Tournaments: Participate in or create your own online tournaments.
---
3. ProTee Play - Available For Purchase Through ProTee Platform
Overview: ProTee's proprietary golf simulation software.

Features:

Versatile Game Modes: Includes traditional golf, mini-golf, target practice, and more.
Interactive Environments: Dynamic weather, terrain types, and other elements affect gameplay.
Online Competitions: Join online challenges or compete against friends.
---
4. E6 Connect
Overview: E6 Connect is one of the most advanced golf simulation softwares, known for its ultra-realistic graphics and real-world courses.

Features:

Real-World Courses: A vast library of famous golf courses rendered in high detail.
Event Modes: Participate in online events, leagues, and tournaments.
Skill Challenges: Improve your game with various challenges and practice modes.
Customizable Environments: Change weather, time of day, and other factors.
---
5. GSPro (Golf Simulator Pro) - Available For Purchase Through ProTee Platform
Overview: GSPro is another professional-grade golf simulator software. It might not be as popular as TGC or E6 Connect but offers a robust set of features.

Features:

Detailed Analytics: Comprehensive shot and swing data for improved training.
Varied Play Modes: Practice ranges, challenges, and courses for diverse gameplay.
Realistic Environments: Authentic graphics and physics for a real-world golf feel.
Computer Requirements
Operating System (OS):

Windows: Most golf simulation software requires a recent version of Windows. This might include Windows 10 or later versions.
Mac: Some golf simulators are compatible with macOS, but always check the software's compatibility list.

Processor (CPU):

A modern multi-core processor, often an Intel i5 or i7 (or equivalent AMD processor). The specific generation may be mentioned, such as 8th generation or newer.

Memory (RAM):

Minimum: 8GB RAM
Recommended: 16GB RAM or higher

Graphics Card (GPU):

Dedicated graphics cards are often recommended over integrated graphics.
NVIDIA or AMD cards with a certain amount of VRAM (like 4GB or more) may be specified.

Hard Drive:

Solid State Drives (SSD) are often preferred over Hard Disk Drives (HDD) for faster load times and better performance.
A specific amount of free space, often 20GB or more, might be required for software installation and data storage.

Internet Connection:

A stable internet connection might be necessary for software updates, online play, and accessing cloud features.

USB Ports:

Required for connecting the launch monitor and other peripherals to the computer.

Additional Software:

Some applications may require the latest versions of drivers for graphics cards or other peripherals.
Other supporting software such as DirectX, .NET Framework, or specific runtime environments might be needed.

Display:

Resolution recommendations, such as 1080p (Full HD) or 4K.
Refresh rate recommendations, especially if the software supports high frame rates.
Space Requirements
 
VIDEO 
Choose options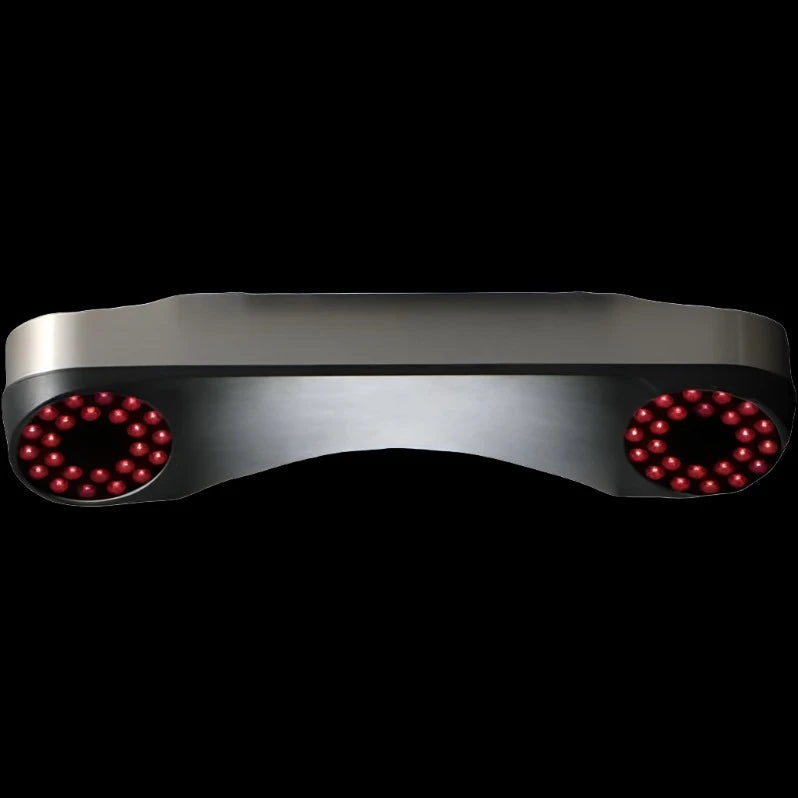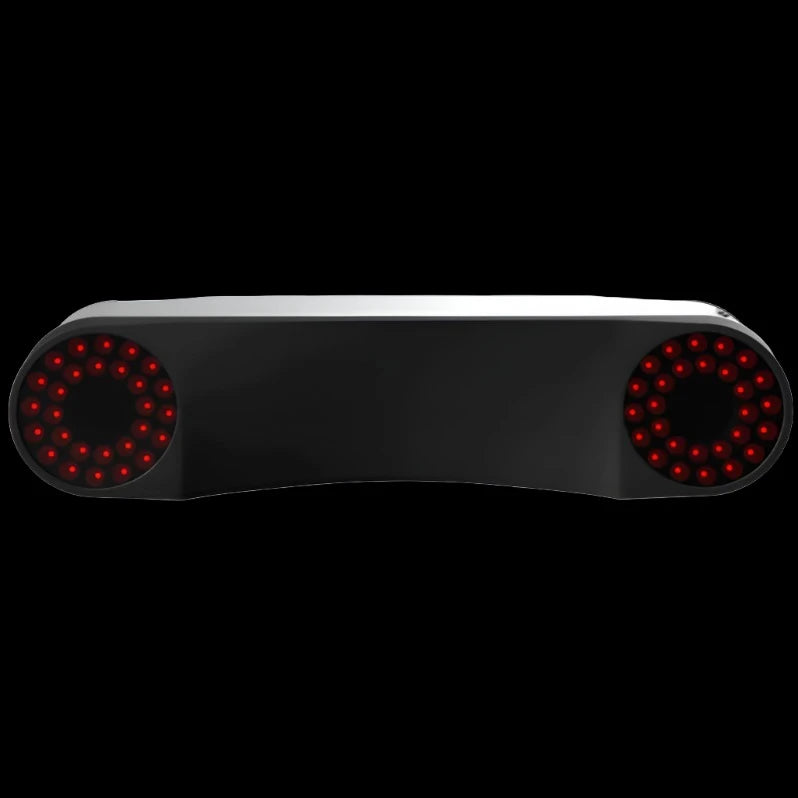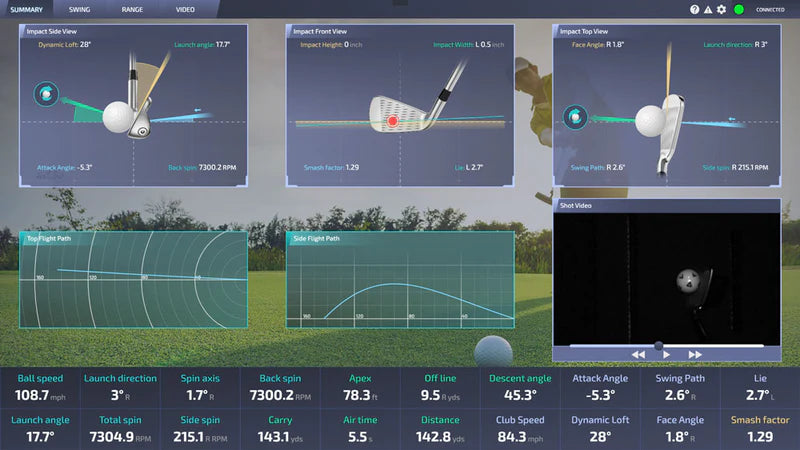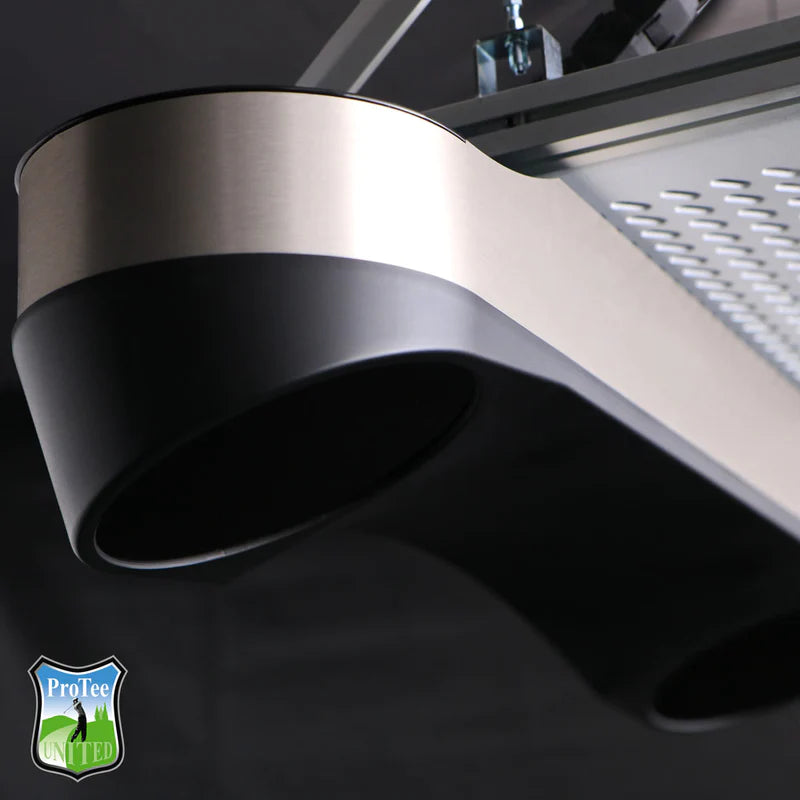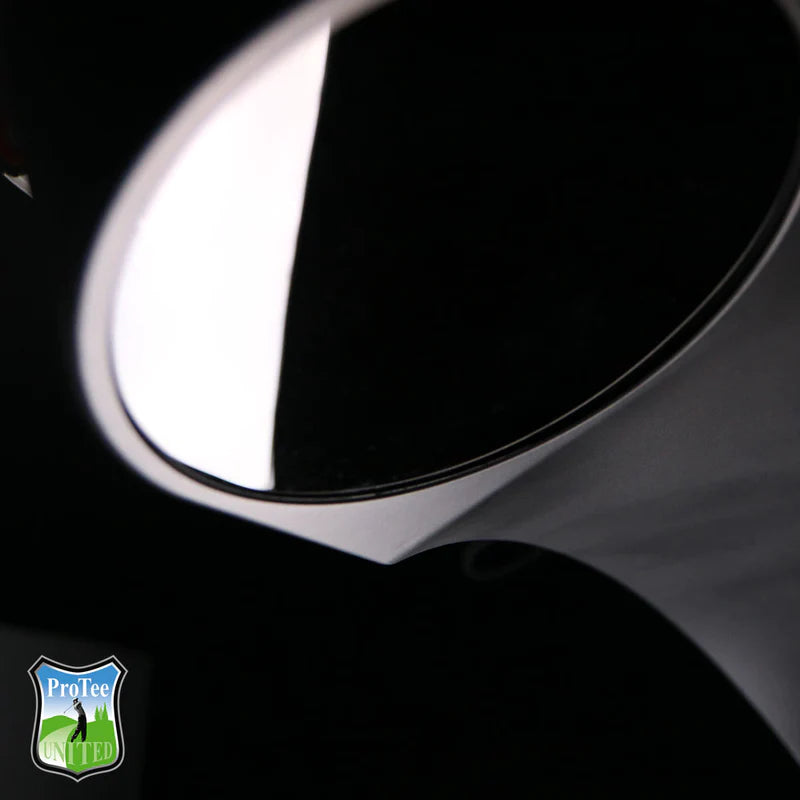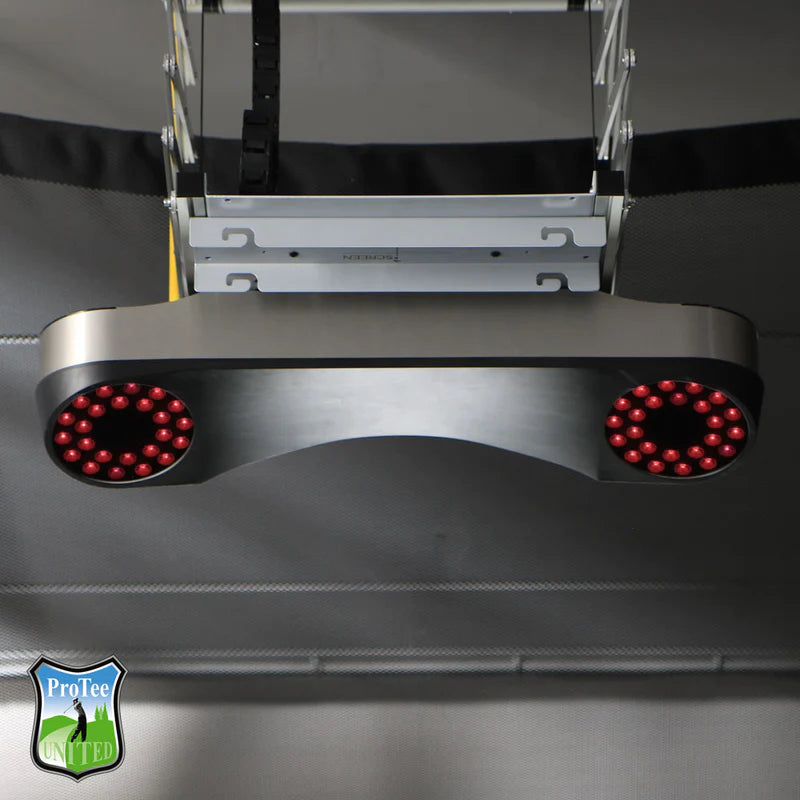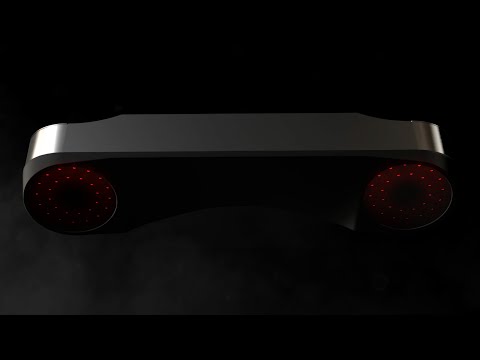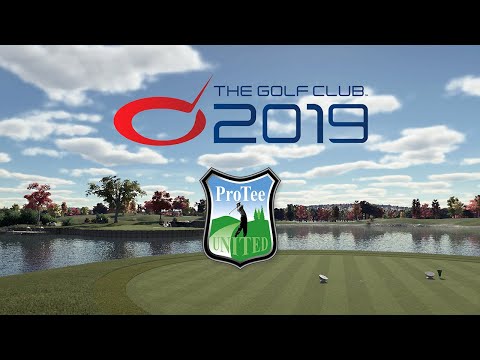 Outside of the holiday season demand, you can expect to receive your order within 4 business days after your order has been processed.
Outside of the holiday season demand, Protee launch monitor ship from the US. In the case that your launch monitor ships directly from Protee, Simulator HQ will cover all import fees.
We follow the industry warranty standard set by Protee United.
One Year Limited Warranty.

Returns are accepted defective products, aligned with the stipulations set in the Company Consumer Limited Warranties. If a product is deemed faulty, customers should consult the specific warranty terms available at Company Consumer Limited Warranties. The general process entails contacting customer service, providing a proof of purchase, detailing the product's defect, and, if approved, returning the product as per the company's instructions. Remedies might include product replacement, repair, or a refund, subject to the warranty's terms and exceptions.
We recommend aclear space of 8ft on your left, right and back-side for a safe, unobstructed swing.

Please make sure you can swing your largest club freely in the space before purchasing or configuring a golf simulator set up.
Have question? We have answers.
Creating an ideal entertainment or training environment can be a challenge.
For a complimentary consultation or to resolve any queries you may have, feel free to connect with our Specialist Team.