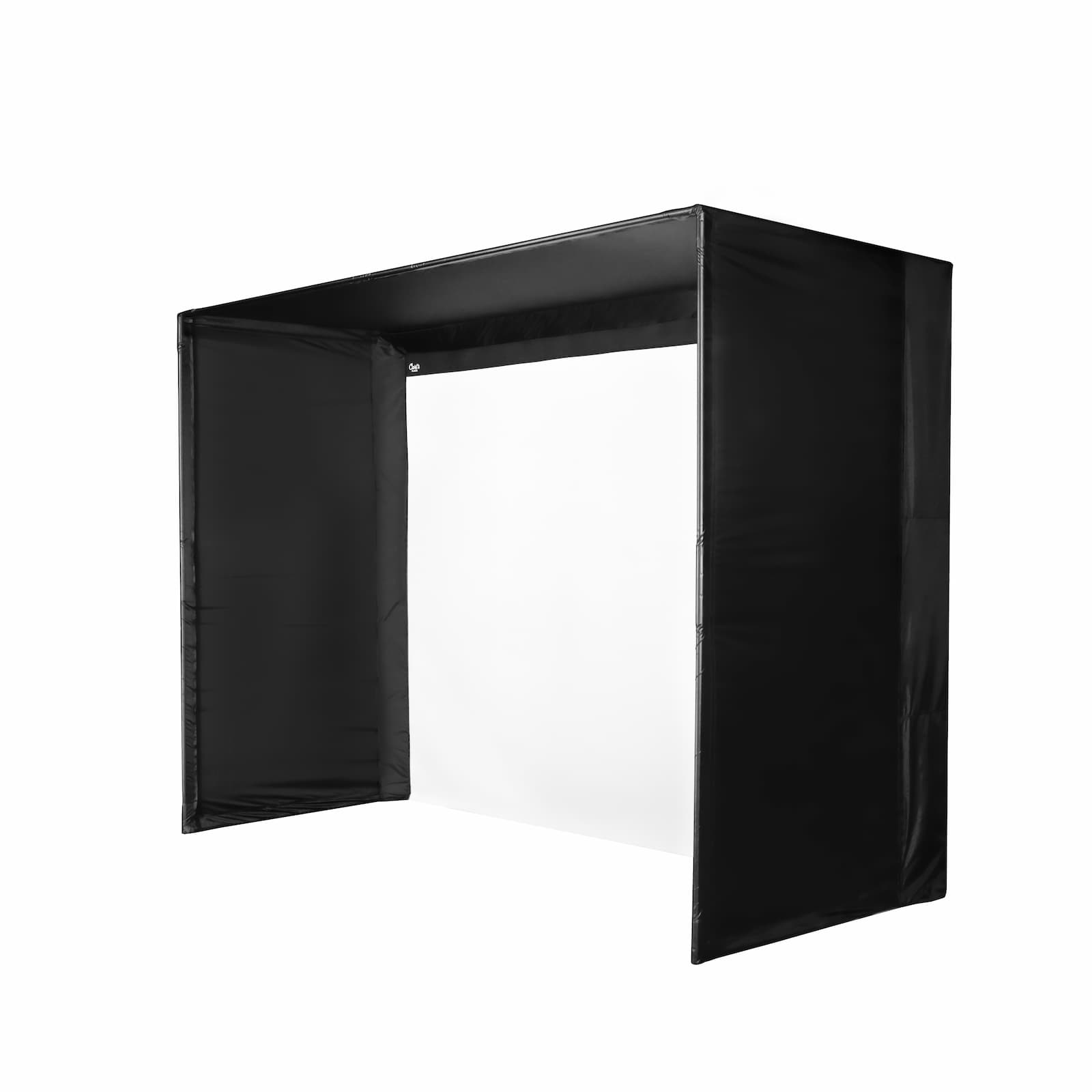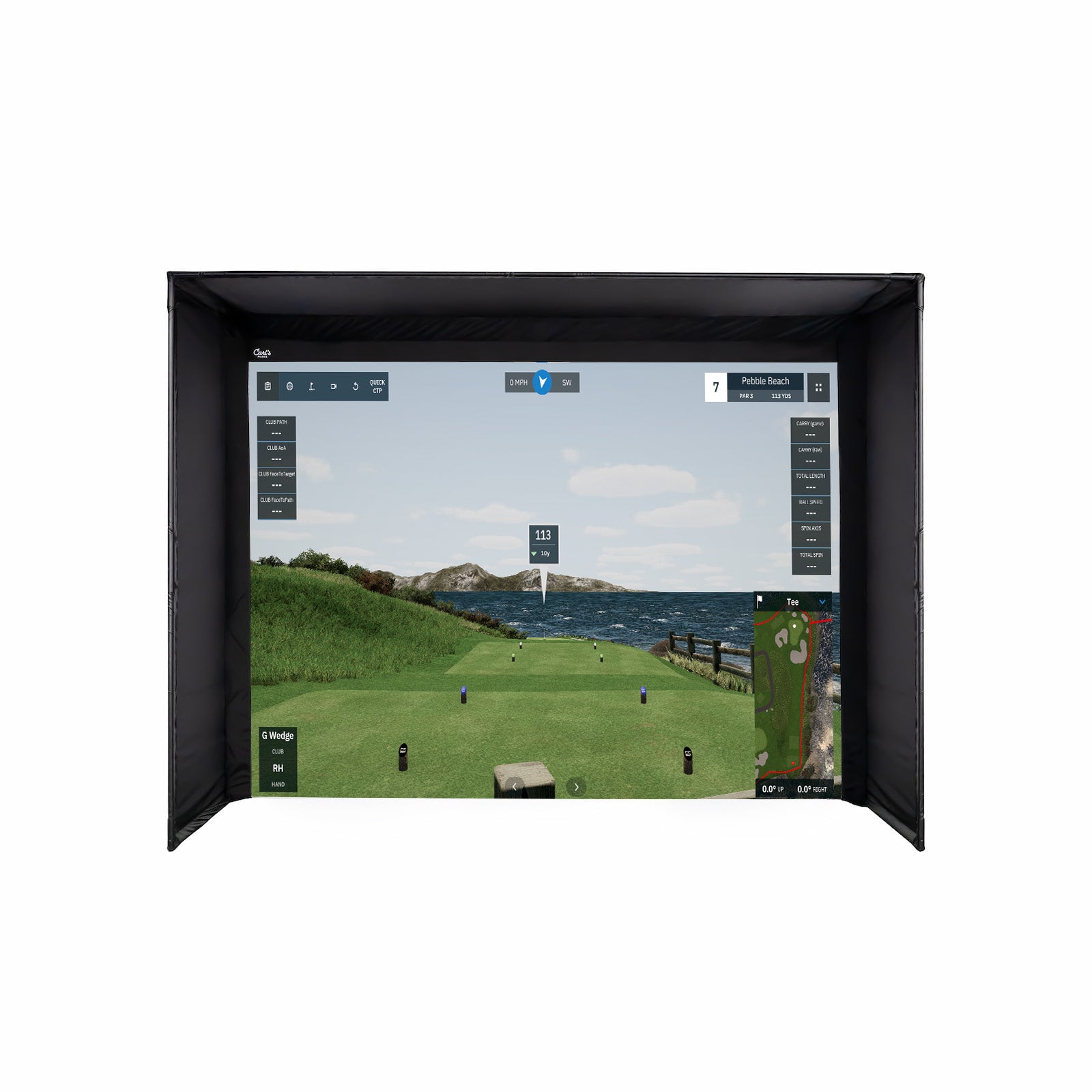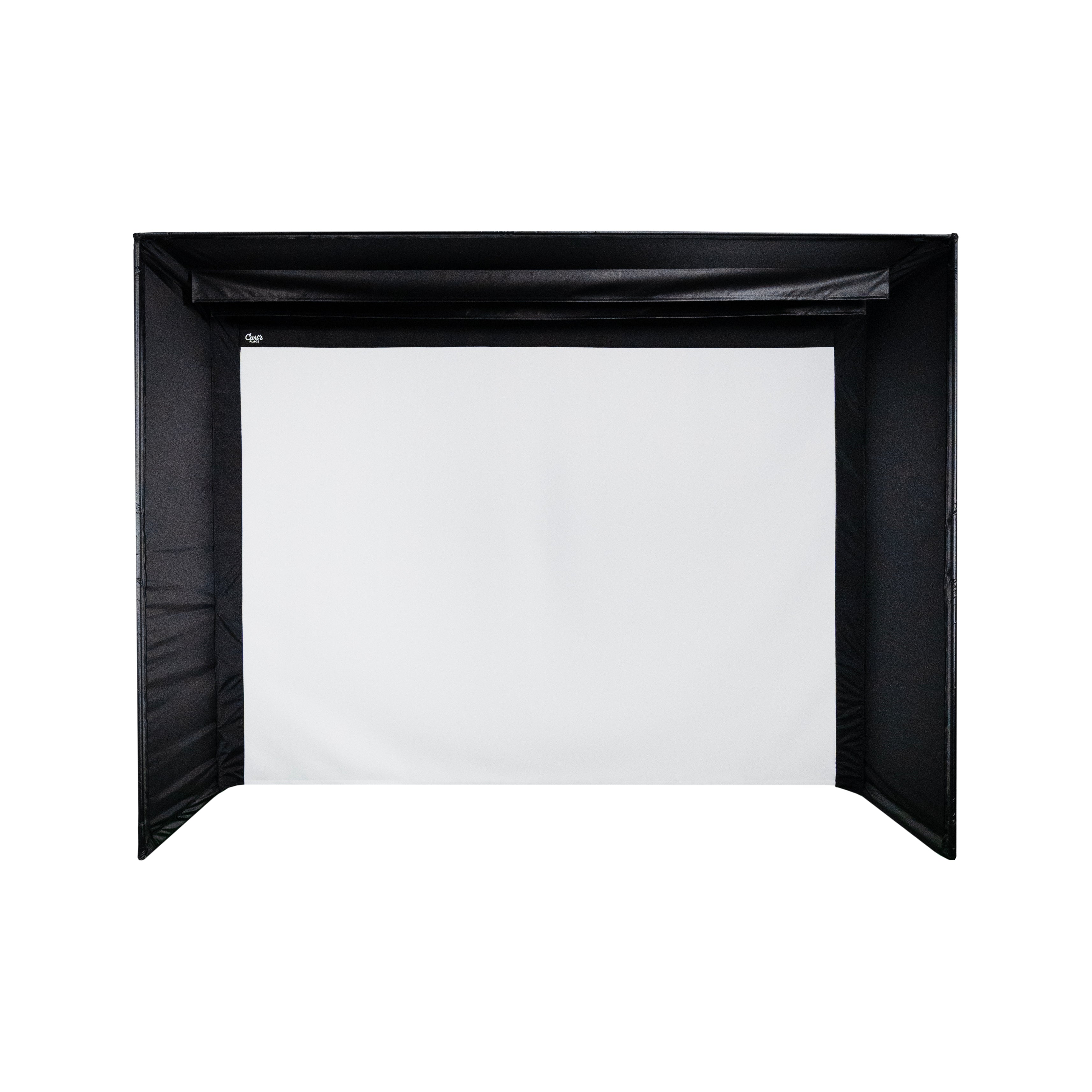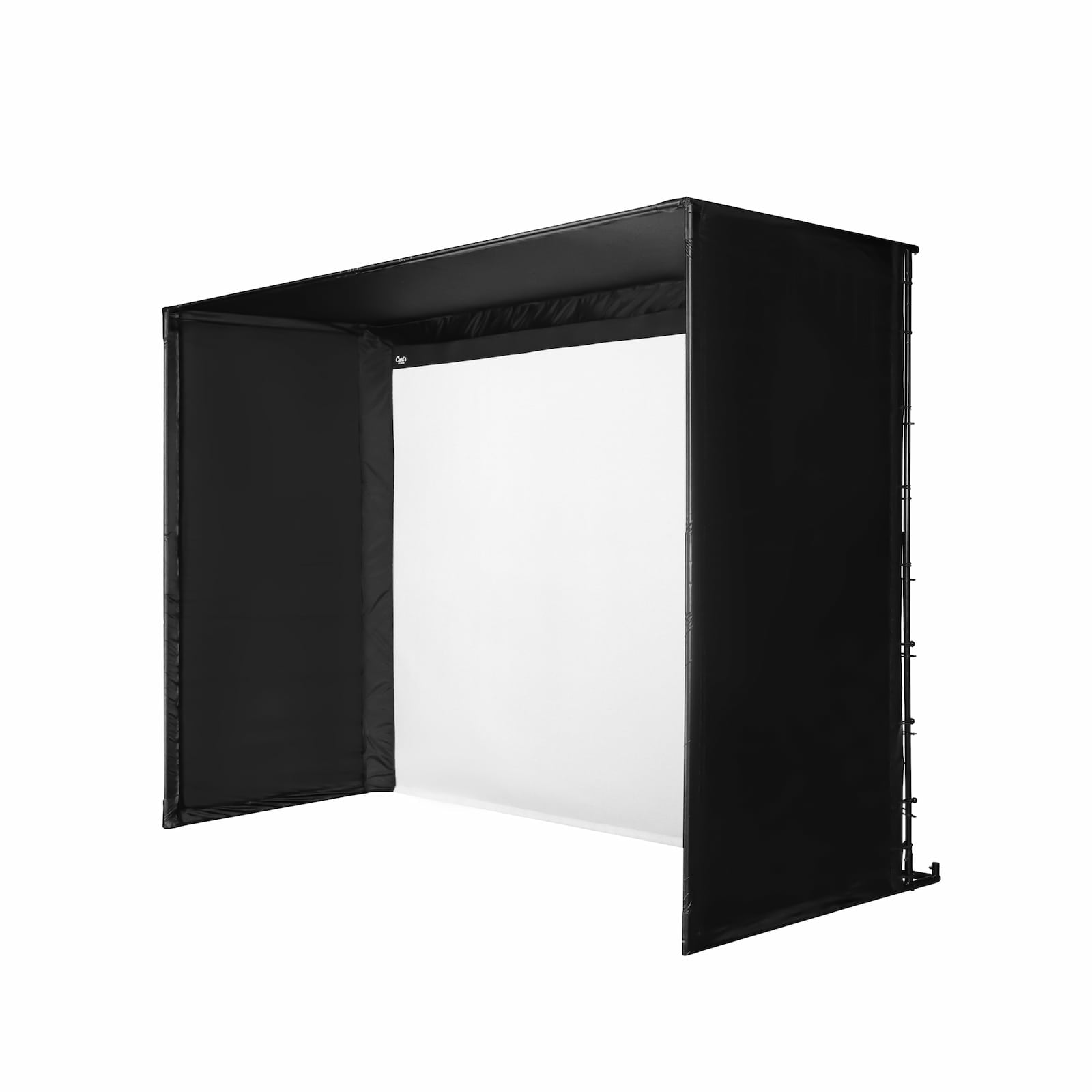 Carl's Place NEW C-Series! DIY Golf Simulator Enclosure Kit with Impact Screen
ONE TIME PURCHASE
Sale price

$1,154.95
Regular price
(/)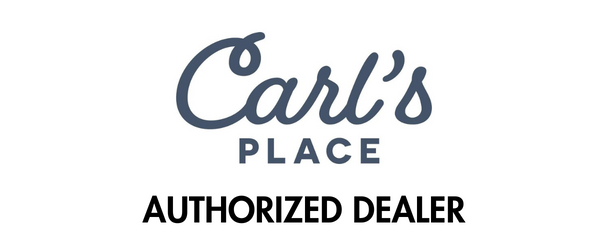 ---
Get a seamless floor-to-turf image while golfing at home!
Imagine walking into that extra room in your home, prepared to refine your swing regardless of the season. With the Carl's Place DIY Golf Simulator Kit, embracing indoor golf becomes a breeze. Dive into our premium range of launch monitors and projectors, tailor-made to amplify your DIY golf enclosure, plunging you into a genuine and immersive virtual golf journey without leaving your home. This standout system also paves the way for budding indoor golf ventures.
Carl's Place DIY C-Series Golf Simulator Enclosure Kits have been revamped to feature an impact screen that perfectly levels at the ground. Made with premium nylon and connector pieces, it promises an effortless assembly. Choose to get the Pre-Cut Pipe Framing Kit for an all-inclusive golf enclosure solution, or we can guide you on the necessary pipes.

Whats in the Box
Each package comes with the following set of high-quality components: 
Your Choice of Impact Screen


The golf simulator impact screen is available in three grades: Standard, Preferred, and Premium. Each design offers a seamless edge, delivering a flawless transition from screen to turf and ensuring minimal bounceback for a pristine visual experience.



Steel Corner Fittings


The DIY Golf Simulator Enclosure Kit includes the corner fittings you need to connect your pipes. Pipes sold separately.
Ball Bungees and Zip Ties


We provide a comprehensive set of fasteners to anchor your enclosure and screen. Included are reusable zip ties and both 6" and 9" ball bungees to affix your screen to the frame. Plus, we throw in some extras, allowing you to adjust and find the ideal tension to suit your unique swing. Whether it's proximity to the screen, ball velocity, the type of clubs used, or spin rates, you can tweak them to pinpoint your optimal balance between tautness and give.



Black Nylon Enclosure


The enclosure envelops your simulator, providing a robust barrier to enhance screen brightness and catch any stray or rebounding shots. After all, you wouldn't want your walls dotted with golf ball imprints.
Recommended Accessories
If you want to enhance your golf simulator experience, we also offer additional add-ons, including:
Pipe Framing Kit

While our Pipe Framing Kit is an optional add-on, the actual pipes for your frame are essential. You'll need 1-inch EMT, available at any nearby hardware store, to finalize your DIY enclosure setup (we'll guide you on the specifics). Prefer a hassle-free option? Our kit provides pre-cut, black, powder-coated EMT pipes tailored to the necessary lengths, eliminating the need for cutting or transport!
Net Wall Extensions

Net wall extensions offer protection to your enclosure's walls without constricting your area. If stray golf balls worry you, these hitting net extensions serve as an added shield, ensuring golf balls stay within the hitting zone rather than ricocheting around your home. Easily secure them to the frame enclosure using hook and loop strips. A sandbag anchors it at the base (filling not provided). However, for those times when extra safeguarding is essential, we provide upgrade options. Our foam inserts seamlessly fit, offering extra cushioning at the frame corners.
Foam Insert Kit

Gain enhanced safety and assurance that stray shots won't hit the frame by using memory foam cushions. These are meticulously designed in the ideal shape and dimensions to fit behind the screen flaps of the DIY Golf Simulator Enclosure, providing added protection.
Back Cover Kit and Back Cover Pipe Kit

Eliminate all internal and external light intrusions to attain the pinnacle of projection image quality, all while giving your enclosure a sleek and sophisticated look. In line with our enclosure, you can either opt for our Back Cover Pipe Kit to provide the necessary pipes, or we can guide you on the appropriate pipe sizes you'll need to procure and customize yourself.
Baffles

Tame those towering wedge shots with our ceiling baffles, now compatible with Carl's DIY enclosure.
Carl's DIY vs Pro Enclosure Comparison
DIY Kit:
The Carl's DIY Golf Enclosure Kit offers you an easy, entry-level way to build a safe place to swing your clubs and takes the guesswork out of designing your enclosure. This comes with the option of choosing a Standard, Preferred, or Premium Golf impact Screen
PRO Kit:
Carl's PRO Golf Simulator Enclosure Kit offers a high-end enclosure with top-of-the-line performance. It's available in wider, deeper bays with additional safety features providing you with an all-in-one solution perfect for home or commercial use. This kit includes a Premium Golf Screen.
Resources & Documentation
Carl's Place DIY C-Series Enclosure Kit Assembly Instructions & User Manual
Specifications
| Listing Size (In Feet) | Aspect Ratio | Overall Enclosure Height (In Inches) | Overall Enclosure Width (In Inches) | Viewable Screen Height (In Inches) | Viewable Screen Width (In Inches) | Diag. (In Inches) |
| --- | --- | --- | --- | --- | --- | --- |
| 7.7 x 10 | 4:3 | 95.8 | 124.8 | 85 | 113.4 | 141.7 |
| 7.7 x 13 | 16:9 | 95.8 | 163.3 | 85.5 | 151.9 | 174.3 |
| 8 x 8 | 1:1 | 100 | 100 | 88.6 | 88.6 | 125.3 |
| 8 x 10.5 | 4:3 | 100 | 130.3 | 89.2 | 118.9 | 148.7 |
| 8.5 x 11.5 | 4:3 | 107.5 | 140.3 | 96.7 | 128.9 | 161.2 |
| 9 x 12 | 4:3 | 112 | 146.3 | 101.2 | 134.9 | 168.7 |
Available in 5' standard depth. The enclosure frame's footprint extends ~1 ft behind the screen. 
Set Up
EMT Requirements
If you haven't opted for the Pipe Framing Kit add-on, a 1-inch EMT from a local hardware store is essential for frame completion. We provide clear guidelines on required lengths and quantities.
Note: While "1-inch EMT" is the commonly used trade name in the US, the actual outer diameter measures 1.163" or 27mm.
Choose options
Have question? We have answers.
Creating an ideal entertainment or training environment can be a challenge.
For a complimentary consultation or to resolve any queries you may have, feel free to connect with our Specialist Team.