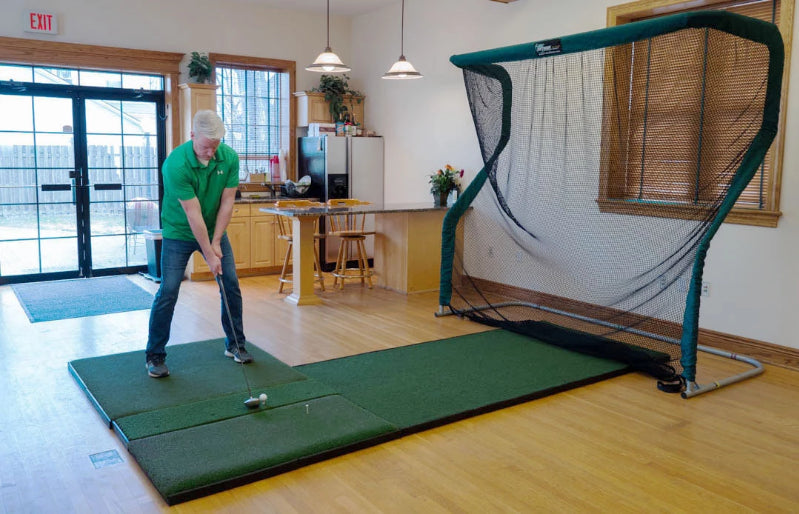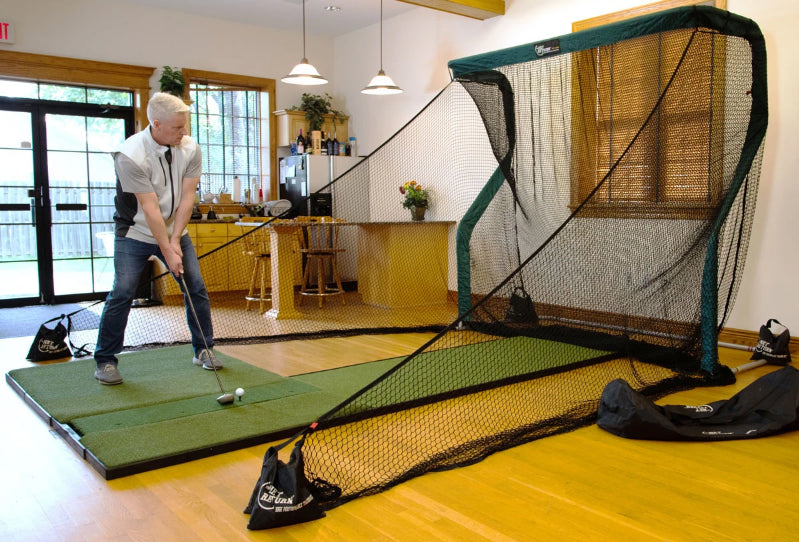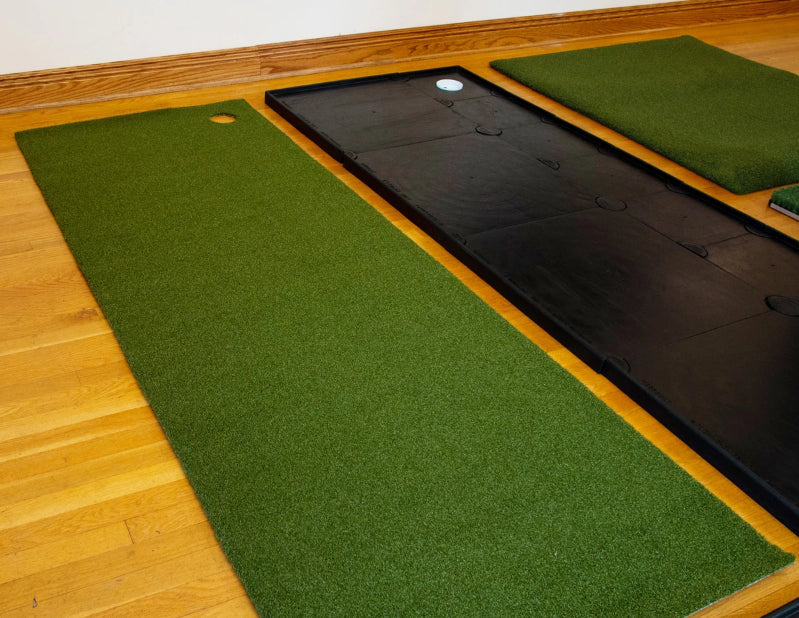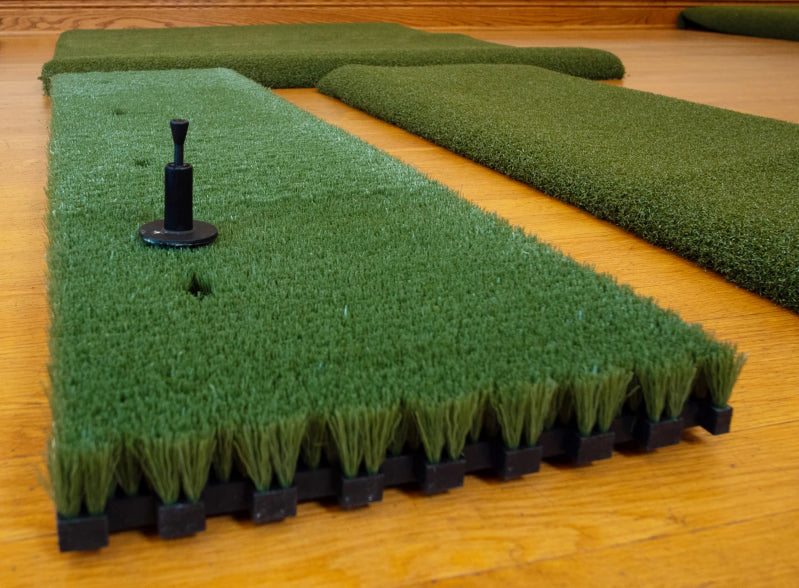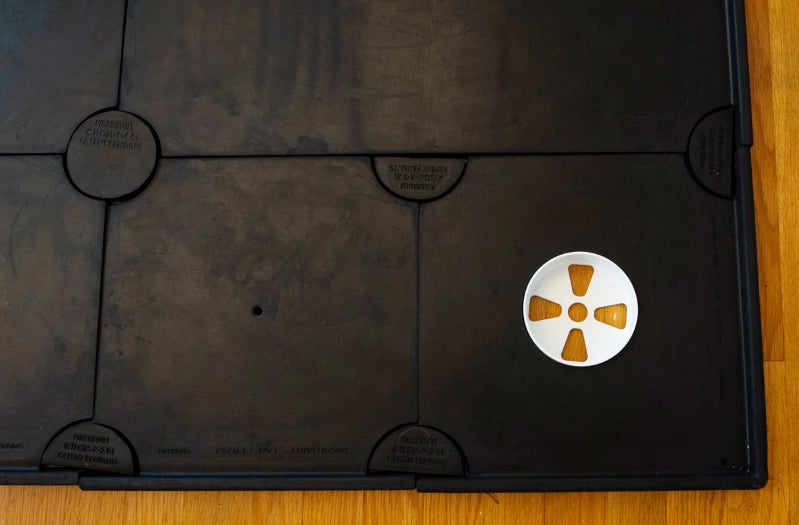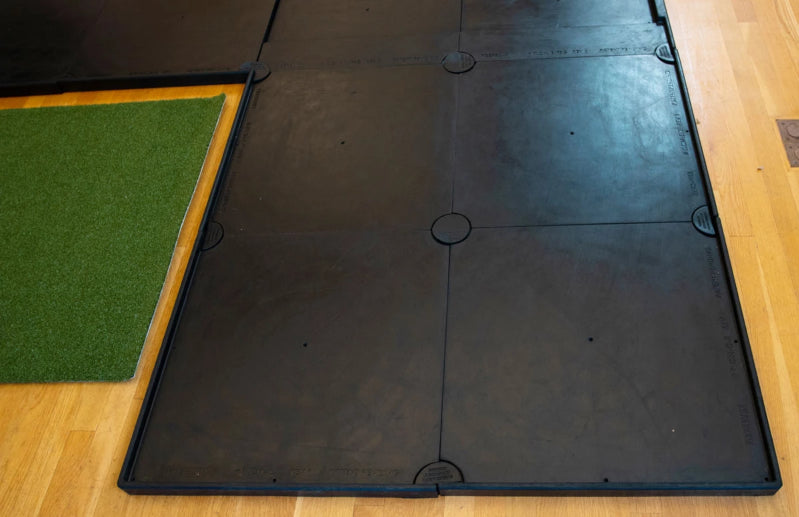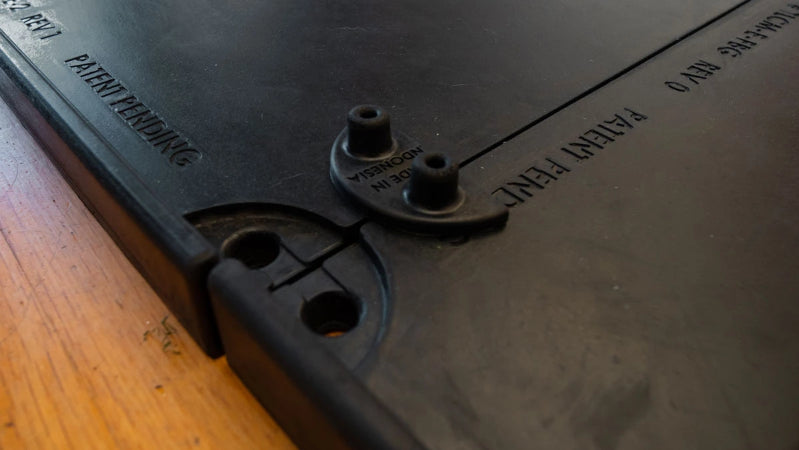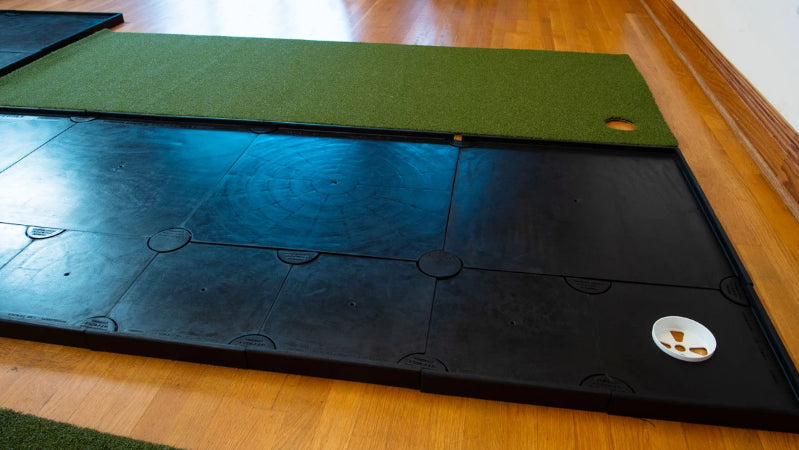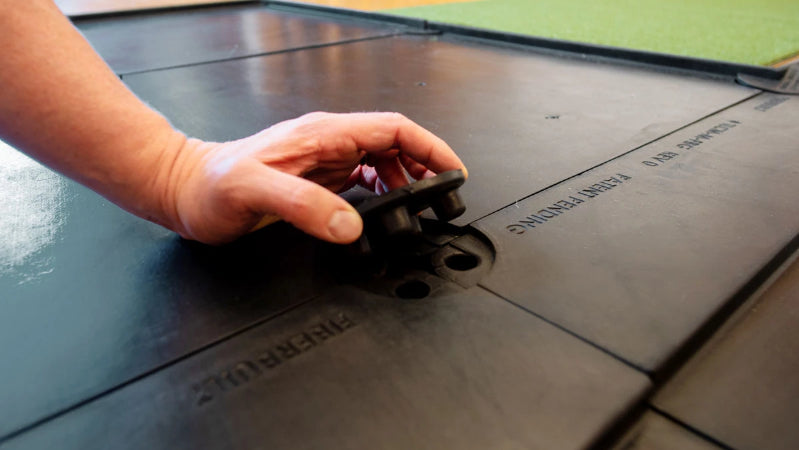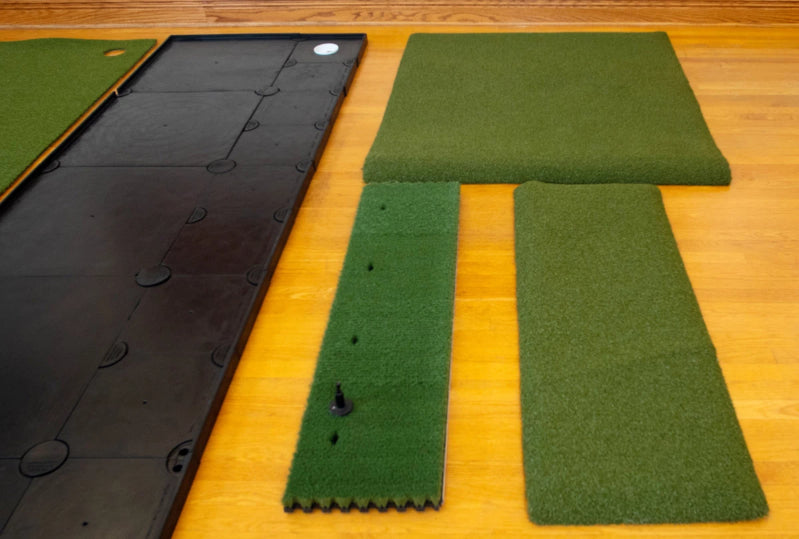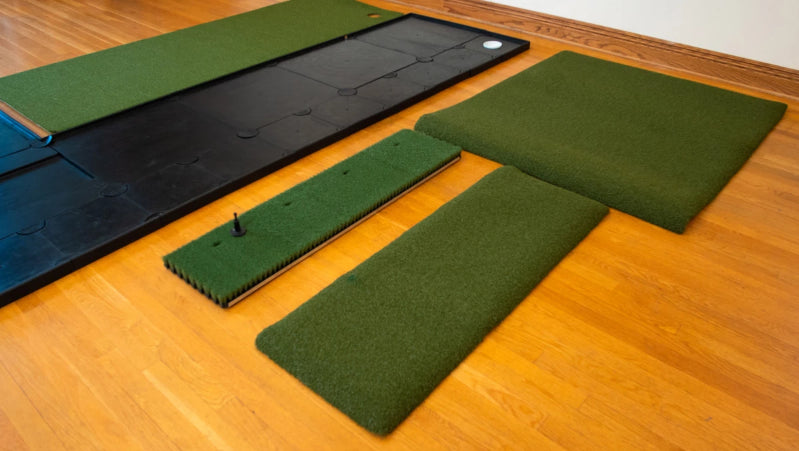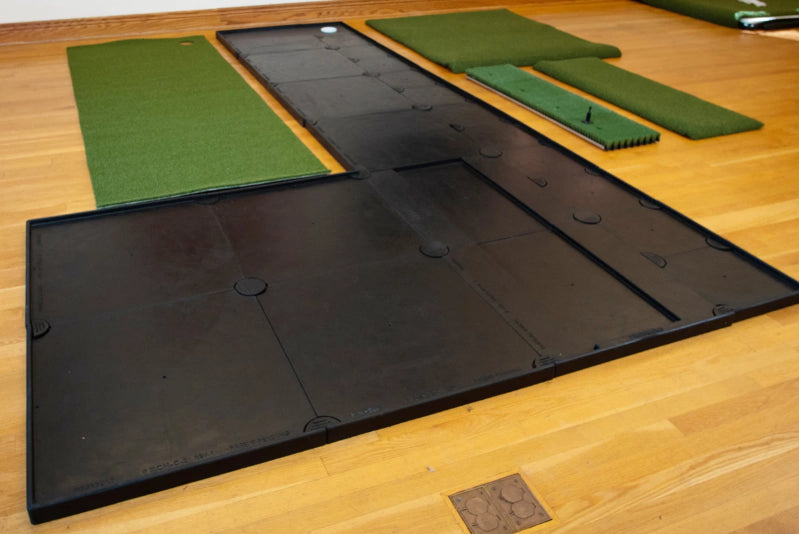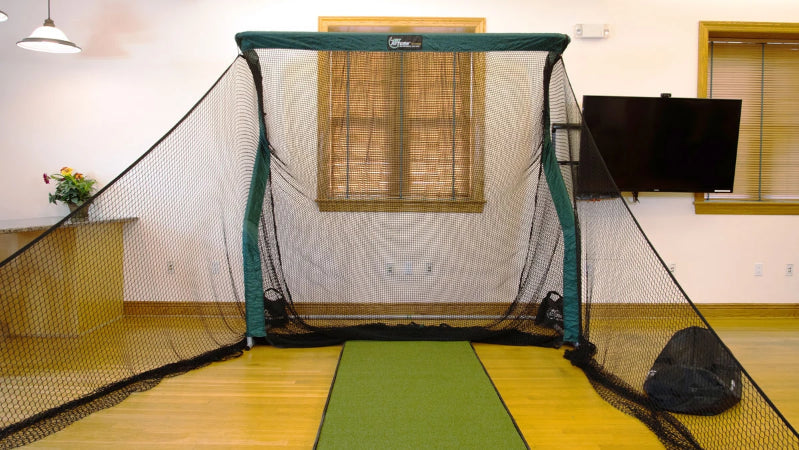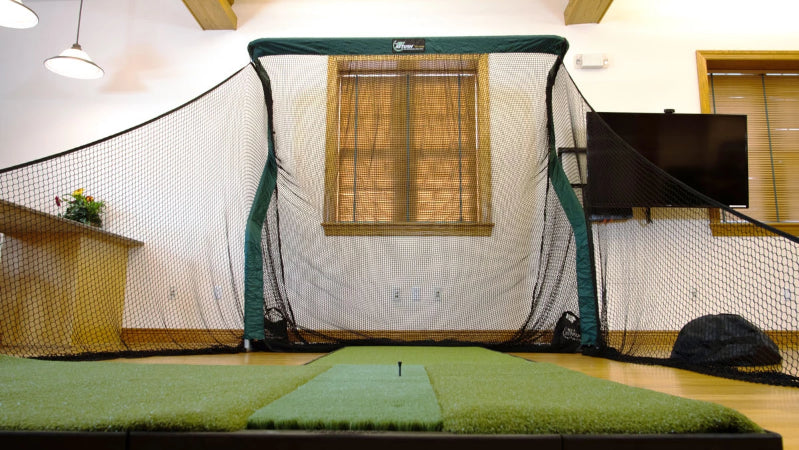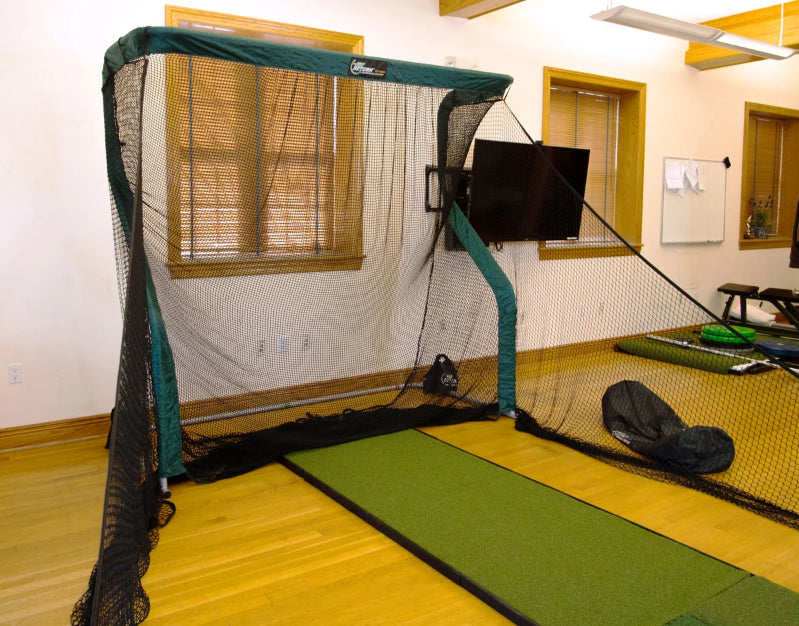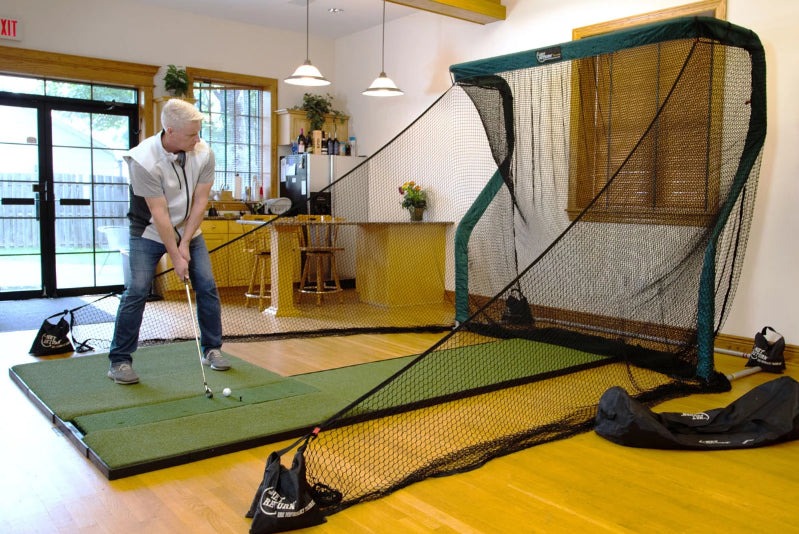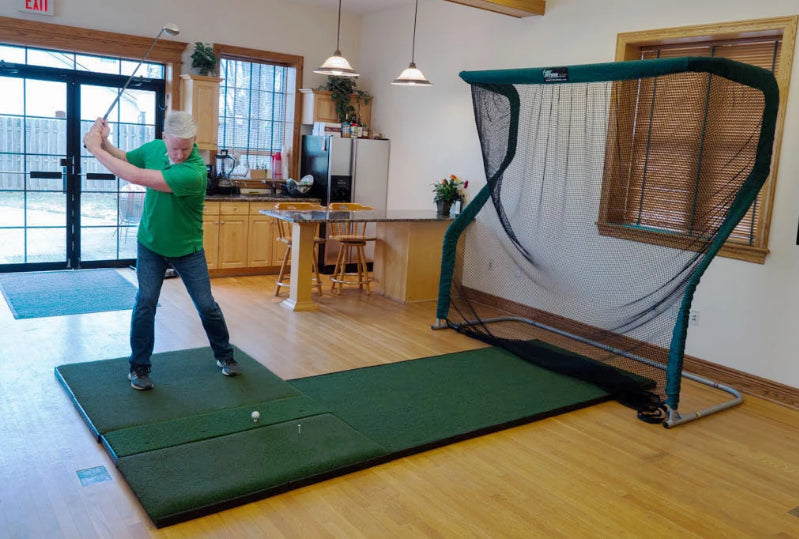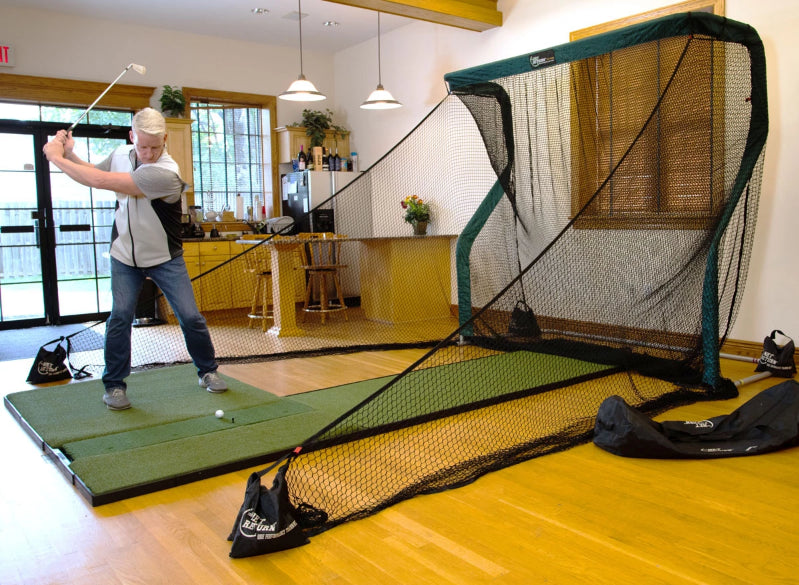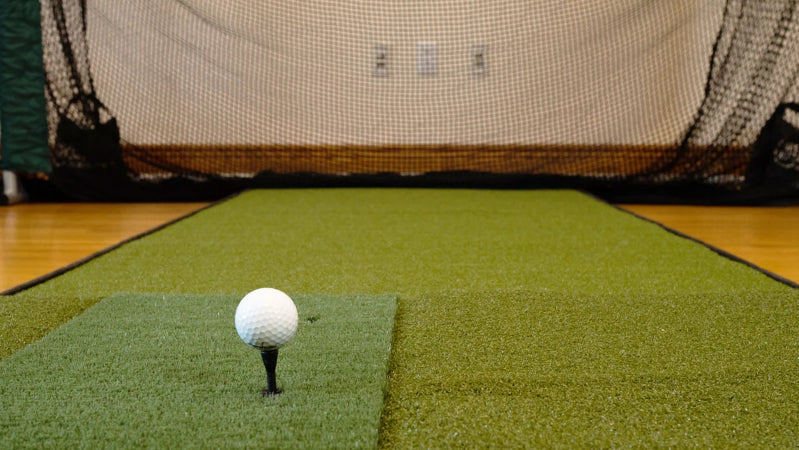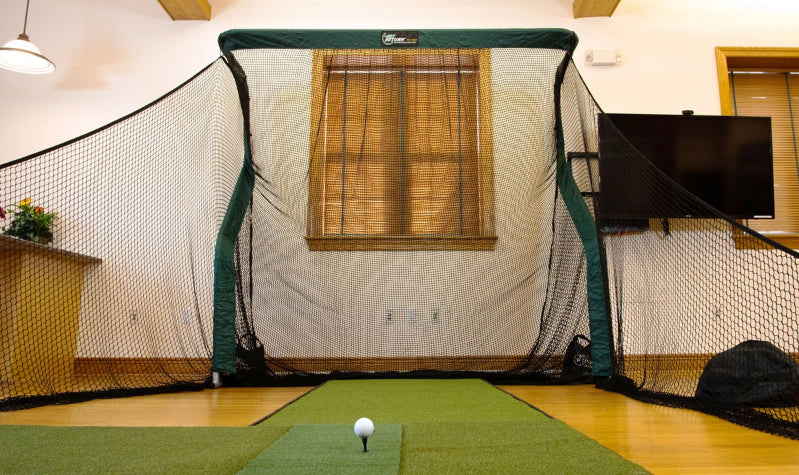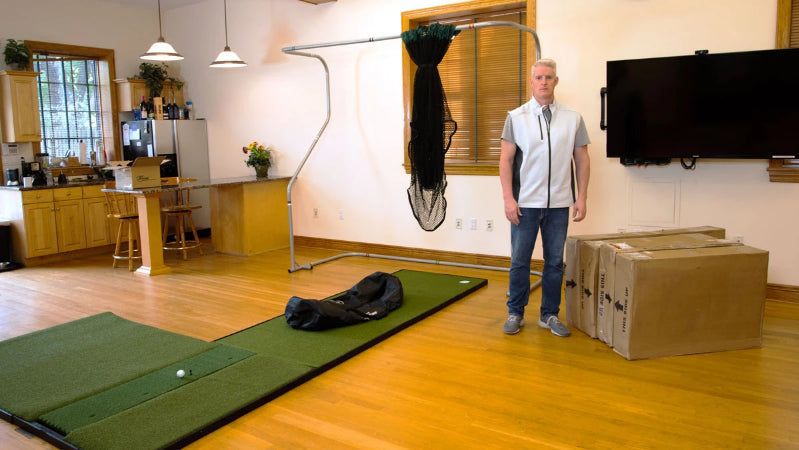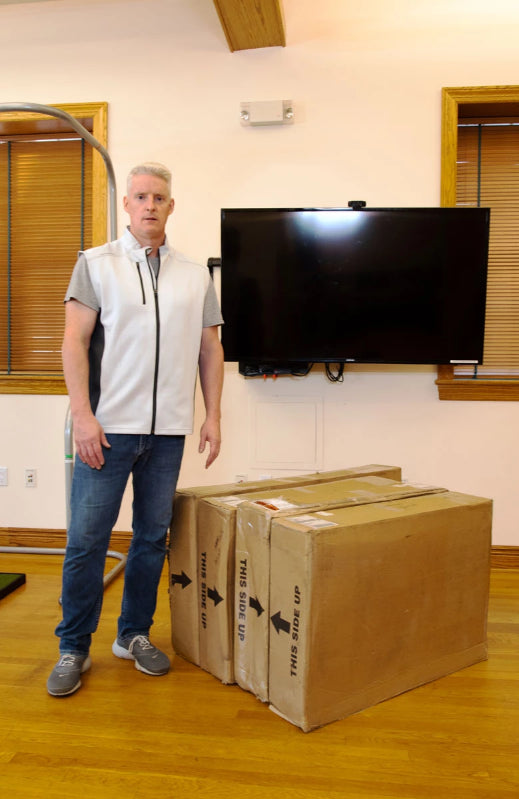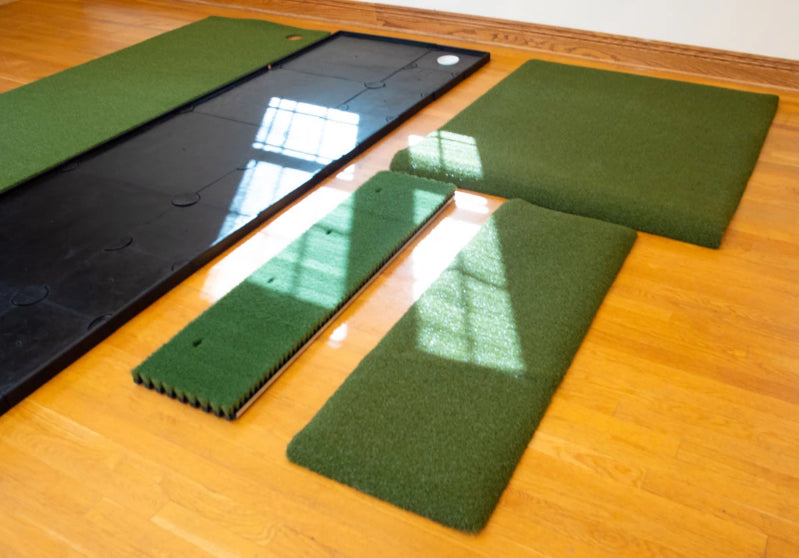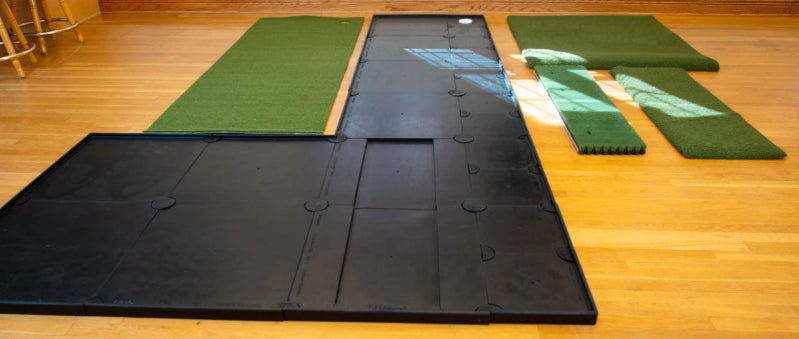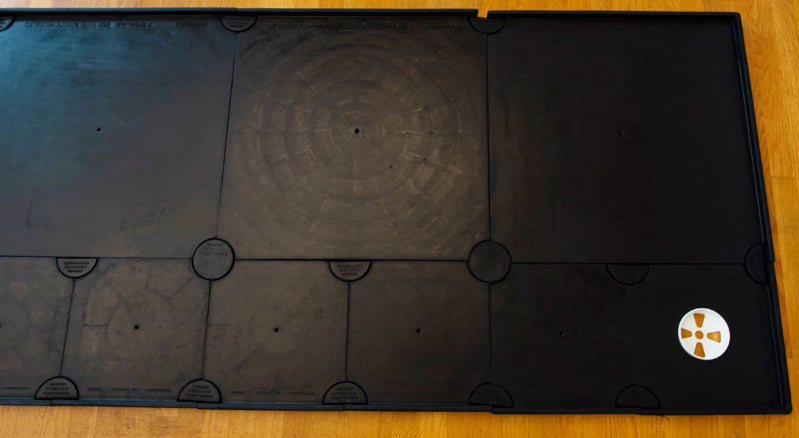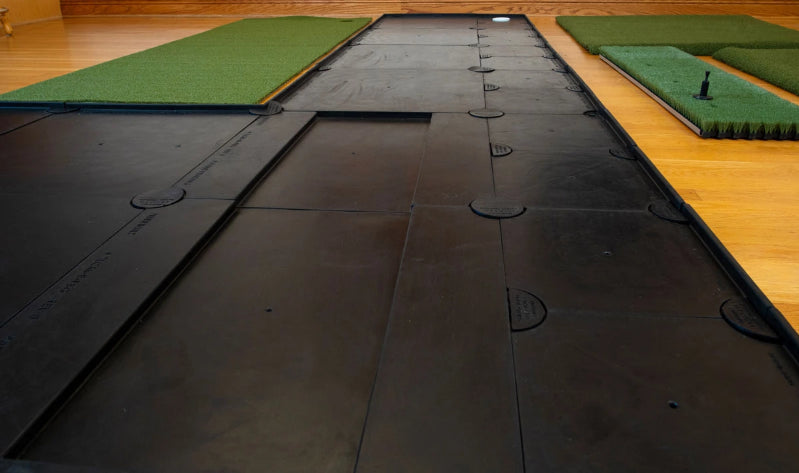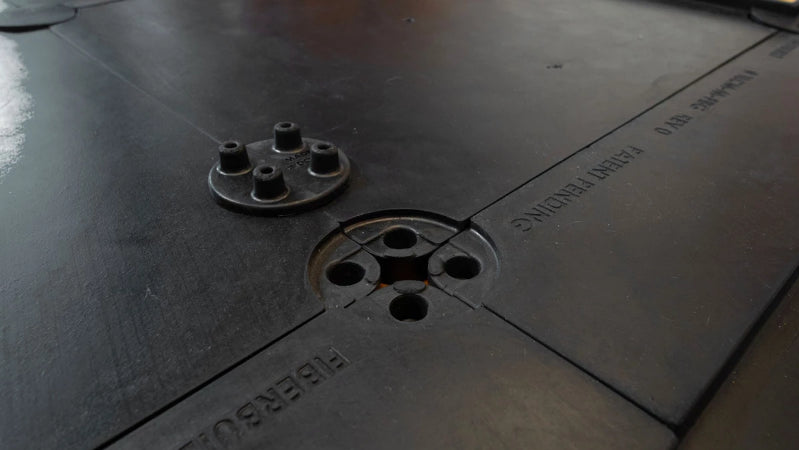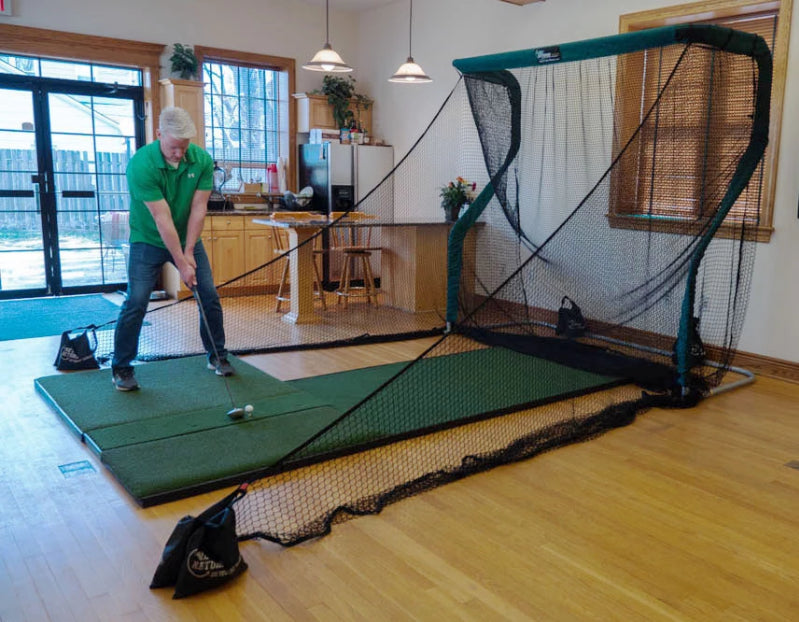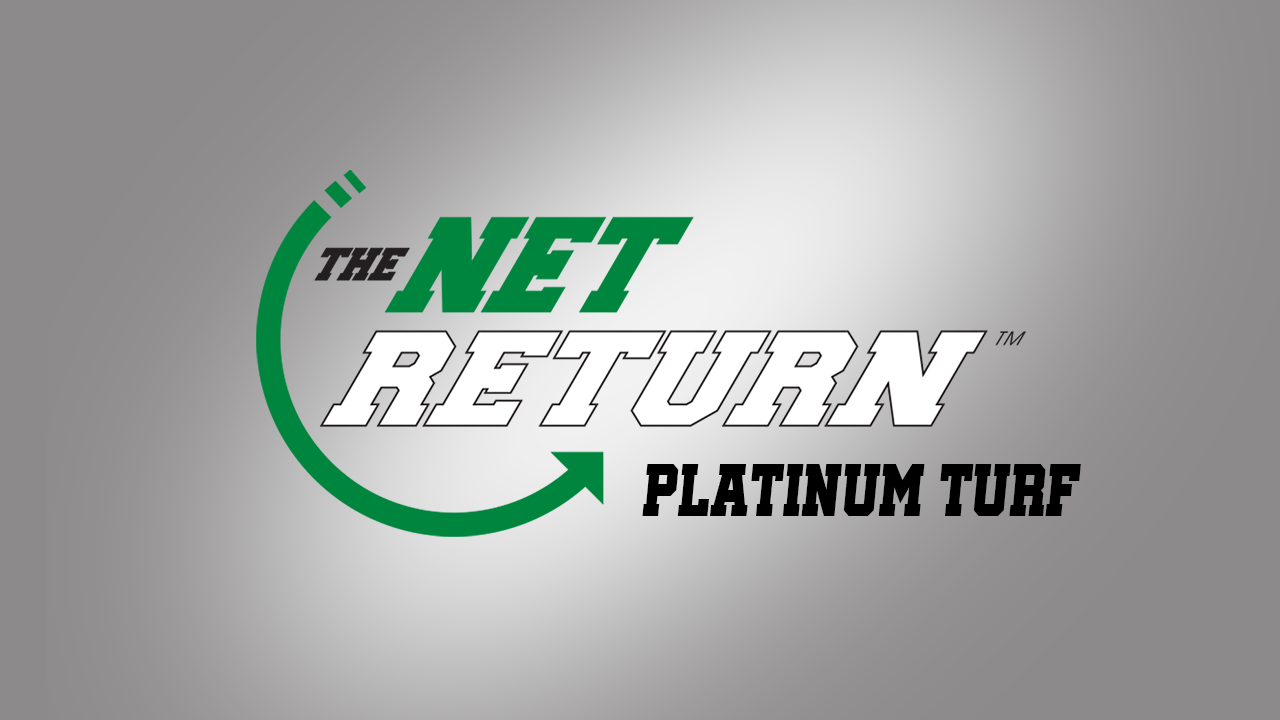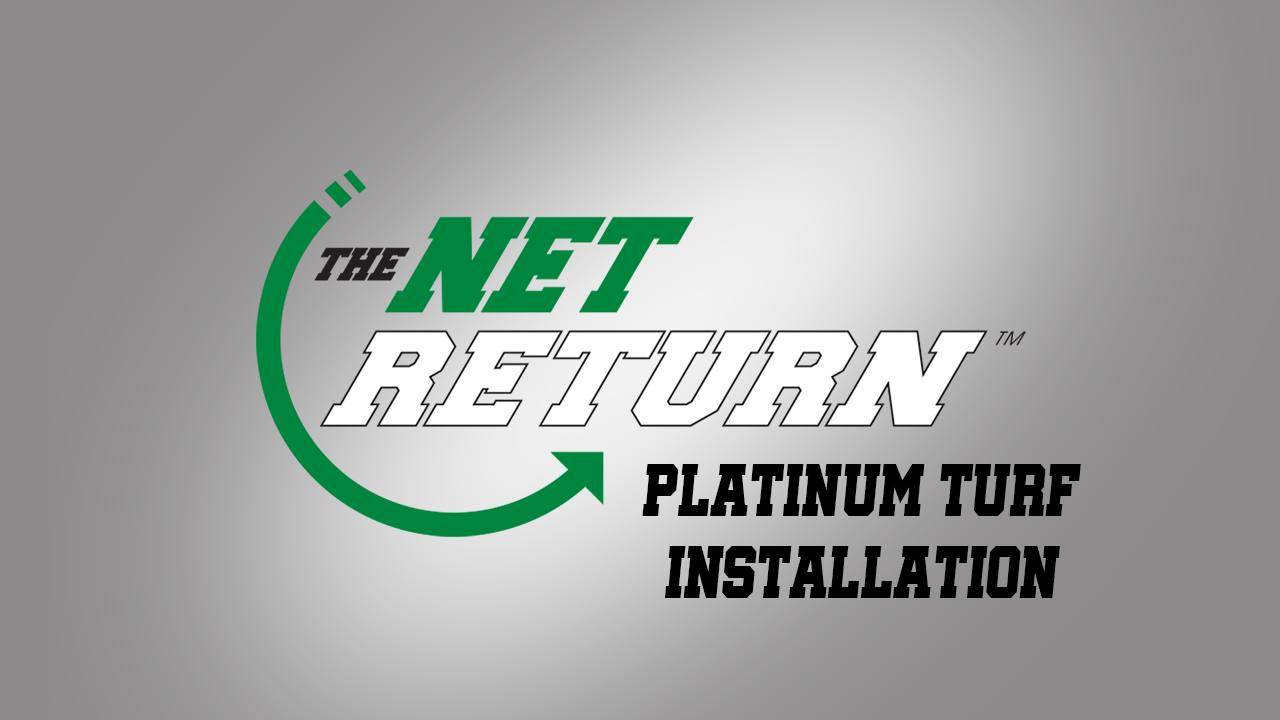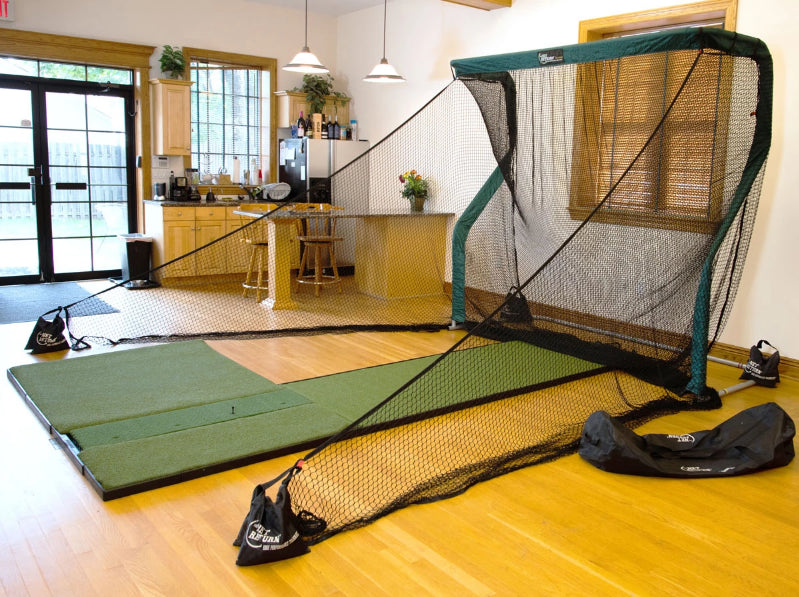 The Net Return Platinum Golf Turf
ONE TIME PURCHASE
Sale price

$1,995.00
Regular price

$2,495.00
(/)
15% OFF W/ CODE: NETRETURN15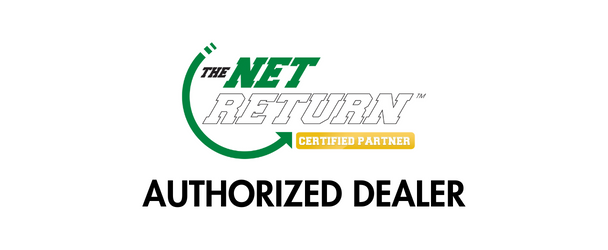 ---
This four-part turf system with a rubber modular base serves as the ultimate solution for Teaching Centers, Training Facilities, or Studios. Boasting versatility and flexibility, it can accommodate any club and any surface, indoors and outdoors.
Features
Expert Design: Designed in collaboration with Fiberbuilt, ensuring optimal performance, durability, and safety.

Modular Structure: Its unique modular design enables golfers to practice using any club, on any surface, in any environment.

Performance Turf: Includes a dual-function natural tee and a brushed tee hitting area for the most realistic "down and through" hitting stroke.

Putting Green: Complete with a 3' x 8' putting green and a putting cup, this allows for precise putting practice on a green with a stimp reading of approximately 10-11.

Rubber Modular Base: The 4-part turf system rests on a 1.5" Rubber Modular Base, ensuring maximum stability and consistency during training. The base can be adjusted to accommodate both right-handed and left-handed golfers.

Adjustable Rubber Tee: Ships with an adjustable height rubber tee for your brushed tee hitting area.

Ultimate Safety: The thickness and softness of the hitting area provide superior safety for joints, preventing common injuries associated with using lower-quality mats on hard surfaces.
Specifications
Base Height: 1.5" Rubber Modular Base
Putting Green Dimensions: 3' x 8'
Stimp Reading: 10-11
Total Product Weight: 243 lbs.
Shipping: Ships in 4 boxes

Box 1: 38"L x 25"W x 8"H – 62 lbs
Box 2: 38"L x 25"W x 8"H – 64 lbs
Box 3: 38"L x 25"W x 8"H – 67 lbs
Box 4: 48"L x 26"W x 8"H – 50 lbs

Delivery: Approximately 2 weeks
Choose options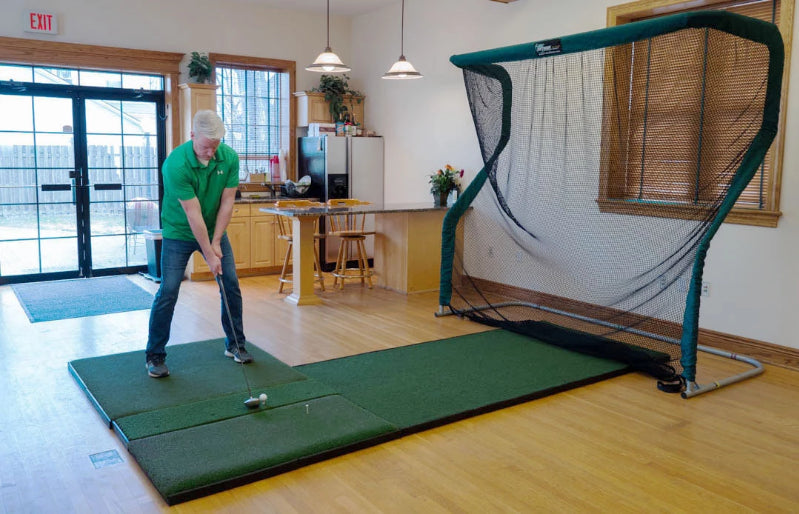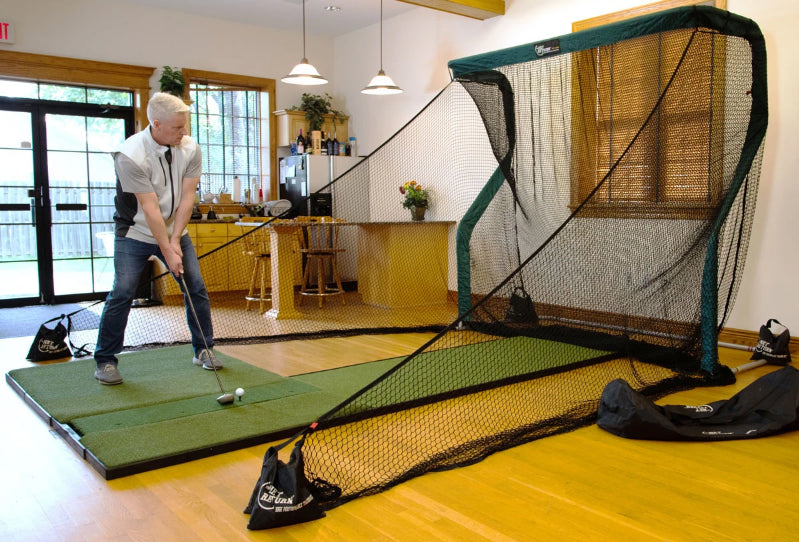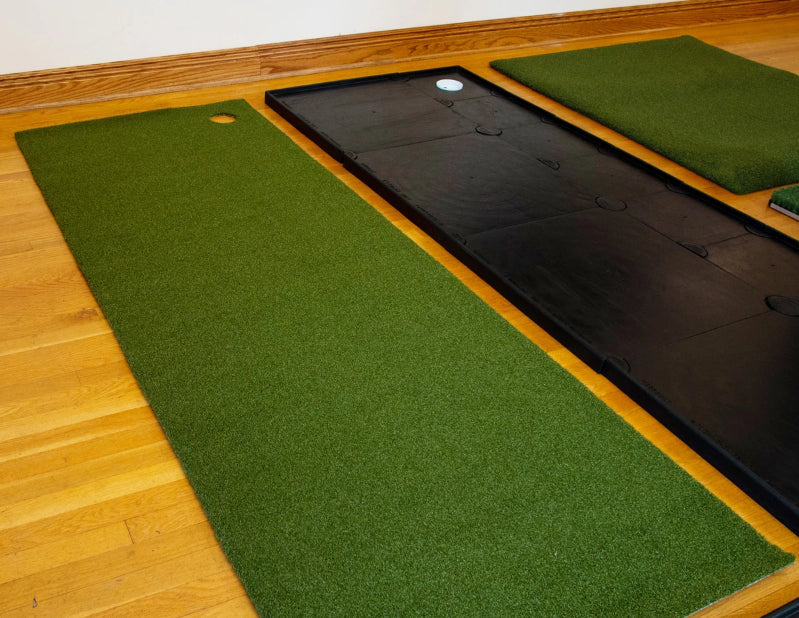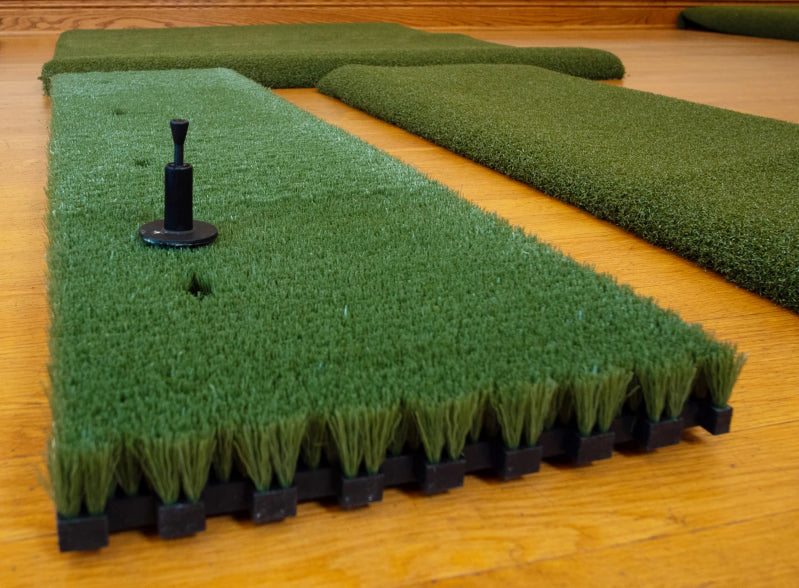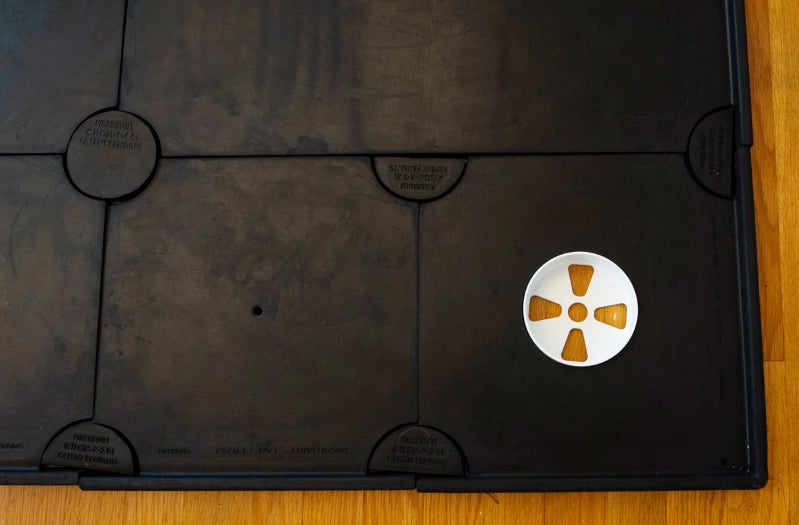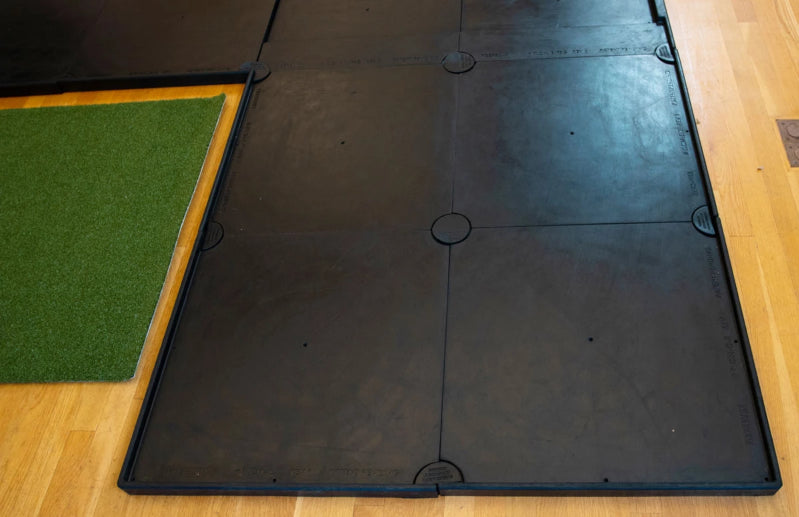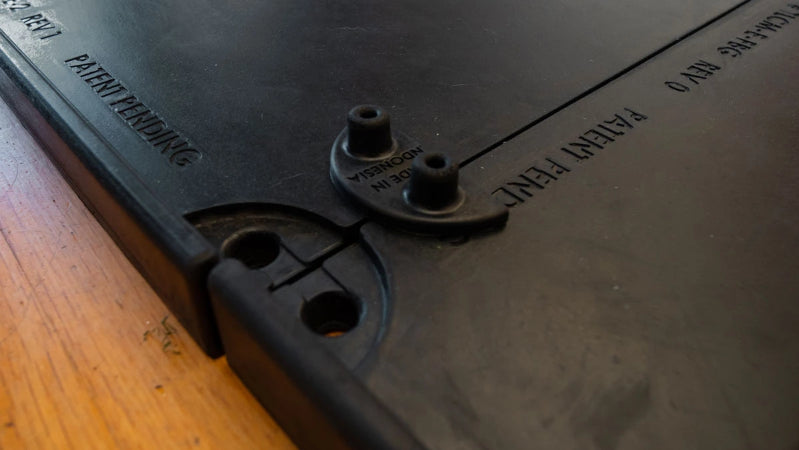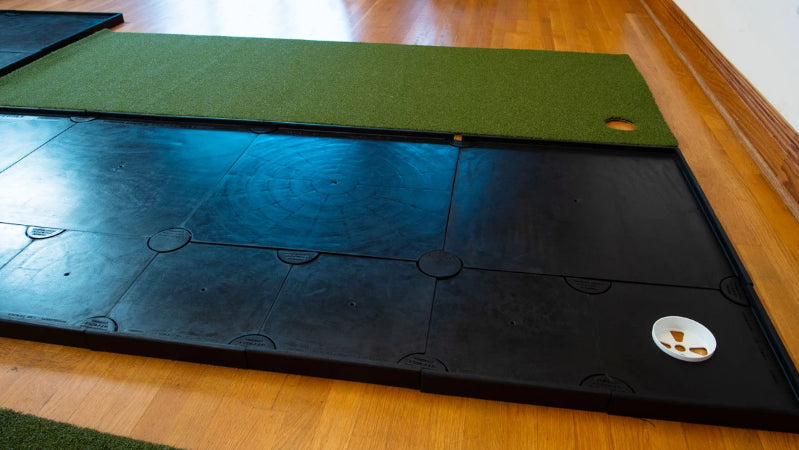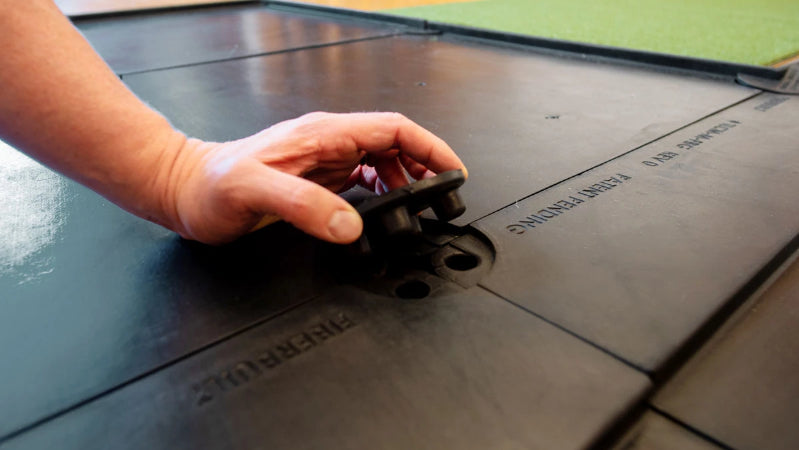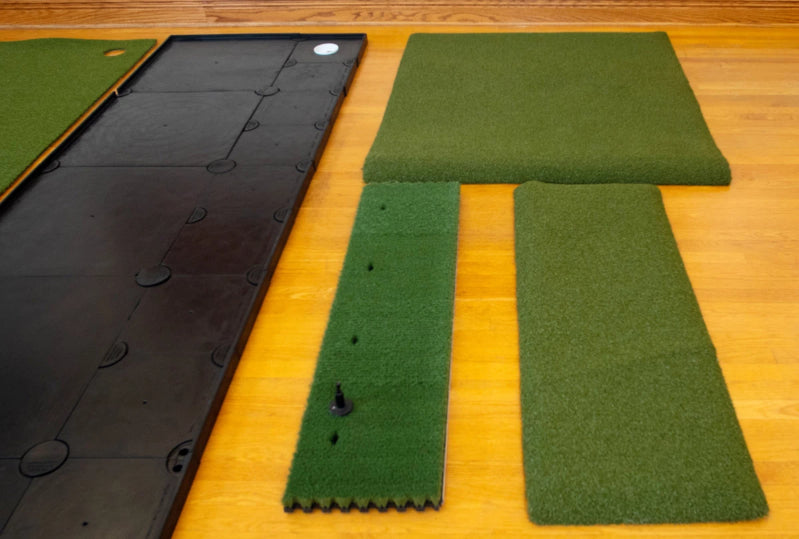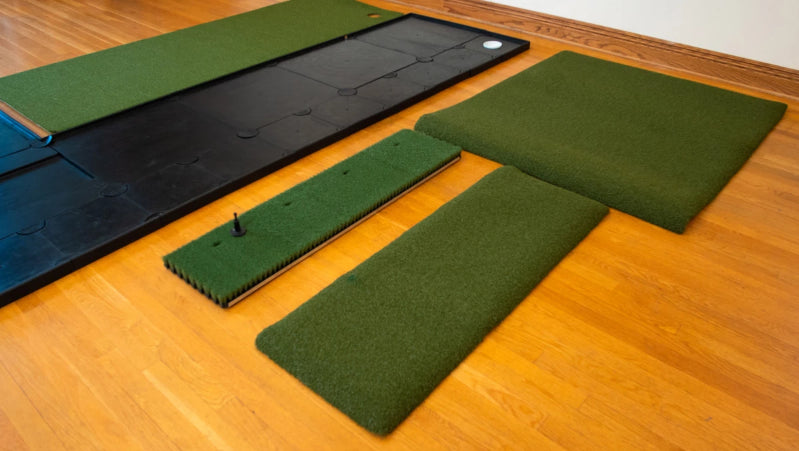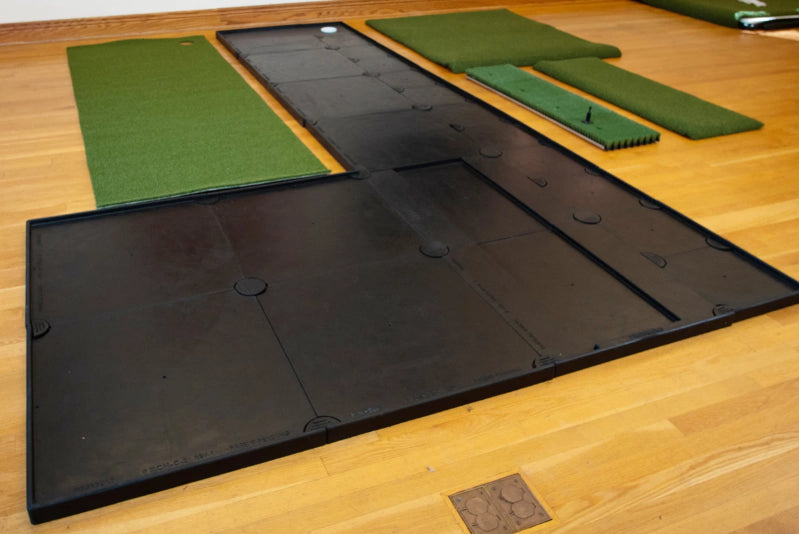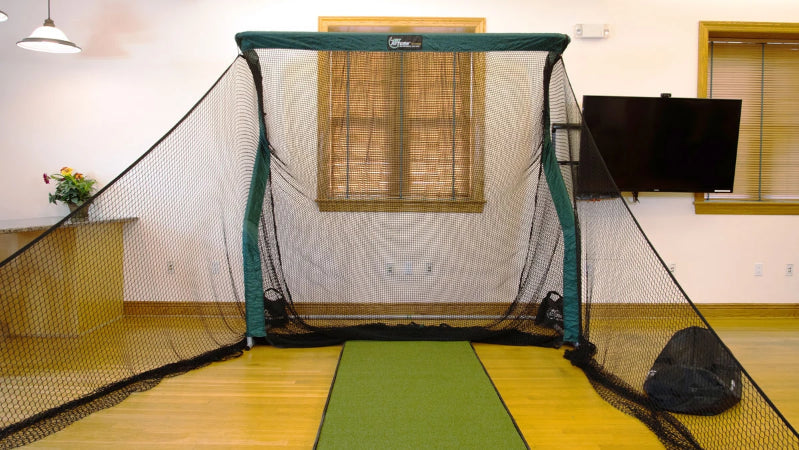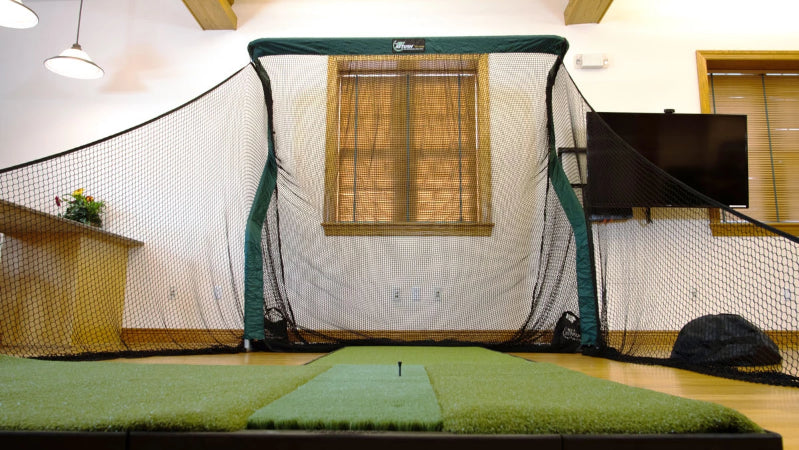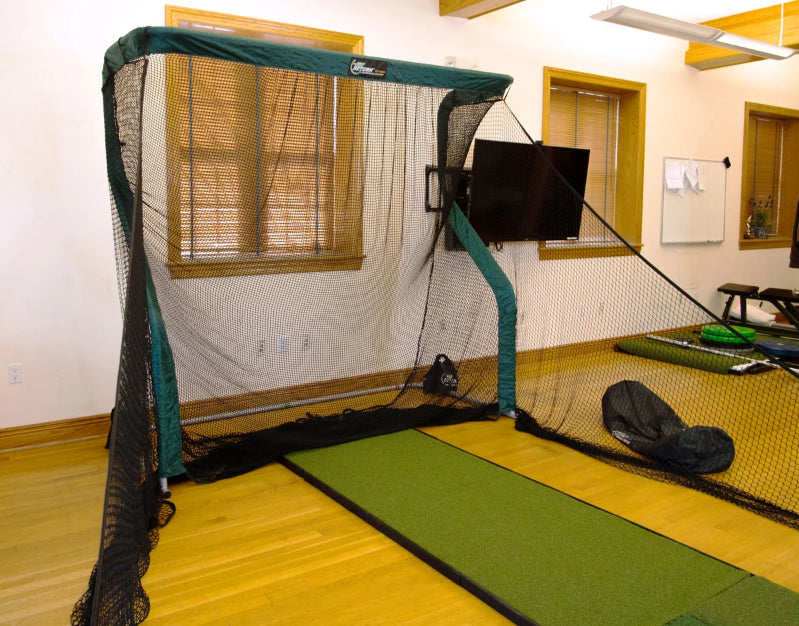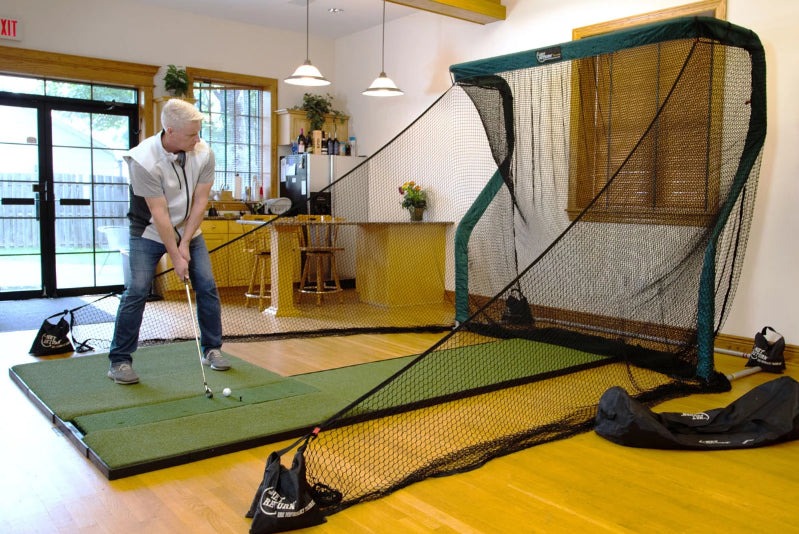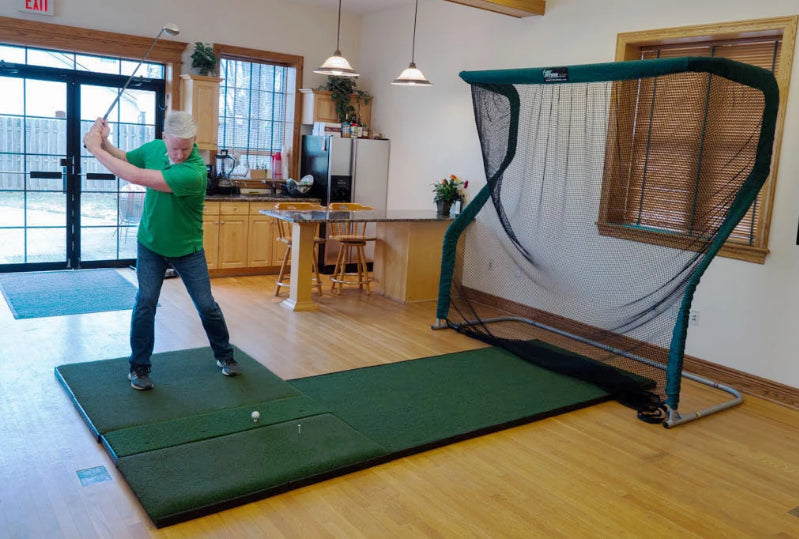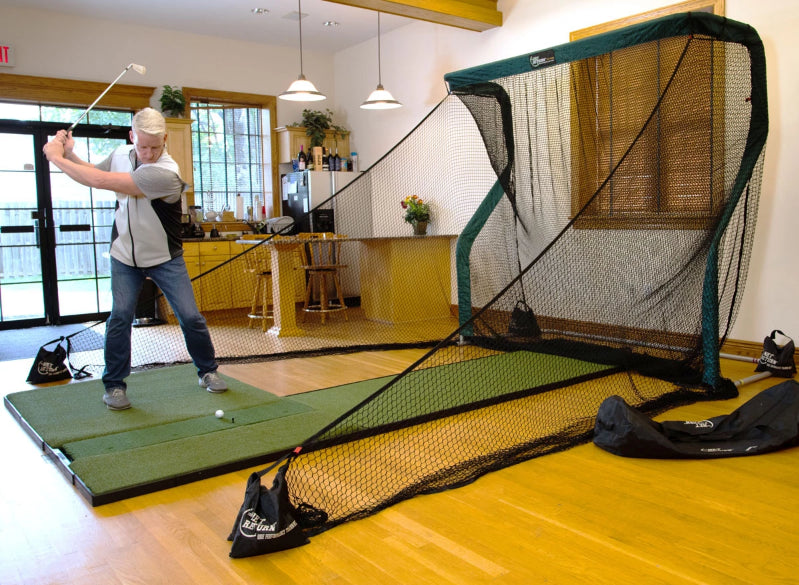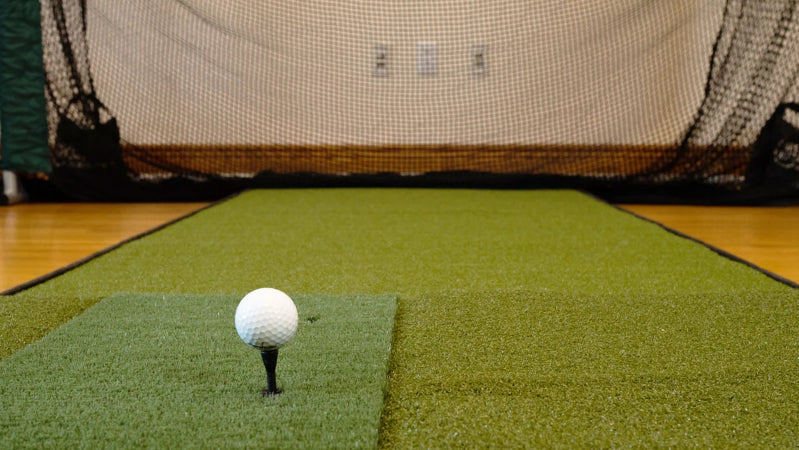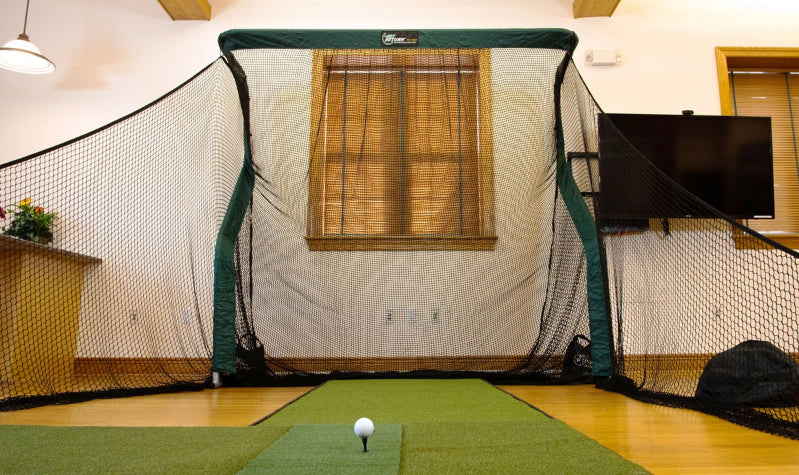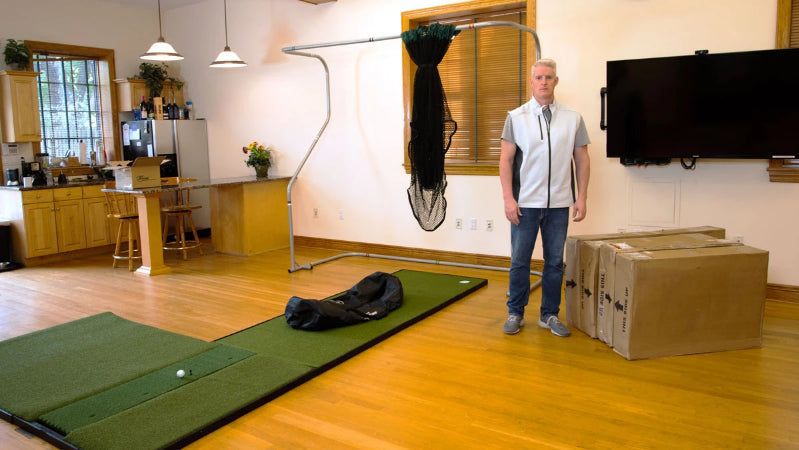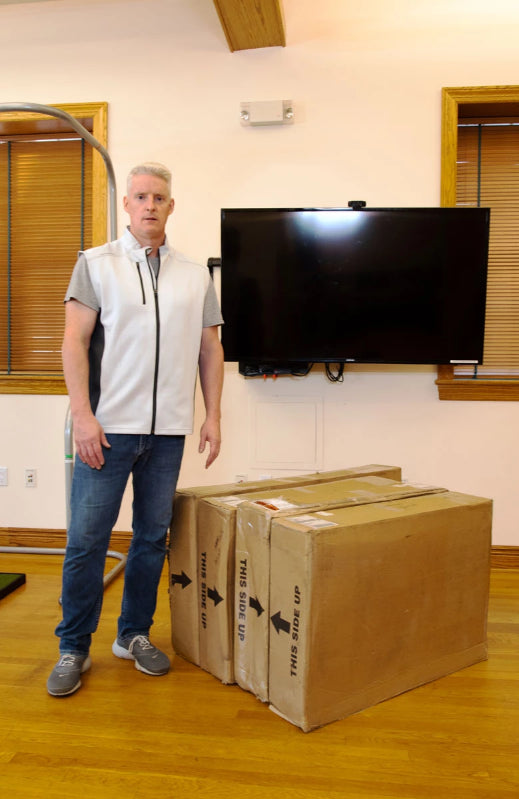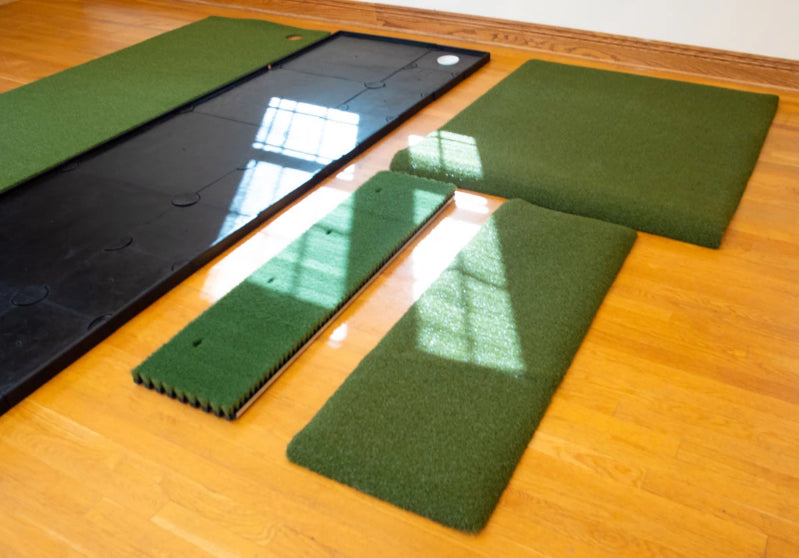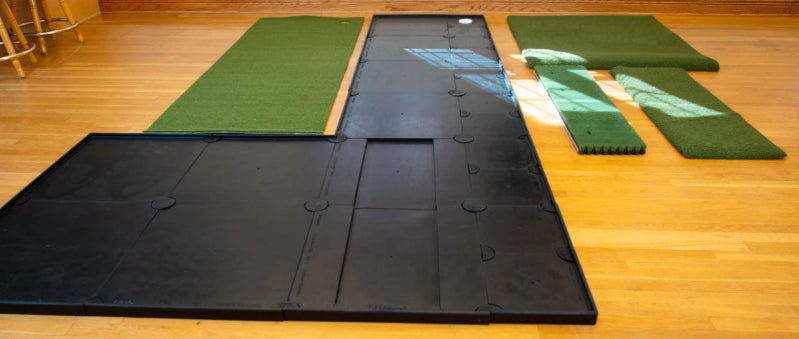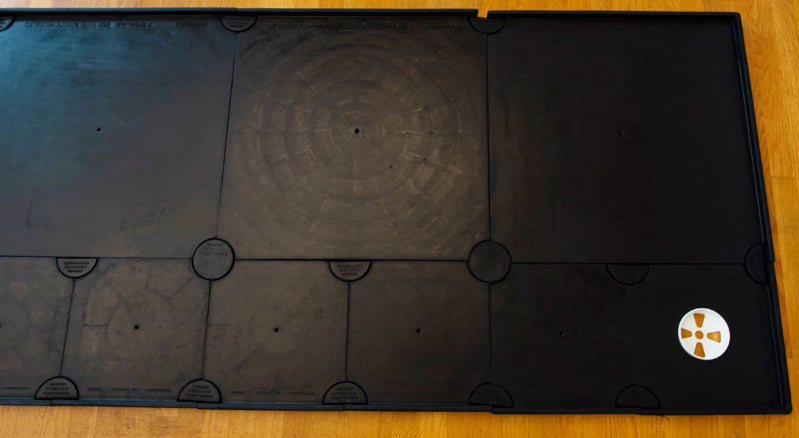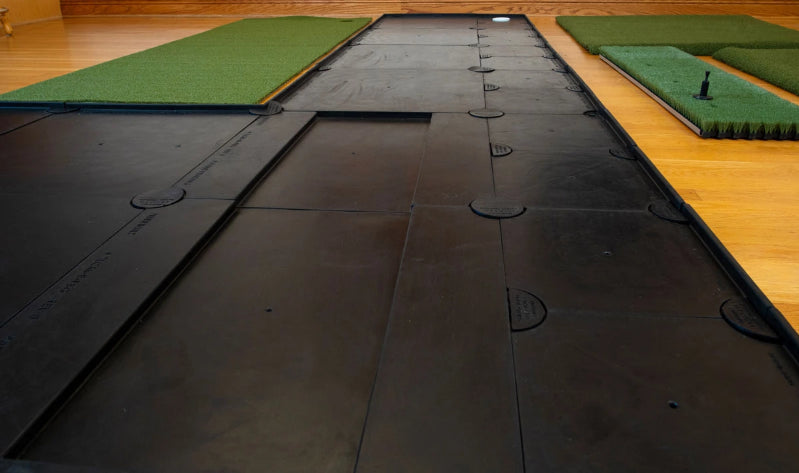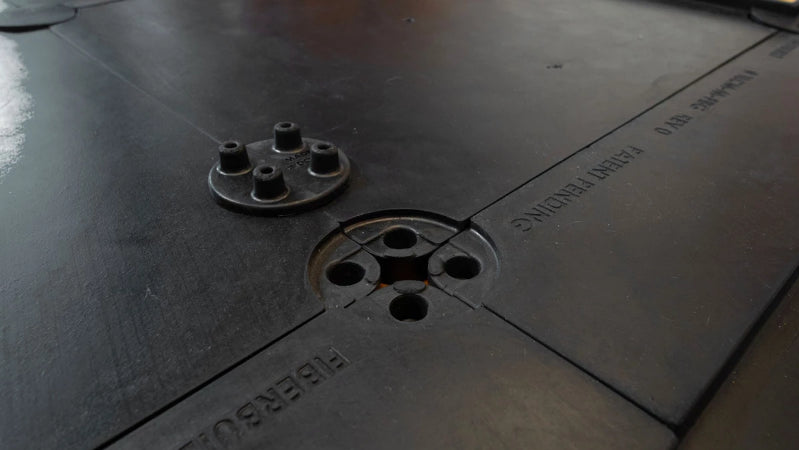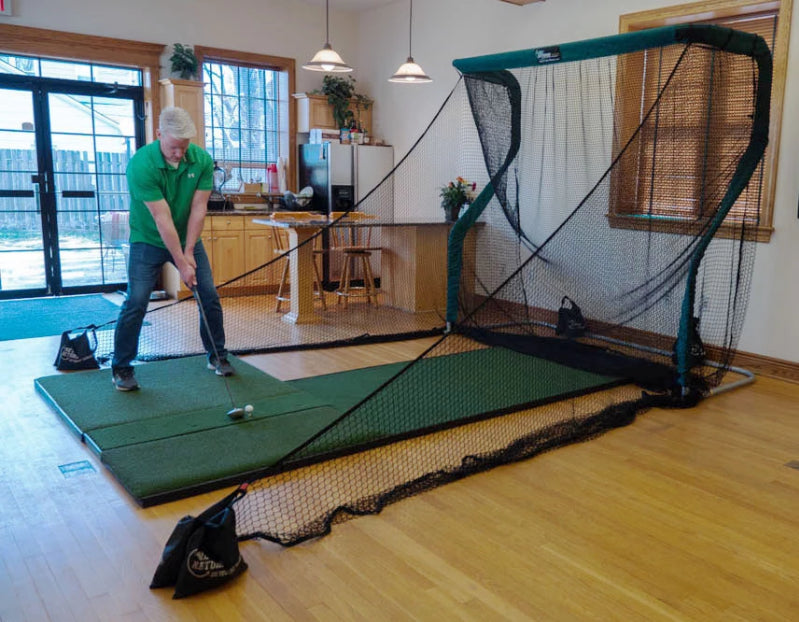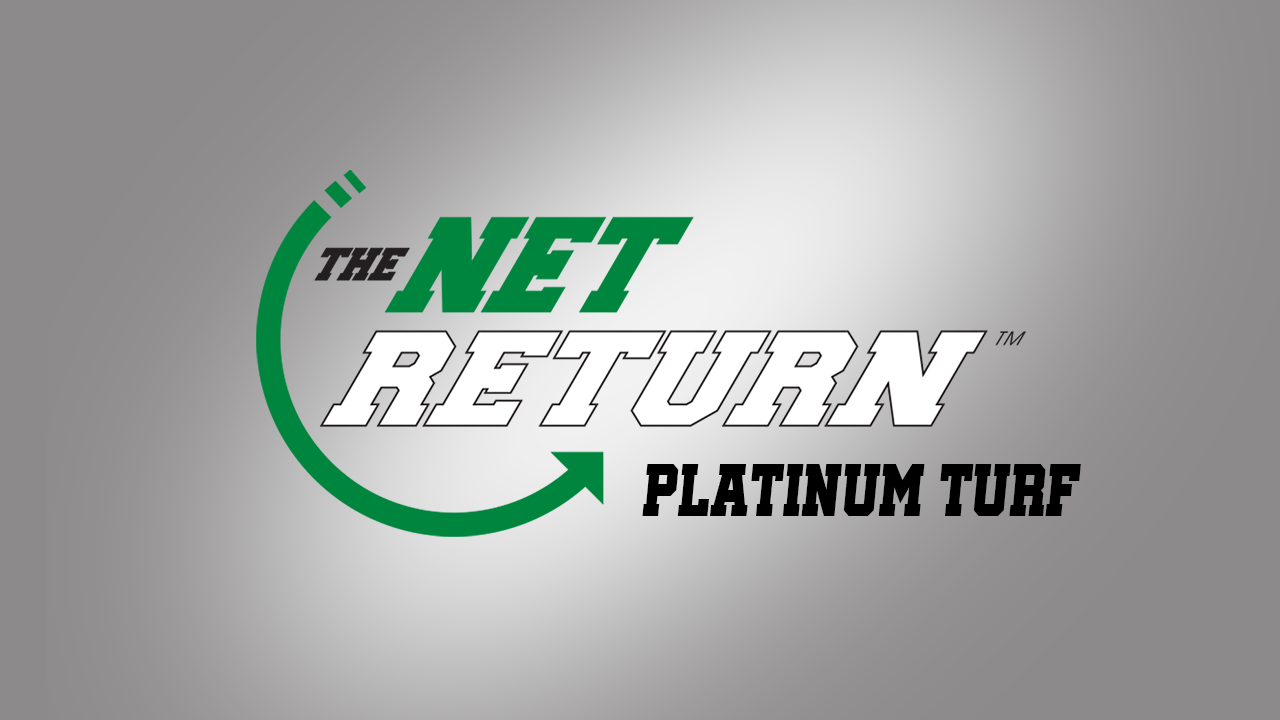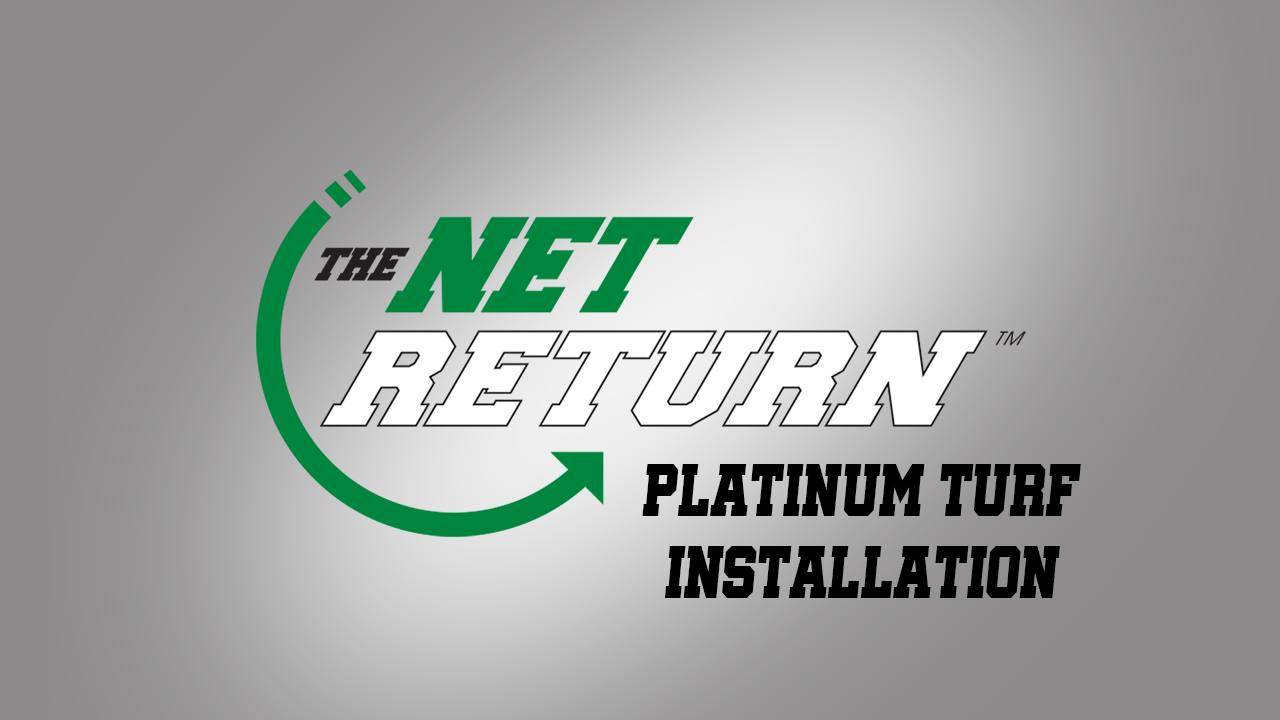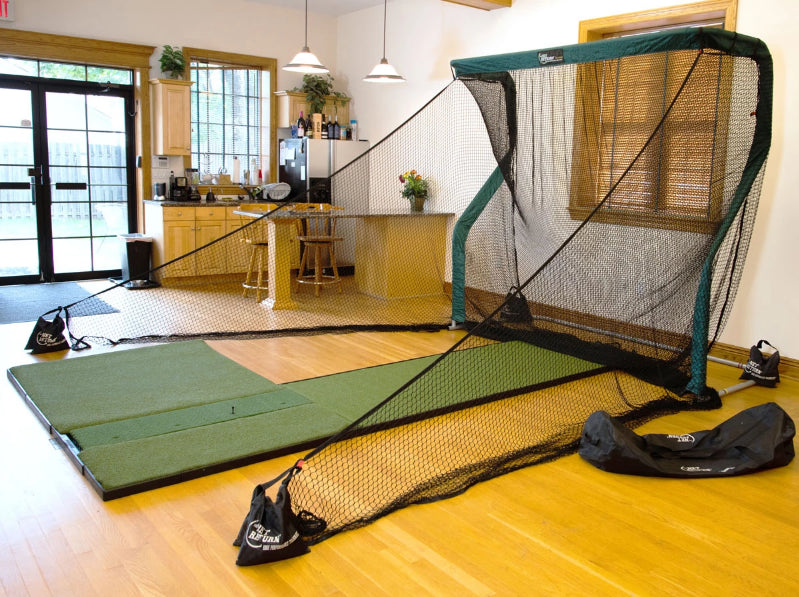 This is mainly a size difference with the Home Series net being the smallest size available. All Net Return nets are identical in material and builds.
These nets come with an impressive 250,000 shot or 3 years gurantee.
A Simulator Series Bay is designed for indoor golf simulation. It is mainly a stationary product.

A Home Or Pro Series Net can be used indoors and outdoors for golf, soccer, football and other sport activities. You can also add a Simulator Kit to it to turn it into a Simulator focused use.
The Net Return products are designed to be modular and easily replaceable. Just send us an email with your original order number and a picture of the part that you want replaced and you will have the option to purchase a replacement for that single piece.
The most important consideration is that your net fits your space. Please see the specifications for each net and choose a net that does not exceed your room's dimensions.
Have question? We have answers.
Creating an ideal entertainment or training environment can be a challenge.
For a complimentary consultation or to resolve any queries you may have, feel free to connect with our Specialist Team.