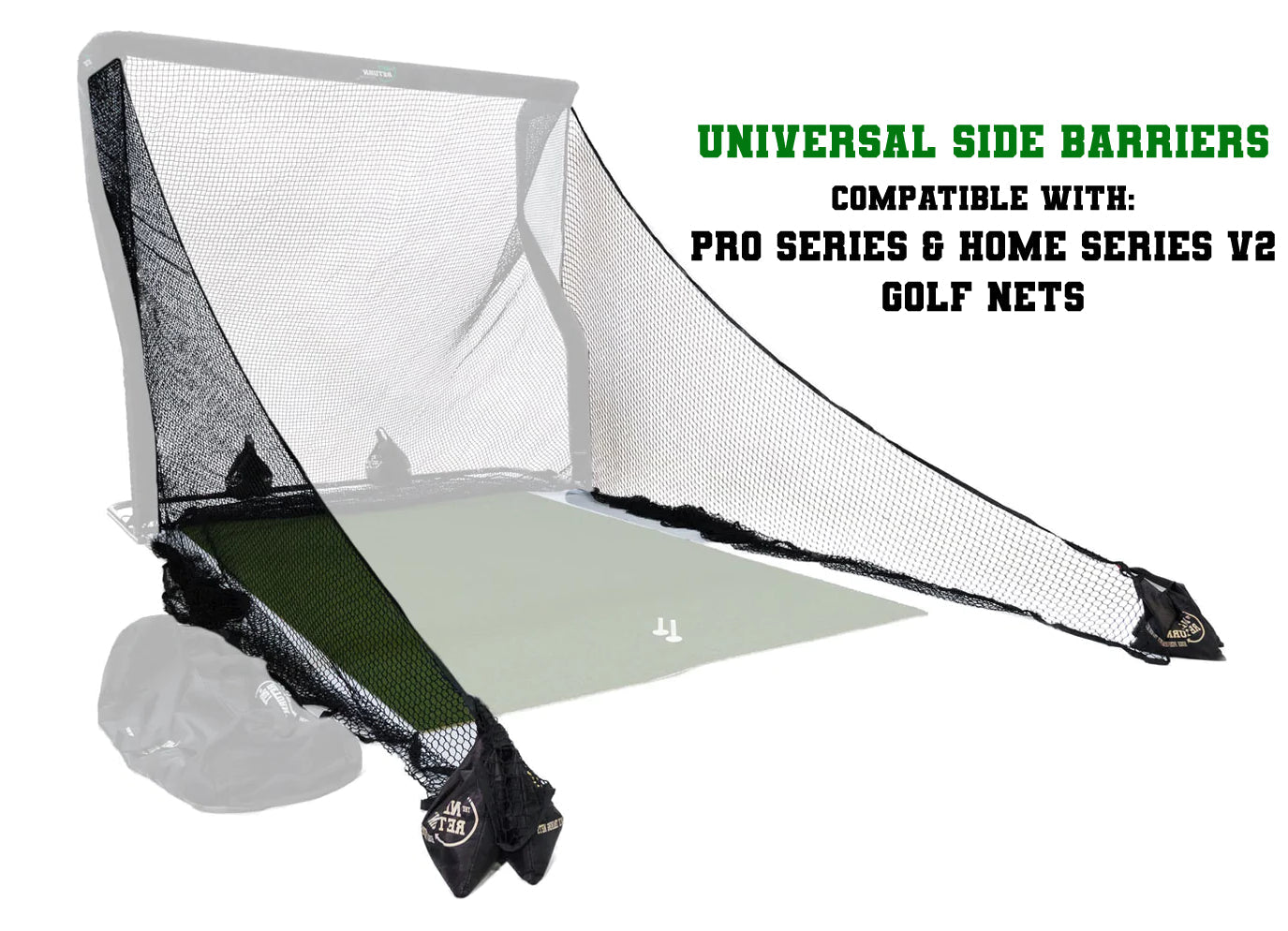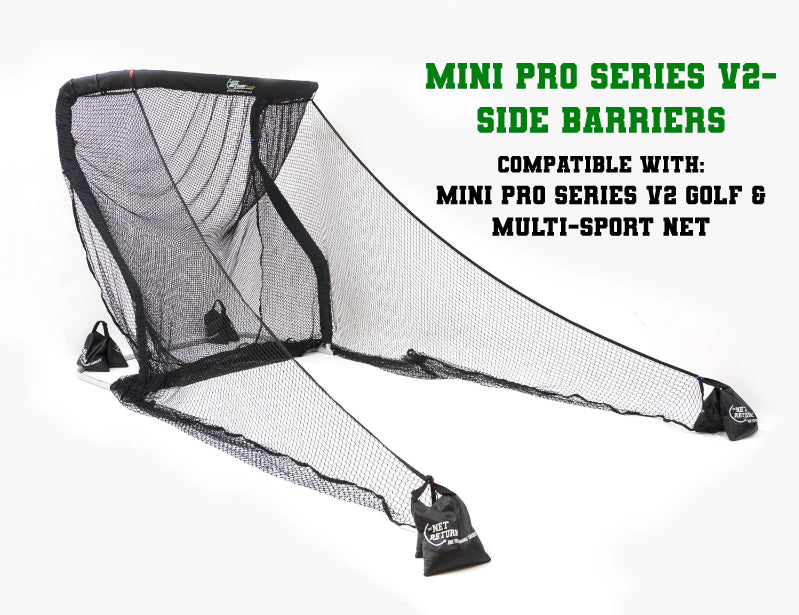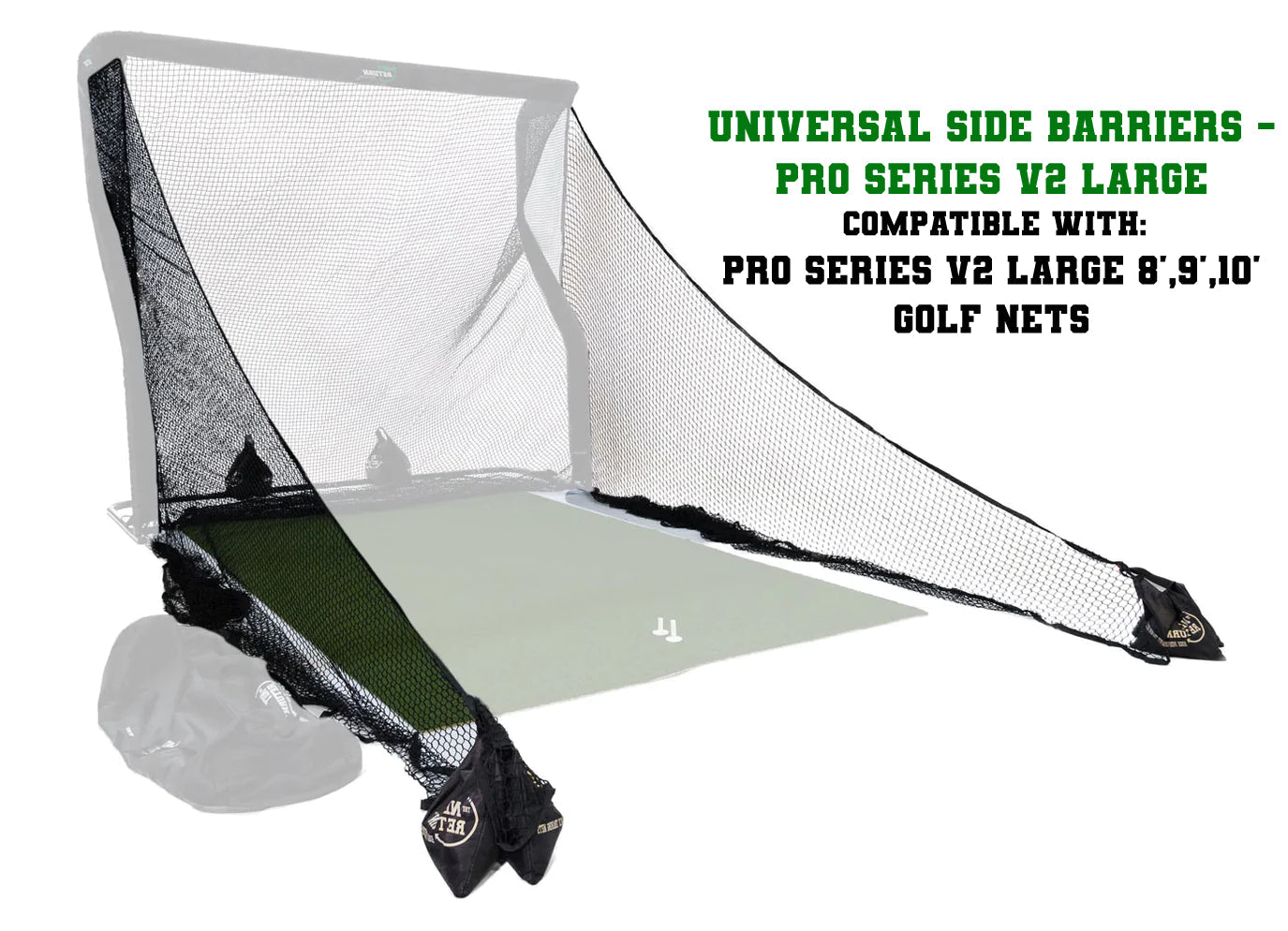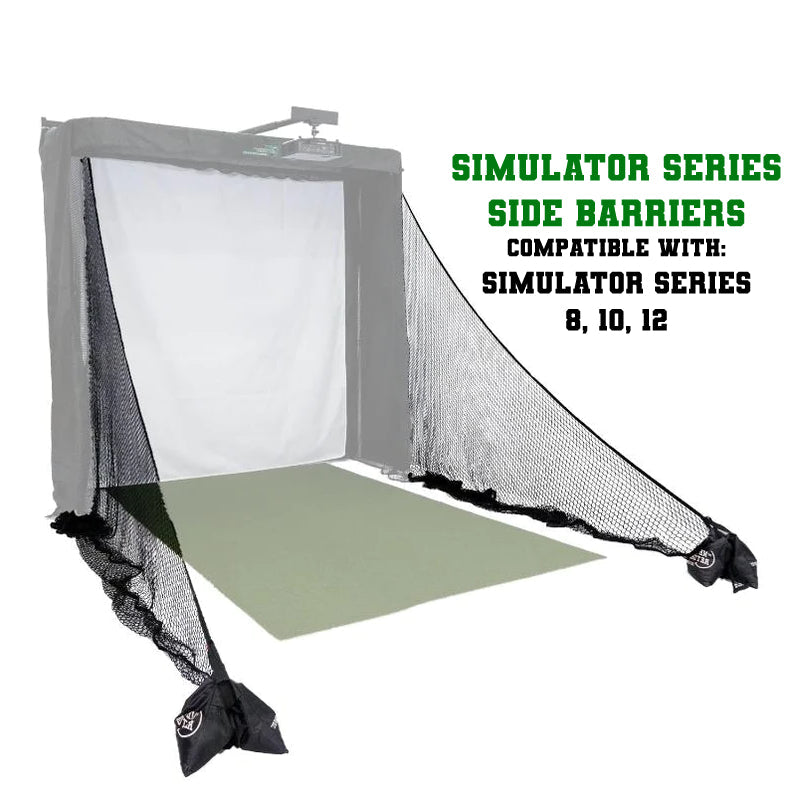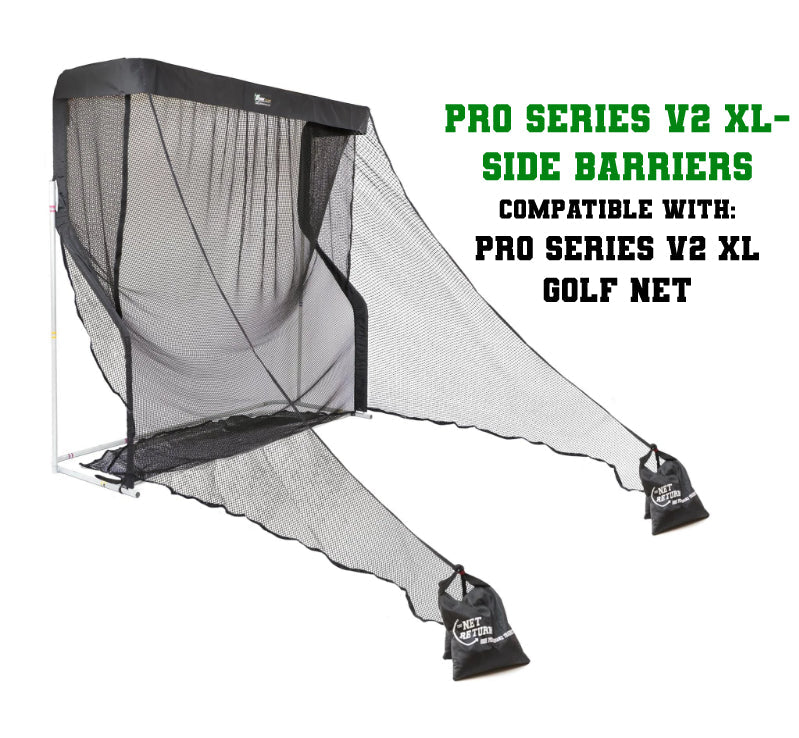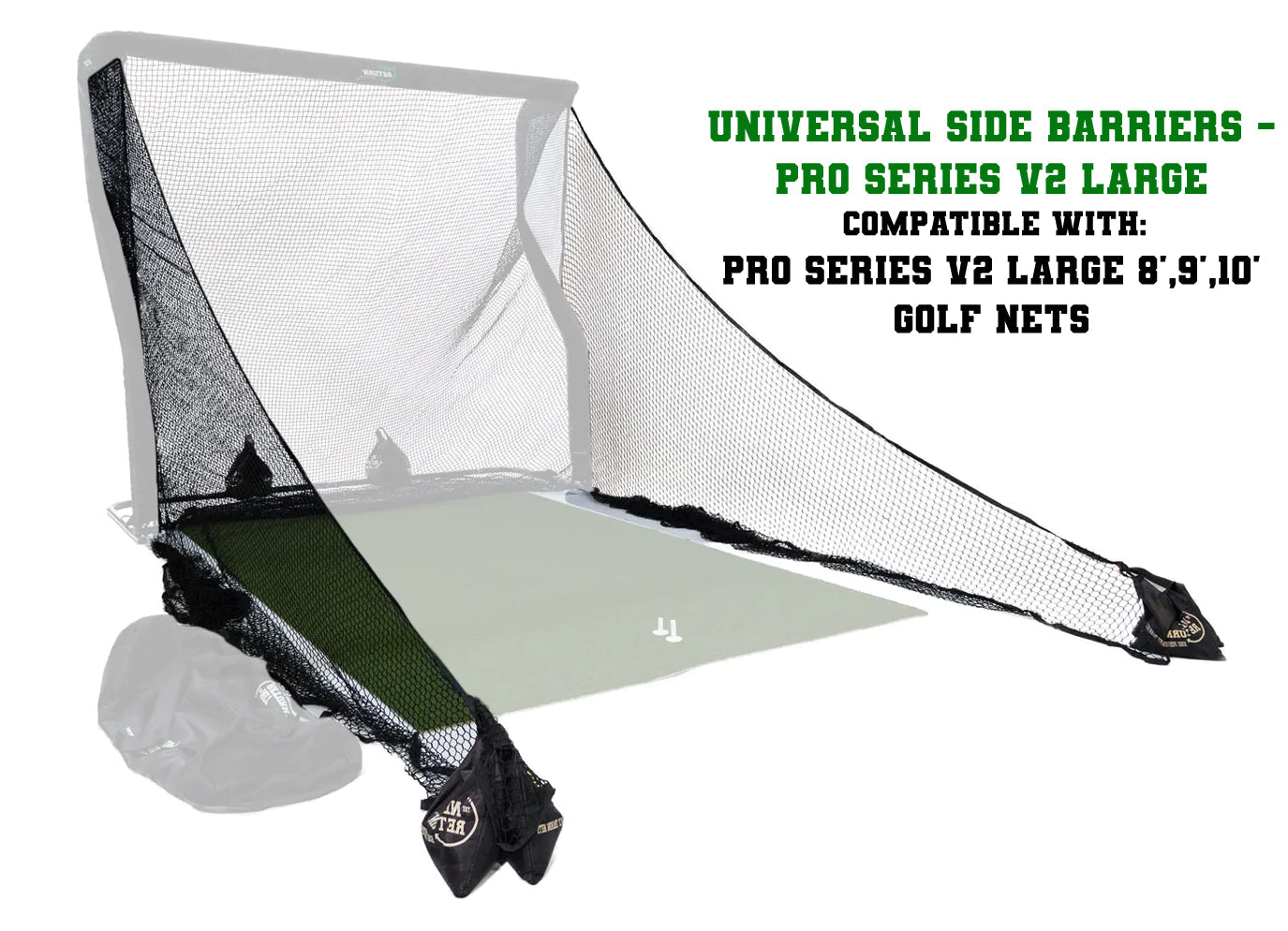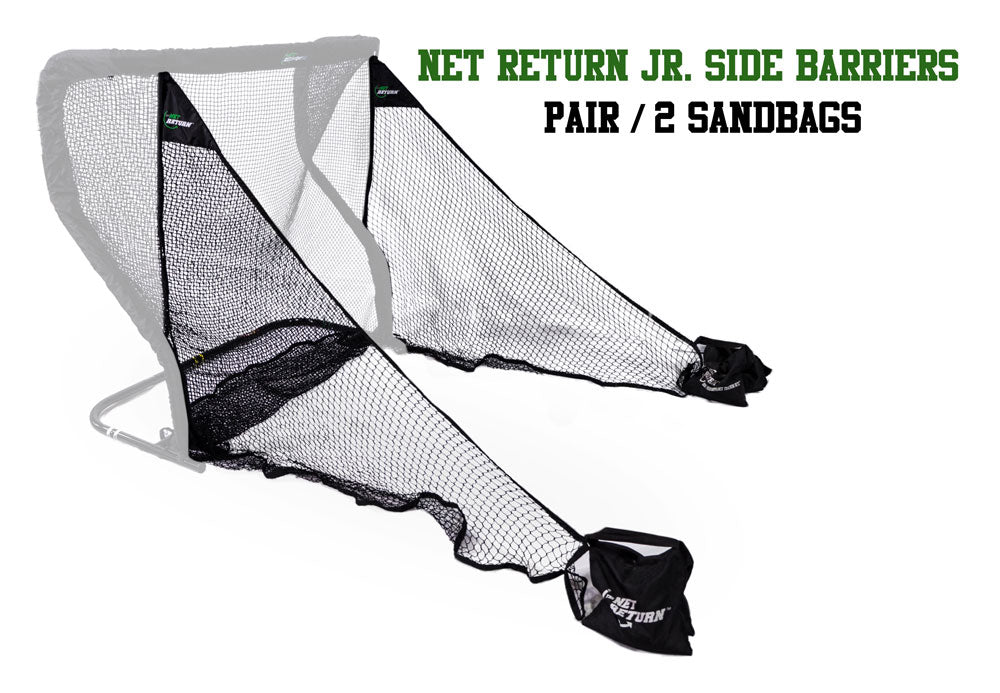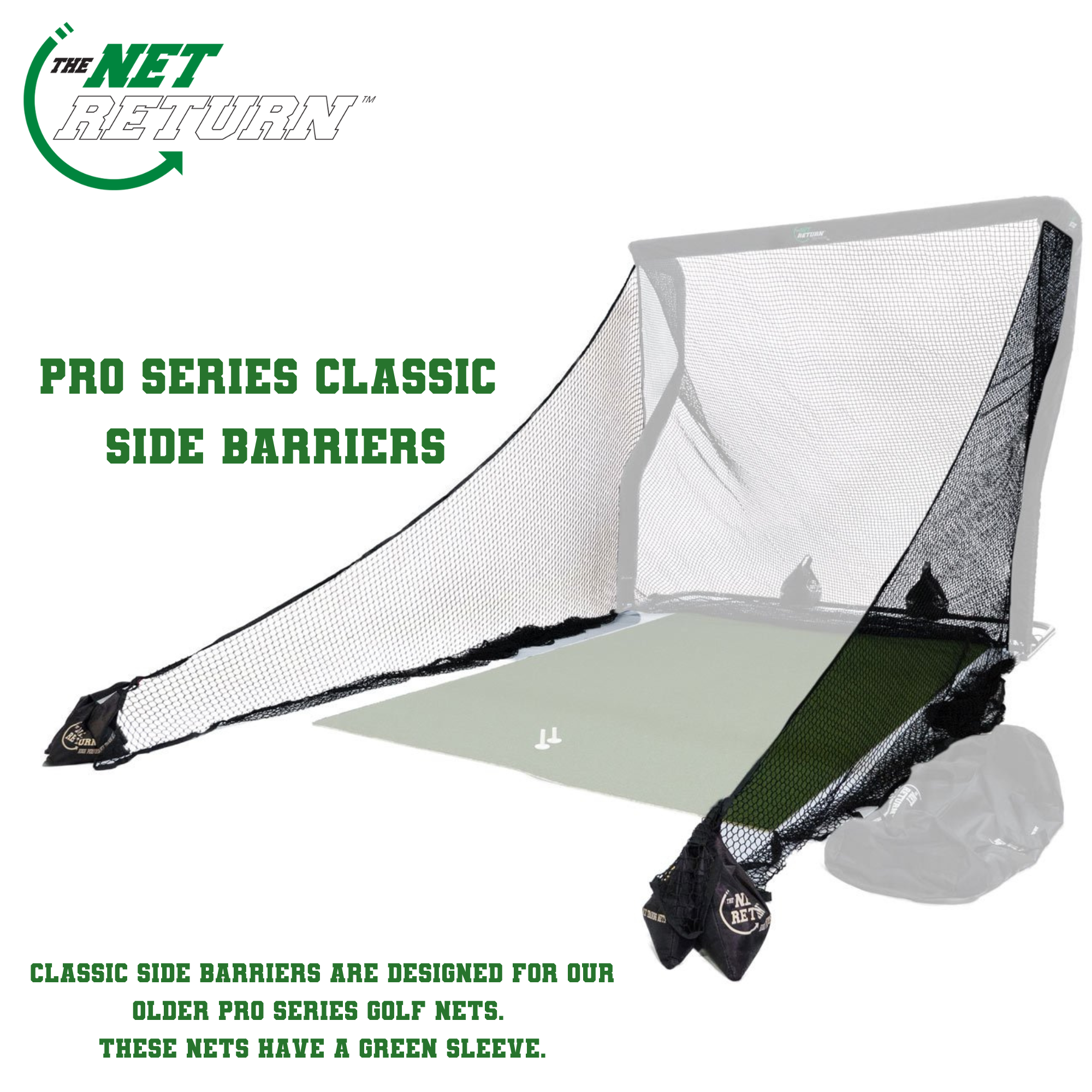 The Net Return Net Side Barriers
ONE TIME PURCHASE
Sale price

$249.00
Regular price

$299.00
(/)
15% OFF W/ CODE: NETRETURN15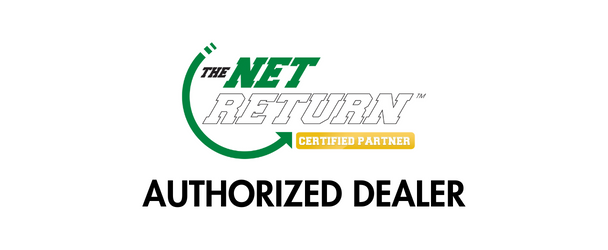 ---
The Net Return Side Barriers are specifically designed for use with The Net Return Golf & Sports Net, ensuring that off-target golf balls stay within the hitting zone. These barriers are a crucial accessory if you're using your net indoors or in areas where errant balls could pose a safety risk. But for seasoned golfers or when using the net outdoors where safety is not a significant concern, the Side Barriers are optional and can be added later if desired.
The Side Barriers are constructed from durable polyester netting, designed for quick set-up in under five minutes using color-coordinated Velcro tabs. Lightweight and portable, each Side Barrier weighs approximately 6 lbs., and they can easily be packed away or transported in The Net Return duffle bag. Standing 7'4" tall and extending to 11' in length, the Side Barriers are sold in pairs (right and left) and offer the flexibility to be set up straight or at wider angles, depending on your needs.
Each set of Side Barriers can be secured using the included sandbags, with one provided for each Barrier. If you're using them outdoors, they can also be extended and anchored using stakes (please note that stakes are not included). With The Net Return Side Barriers, your golfing experience becomes safer and more versatile​.
Note:
The Pro Series V2 JR Side Barriers and the Heavy Duty Single Side Barrier ship with only two sandbags.
Choose options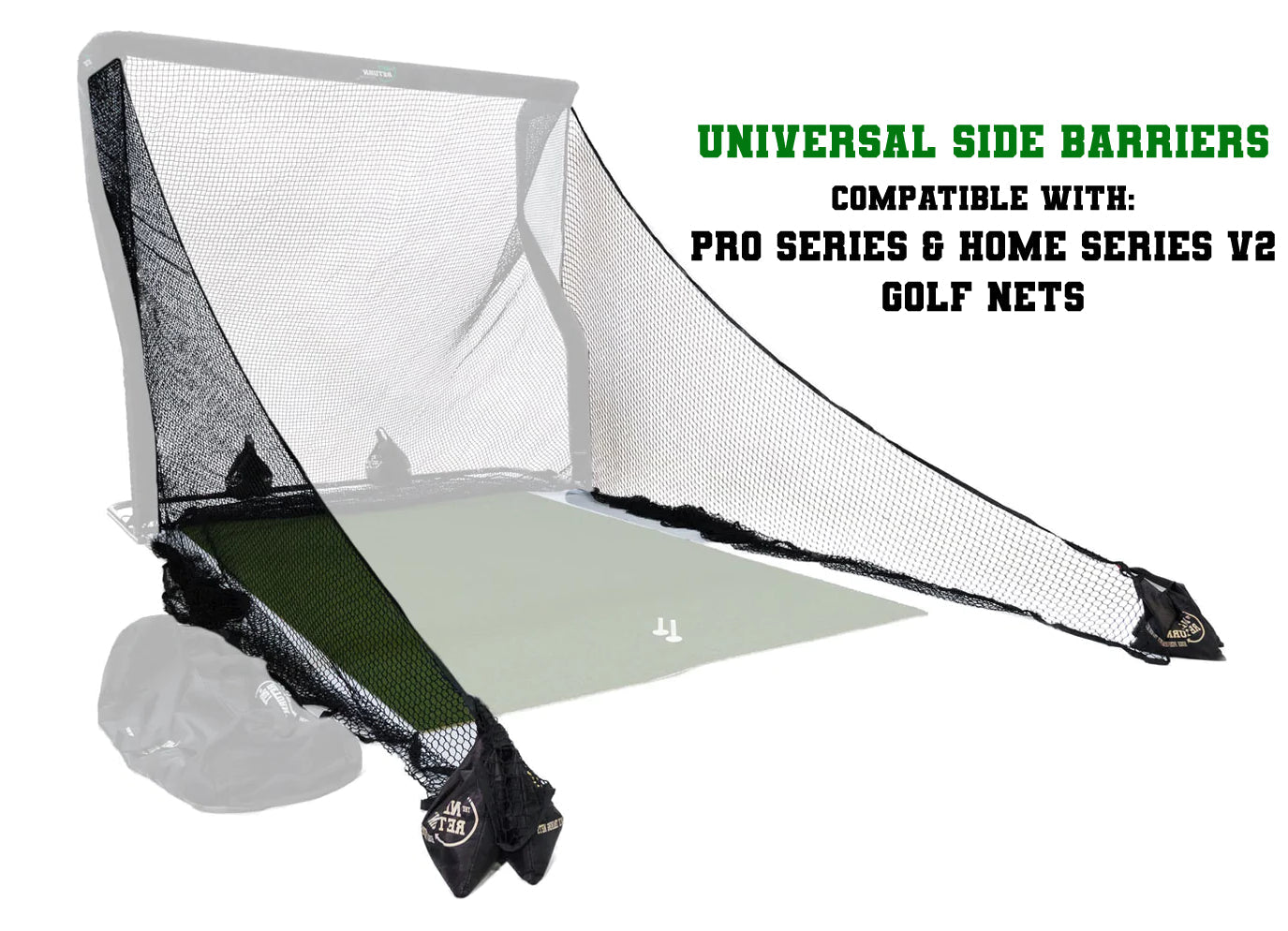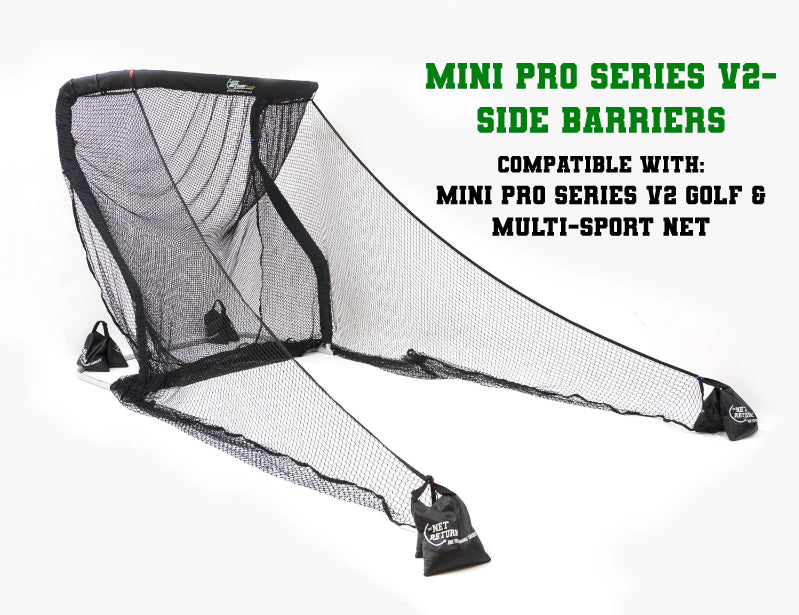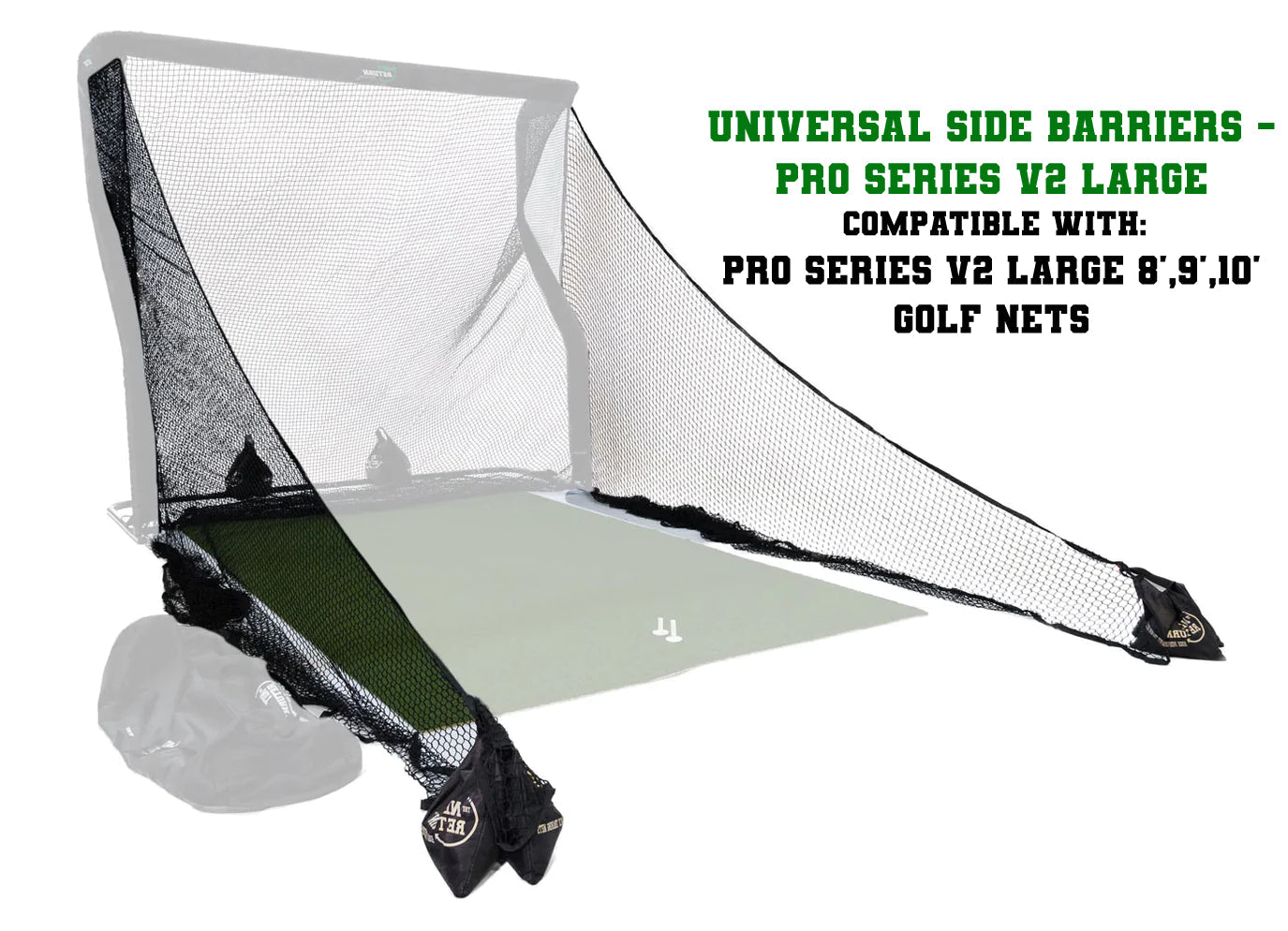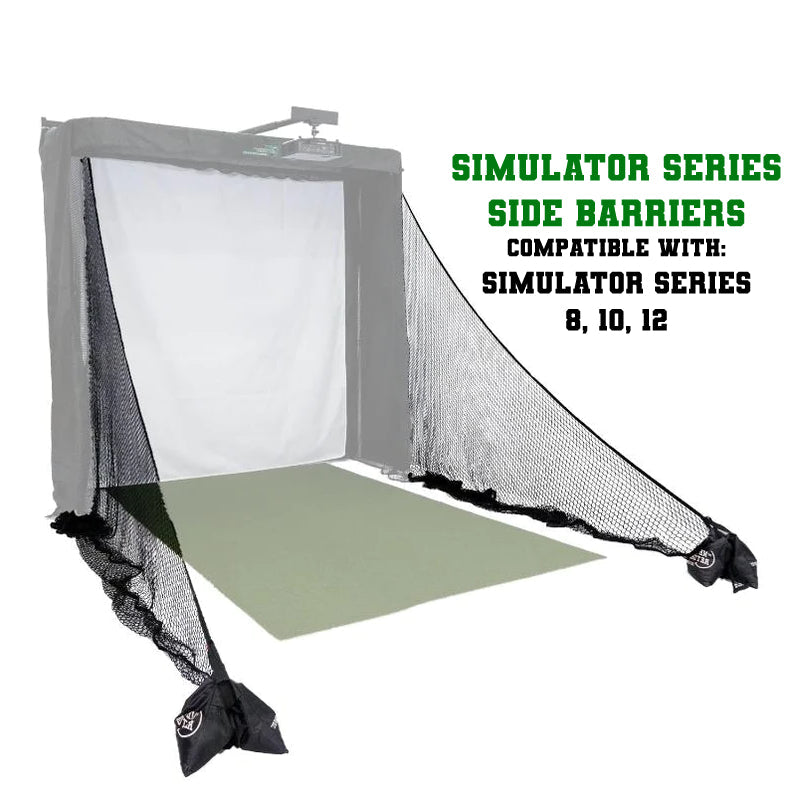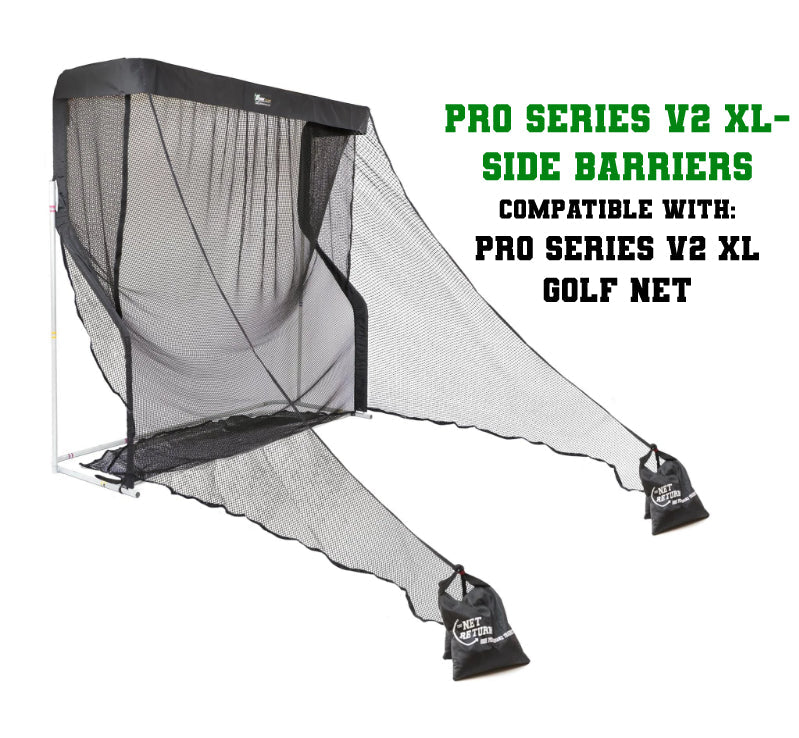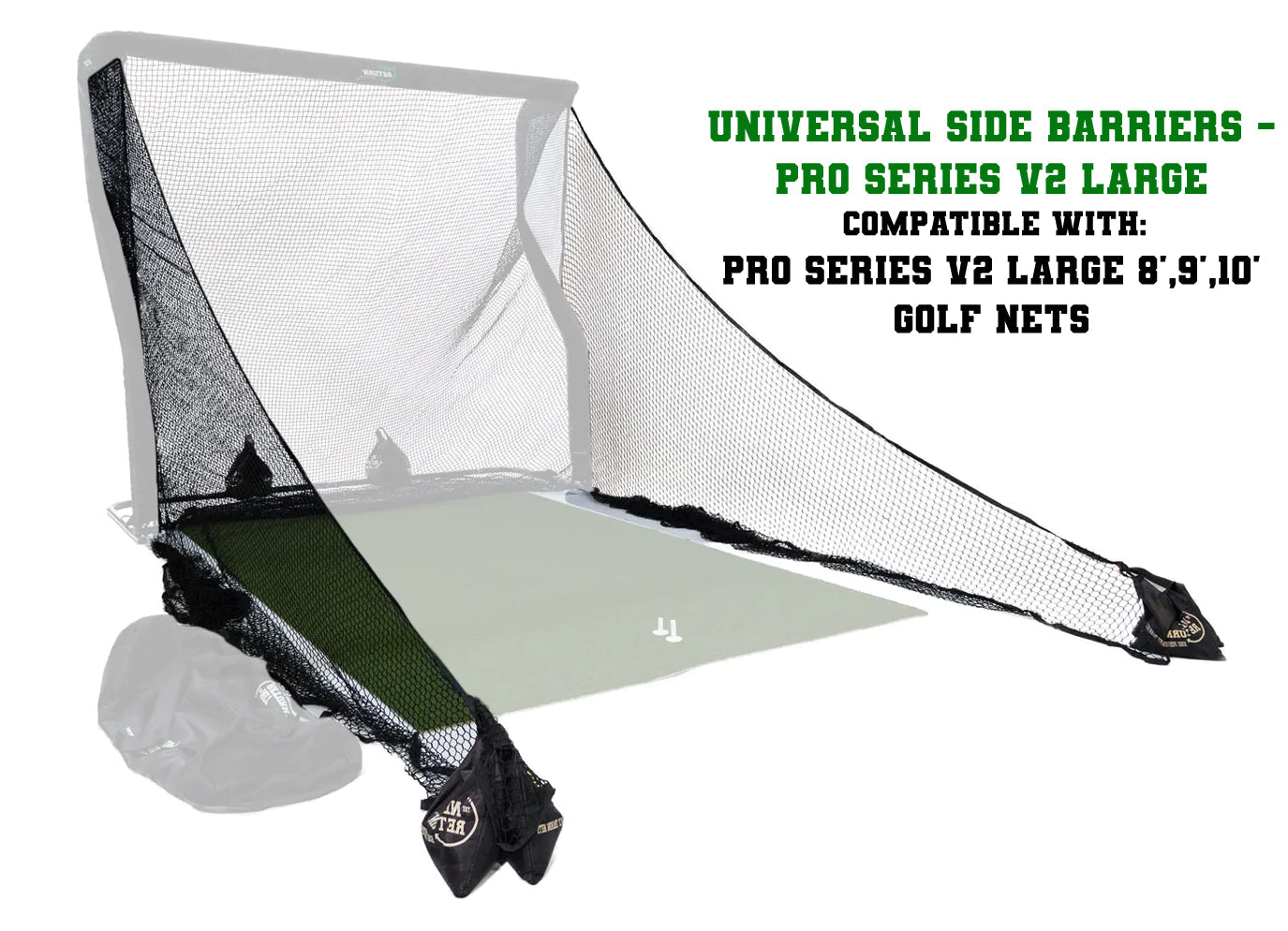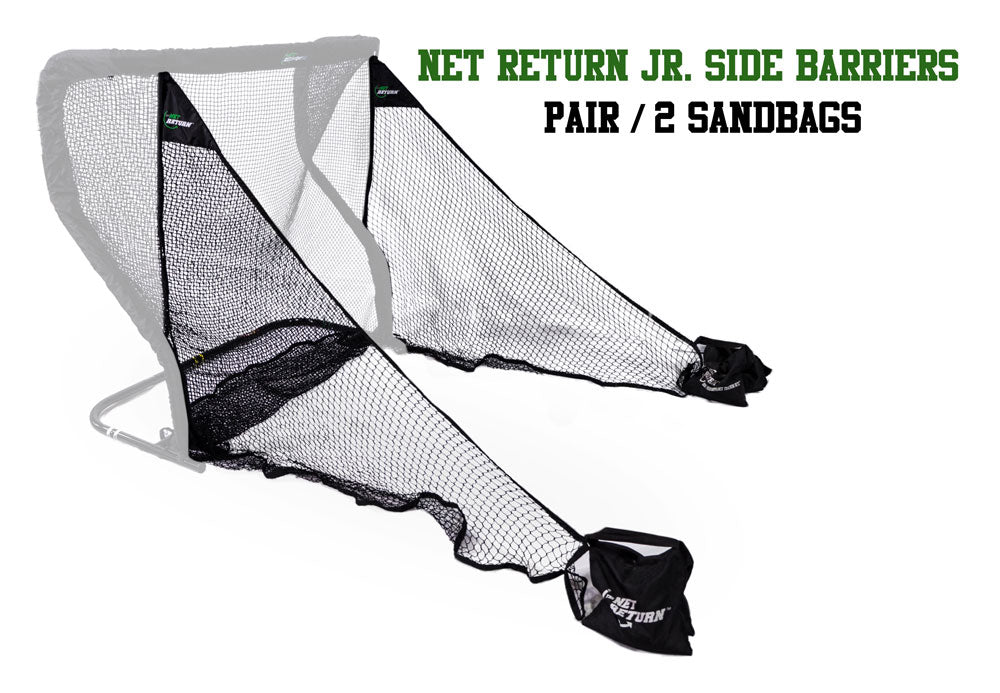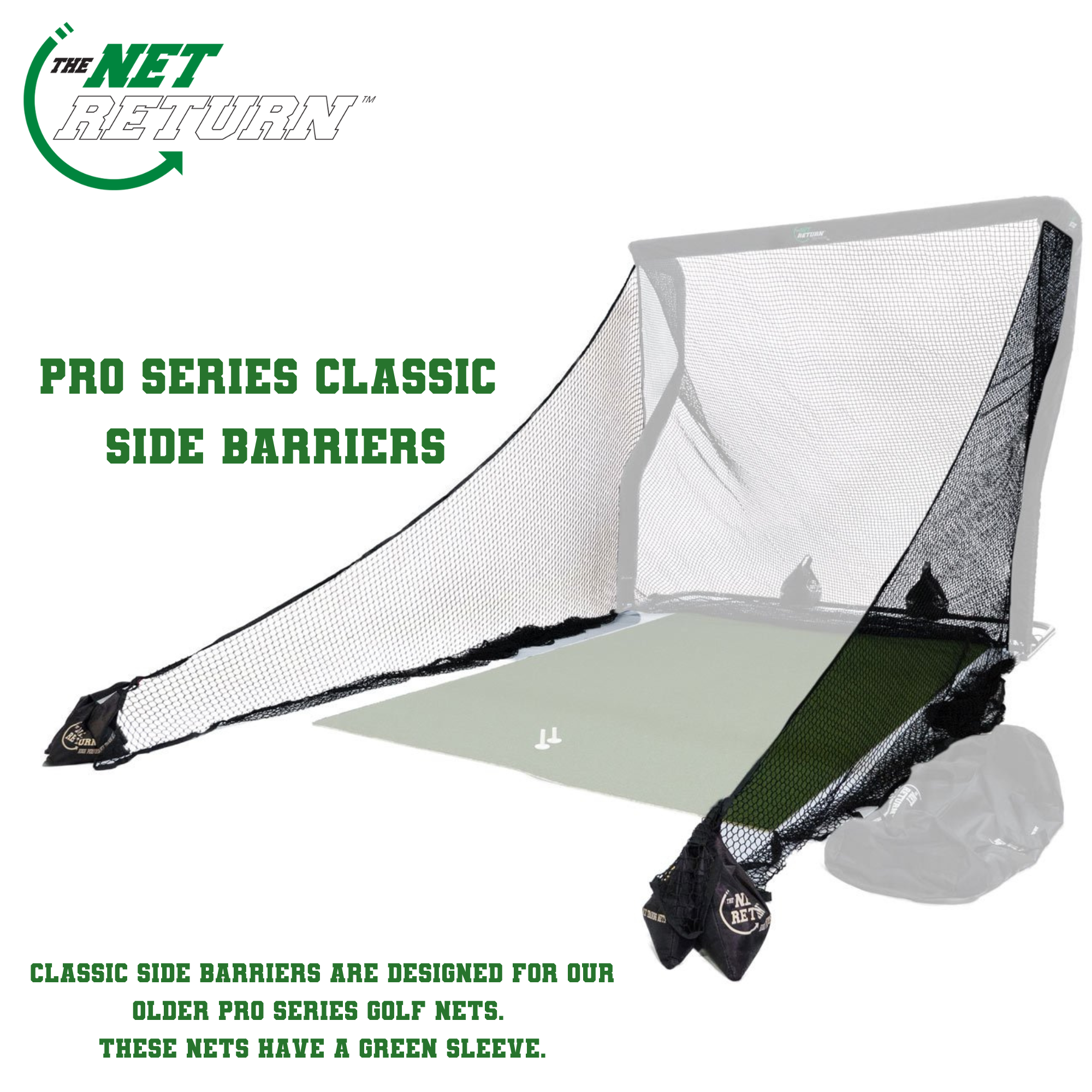 This is mainly a size difference with the Home Series net being the smallest size available. All Net Return nets are identical in material and builds.
These nets come with an impressive 250,000 shot or 3 years gurantee.
A Simulator Series Bay is designed for indoor golf simulation. It is mainly a stationary product.

A Home Or Pro Series Net can be used indoors and outdoors for golf, soccer, football and other sport activities. You can also add a Simulator Kit to it to turn it into a Simulator focused use.
The Net Return products are designed to be modular and easily replaceable. Just send us an email with your original order number and a picture of the part that you want replaced and you will have the option to purchase a replacement for that single piece.
The most important consideration is that your net fits your space. Please see the specifications for each net and choose a net that does not exceed your room's dimensions.
Have question? We have answers.
Creating an ideal entertainment or training environment can be a challenge.
For a complimentary consultation or to resolve any queries you may have, feel free to connect with our Specialist Team.