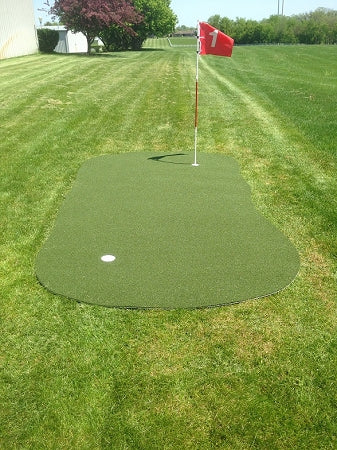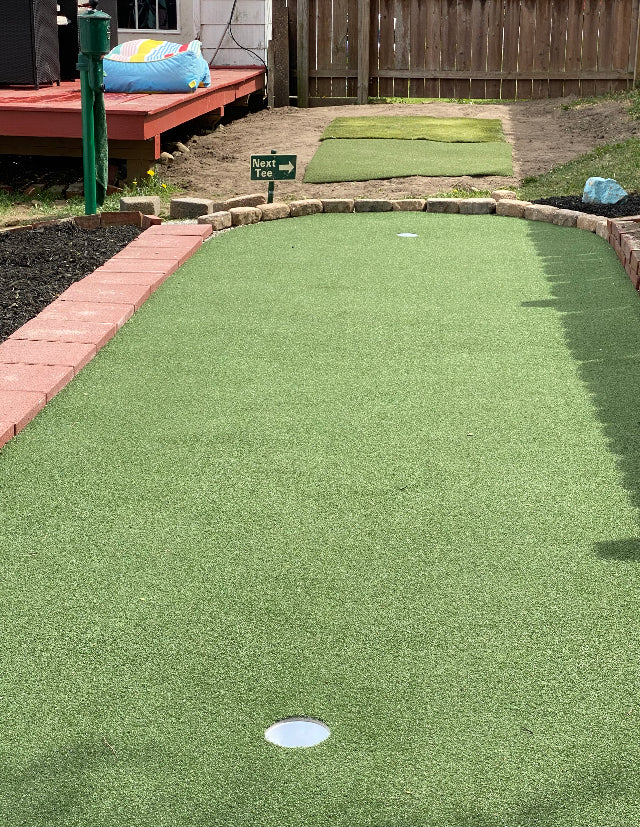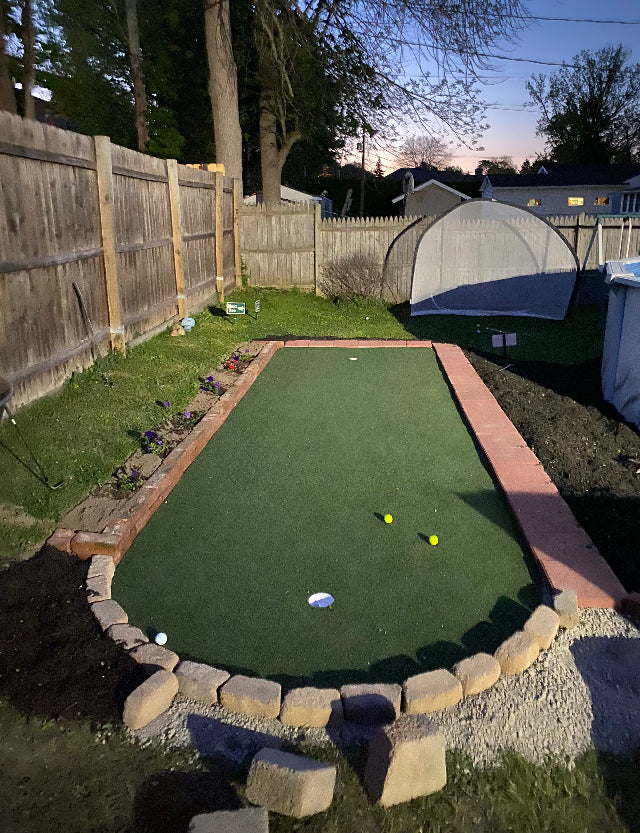 Big Moss Outdoor 6x12 Outdoor Target Putting Green
ONE TIME PURCHASE
Sale price

$729.00
Regular price
(/)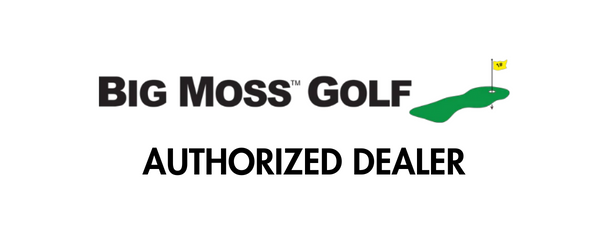 ---
The Outdoor Target & Putting Green (OTPG) is a portable green that can be placed in a backyard or practice area and used for pitching, chipping, and putting. This green is made from a 15 year outdoor surface that we found to be the best on the market in terms of durability and realistic feedback. It has a true-roll like all Big Moss Putting Greens and rolls near 12 on the stimp-meter. The extra thick foam backing will accept spin from pitches and soften landings enabling the ball to stop quickly on the surface. Practicing putting, chipping, and pitching on the OTPG will help you lower your scores, but this green is also durable enough for full wedge shots. It is a perfect fit for any backyard and is made to be left outside year-round. The OTPG is perfect for golfers of all levels and abilities & suitable to be used with or without a full installation. We all would love our own outdoor practice green, but pricing can be excessive for most of us. Big Moss is now offering an affordable & realistic outdoor option. The game of golf is truly played around the green, make the investment to lower your scores today!
This product is designed to be an introductory self install outdoor green. It does not need to be installed to be used as a target green but is easy enough to partially install. See photos and please contact us as necessary.
All greens ship with a backyard flag stick and cup, a small 10" x 18" High Impact Hitting Mat with tee & 2 cup backings.


Installation

1) Lay out the green anywhere you want to practice right out of the box and start putting, chipping, and pitching!
2) Mark out your area with spray paint, cups included. Crop the grass lower in that area and dig out the holes to size and insert your cups. Lay the green back over that area and insert your flag(s)
3) Permanently install the green into your landscape.


Specifications
Weight 78 lbs
Dimensions 72 × 12 × 12 in
Choose options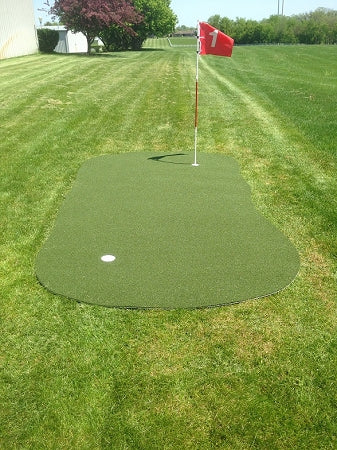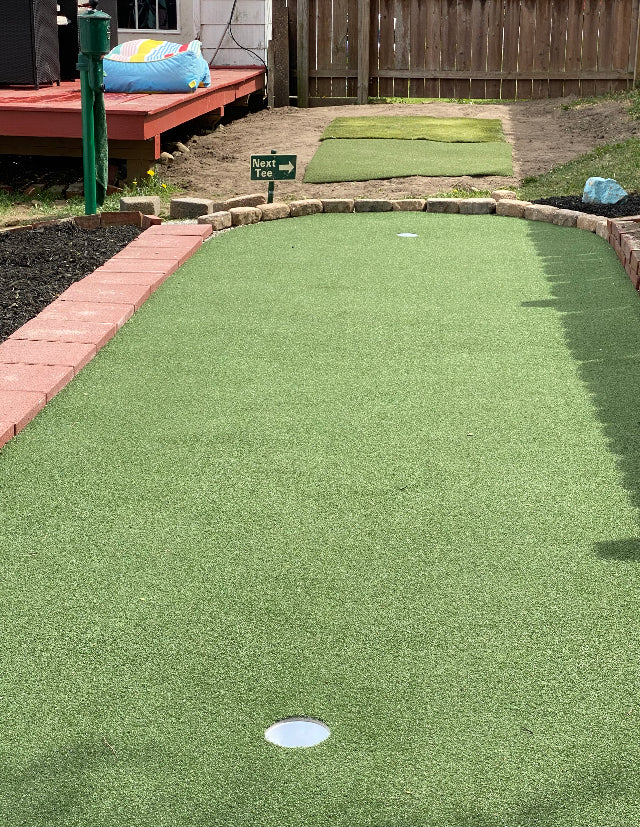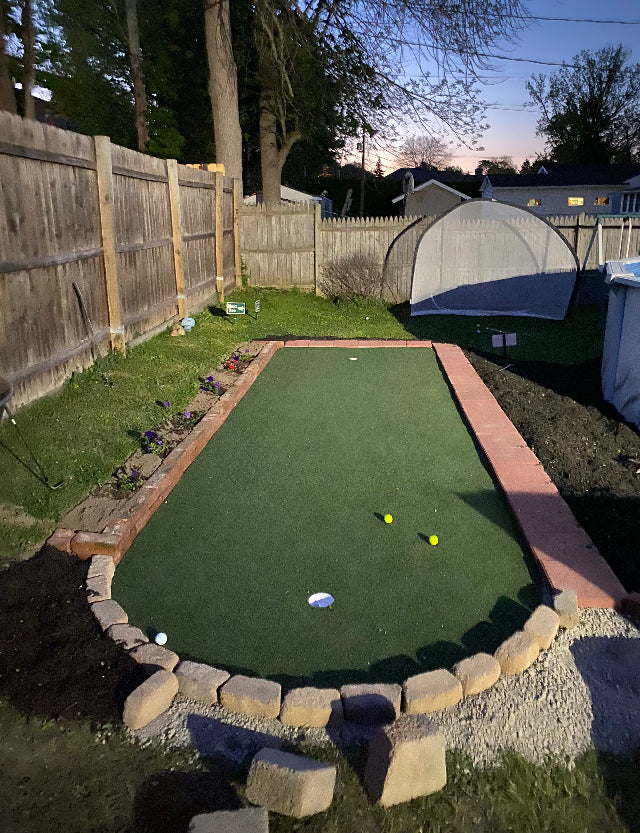 Have question? We have answers.
Creating an ideal entertainment or training environment can be a challenge.
For a complimentary consultation or to resolve any queries you may have, feel free to connect with our Specialist Team.