RS Barcelona RS3 Football Table
ONE TIME PURCHASE
Sale price

$6,160.00
Regular price
(/)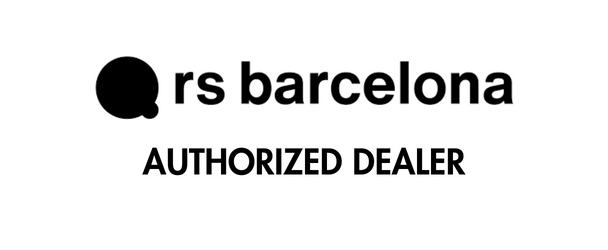 ---
With the RS3 Wood foosball table, a fresh contender enters the arena. Enjoy game time with a hint of organic appeal. An excellent design for those who appreciate that the fusion of two exceptional elements invariably yields impressive outcomes.
The RS3 Wood serves as a stunning reinterpretation of one of our cultural game classics. This metal foosball table, adorned with wooden legs, is crafted from premium materials.
Its design effortlessly melds into any environment and space, and its steel framework, coupled with iroko wood legs, ensures it's a durable, steady, and enduring piece—offering the pinnacle of gameplay to be savored for a lifetime.
The RS3 Wood is versatile, designed for both indoor and outdoor use. Be it in your dining room or game room, or on the terrace or in the garden, it's the perfect fit. Available in several colors (white, black, green, and light grey-inox), each variant comes with standard team kits. However, the customization possibilities of the RS3 Wood are extensive, allowing you to bring your preferred teams to the table.
The slightly concave playing field ensures the ball remains in perpetual motion, lending a more dynamic dimension to the game.
With the ability to choose your lineup (3-3-4 or 2-5-3), the color of the field, whether the players are single or dual-footed, and even their gender and skin color, you can truly make your RS3 Wood a one-of-a-kind piece.
The RS3 Wood is a proud member of the RS Barcelona family, a brand known for inspiring vibrant living. High design value, superior materials, and practical functionality characterize these products, delivering innovative solutions that combine artisanal attention to detail with industrial manufacturing precision.
RS Barcelona's products are more than just items—they're experiences. They offer unforgettable, unique moments and represent a perspective on life that is embodied in one promise: intense living
For 

Residential | Offices | Hospitality

Intense use

Indoor & Outdoor

Customization options

Almost assembled

Manufactured in Spain
Materials
Structure Shot blasted stainless steel lacquered.
Legs Iroko wood.
Field HPL.
Players Cast aluminium.
Handles Wood.
Includes
Ball set 7 units
2 extra players 1 per team
Design & Care
The items we treasure and value, those that add a touch of luxury to our daily lives, equally deserve luxurious upkeep. Our creations are fashioned from top-tier materials, built to endure. While the passage of time is inevitable, their original charm and elegance can be conserved through consistent care, safeguarding them from the environment and time's impact—especially for those pieces relished outdoors.
Take the time to peruse the advice and recommendations meticulously outlined in the User Manual that accompanies each product. You can also access this information by scanning the provided QR code for a digital download.
Dimensions
Measures (LxWxH) 151x128x92 cm / 59.5x51x36 in
Weight 72 kg / 159 lb
Documentation
RS Barcelona RS3 Wood Football Table User Manual
Choose options
Have question? We have answers.
Creating an ideal entertainment or training environment can be a challenge.
For a complimentary consultation or to resolve any queries you may have, feel free to connect with our Specialist Team.