RS Barcelona Diagonal Indoor Pool Table
ONE TIME PURCHASE
Sale price

$15,200.00
Regular price
(/)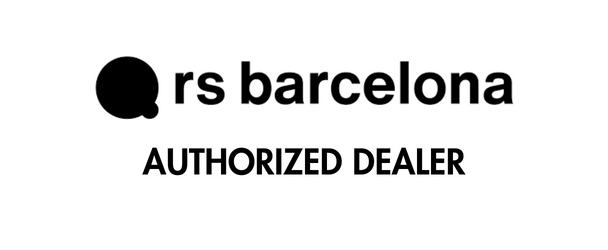 ---
Just as a diagonal line traverses a space from one corner to another, RS Barcelona's designer pool table graces any room with style, sophistication, and an aura of fun. The Diagonal is born from the flawless lines of this sport, and named after one of Barcelona's principal avenues – the very city where it is carefully crafted.
Brought to life in the same city that inspires it, the Diagonal pool table epitomizes the symmetrical lines of the game and the dynamism of Barcelona's primary boulevards. Its design, reflected in its simple yet innovative shapes, confers uniqueness and a timeless aesthetic.
Diagonal strikes a harmonious balance between leisure and design. With its sleek, modern lines and an assortment of superior finishes, it seamlessly integrates into any setting. Whether standing alone or paired with one of RS Barcelona's football tables or ping pong tables, it enhances the pleasure of the game without compromising on style.
Enjoy the game without giving up on the design. 
Materials
Structure: Steel and micro textured powder coated polyester paint.
Cloth: Simonis 860 (90% worsted wool + 10% nylon).
Board: 20-mm-thick compact fibre cement slab.
Legs: Steel and micro textured powder coated polyester paint, combined with iroko, oak or walnut wood.
Cushions: K-66 premium rubber.
Includes
– 16 Aramith Premium balls
– 2 Dufferin club series cues with Canadian maple shaft
– Triangle ball rack
– 12 chalks
– Brush for the cloth
Dimensions
Weight:
8ft American: 529 lb | 240 kg
Packaging:
8ft American:
107.1 x 62.2 x 21.6 in | 22 x 158 x 55 cm
Weight: 705.5 lb | 320 kg
Care & Maintenance
RS Barcelona products are crafted from premium materials, designed to withstand the test of time. However, even the finest materials can show signs of aging, but with the right care, their longevity, allure, and charm can be preserved. As with anything we cherish and wish to safeguard, these products necessitate routine attention and upkeep.
– We strongly recommend that you thoroughly read the instructions and suggestions provided in the User's Manual that comes with every product. These guidelines are also accessible in the Downloads section on this page. – There's no universal rule for how often products need maintenance as it largely depends on their surroundings (indoors or outdoors, sheltered outdoors; near the ocean or a swimming pool; in high humidity or areas with regular rainfall, etc.). Consequently, maintenance frequency should be determined by how the product and its materials respond to their specific environment.
Documentation
RS Barcelona Diagonal Indoor Pool Table User Manual 
RS Barcelona Diagonal Indoor Pool Table Assembly and Care Instructions
RS Barcelona Diagonal Indoor Pool Table Video Assembly Instructions
VIDEO
Choose options
Have question? We have answers.
Creating an ideal entertainment or training environment can be a challenge.
For a complimentary consultation or to resolve any queries you may have, feel free to connect with our Specialist Team.