BOWSIM4D Archery Simulator
ONE TIME PURCHASE
Sale price

$12,250.00
Regular price
(/)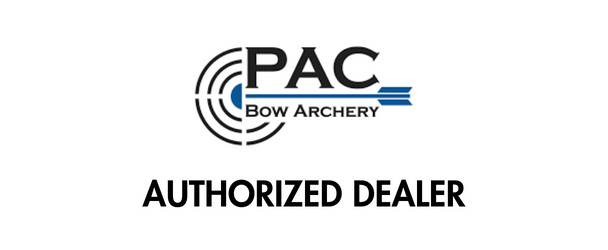 ---
Introducing the Pac Bow Archery BOWSIM4D Archery Simulator, a transformative archery experience that combines cutting-edge technology with the thrill of target practice. With over twenty units installed in the past three years, the BOWSIM4D has been lauded for its unique system that keeps archers coming back for more.
BOWSIM4D is built to last and consistently performs without any downtime or need for recalibration. Its robust build and high-quality parts assure top-notch reliability. The easy setup and simple interface make it accessible for all archery enthusiasts.
The system is flexible and allows shooters to use their own field points. Additionally, its standalone nature ensures smooth functioning without an internet connection, and no arrow read arrows or additional calibration is required. A testament to its efficiency, our customers have reported making back their investment in less than two years, demonstrating the simulator's ability to generate revenue in both commercial and club environments.
With the BOWSIM4D, archers can hone their skills with over 400 scenes featuring moving games and animals from around the world. The simulator is an ideal tool for hunting education, Olympic style training, or simply having fun flinging arrows.
The BOWSIM4D Archery Simulator is a perfect addition to any pro shop or action game center, seeking to enhance customer experience and generate additional revenue. For those building the ultimate mancave, it provides a unique element of entertainment for family and friends.
Experience the next generation of archery with the BOWSIM4D simulator. It's more than a product – it's a game-changer, an excellent revenue generator, and a remarkable tool for both hunting and Olympic style training. This is your chance to revolutionize your archery experience – join the BOWSIM4D revolution today.
Customer Reviews
We have been very pleased with our BowSim 4D system.  It has worked 18 months without any downtime or recalibration! We can't believe more shops haven't install a Bowsims. Easily configurable for our leagues for example;  Zombie Day.  Fred Bear Day.  Dino Day.  Etc.  It's been fun setting this up!                                         
 - Keith Rosenthal - Lacrosse Archery, Onalaska, WI. 
 ___
"We've had it over 2 years and everyone loves it. What a Great unit. Doesn't Breakdown. Money well spent.             
- Tony Romagara,  Alvarado, Texas.
___
"We've made our money back in less than 2 years and we're a sportsman's club. Doesn't breakdown. Fantastic!  Everyone Love it! 
- Nick Mitchell  Nanticoke Sportsman's Club  Seaport, DE
Current BOWSIM4D Users
Fort Grard Guns & Archery, Weatherford, TX

Unstoppable Action Games, Beaverton, Mi

Lacrosse Archery, Onalaska, WI

Alvarado Archery, Alvarado, TX

Nanticoke Sportsman's Club, Seaford, DE

Laramie County Shooting Sports, Cheyenne, WY

Plumcreek Archery, Dyersville, IA

Triple Threat, Bakersfield, CA

Jesse Fiske, LLC, Waterford, PA

Cutting Edge Archery, Elkard, IA

Dakota Wings Mancave, Brookings SD

Valley Powder, Rockvalley, IA

Mystical Flight, Lincoln, NE

Homer, AK Mancave

Cass Archery, Ekart, MI

Insideout Archery, Pinegrove WV

Body & Soul Community Center, Mcveytown, PA

Texas Archery Academy

Griffin & Howe, Andover, NJ

Mancave, Ponte Vedra Beach FL

Mancave, Watford City, ND

Flagstix, Oskaloosa, IA

       
What's In The Box
BOWSIM4D computer unit equipped with over 400 dynamic scenes
State-of-the-art BowSim 4D Sensor
Wireless keyboard and mouse for easy navigation
USB extension for long-range shooting
Wireless foot switch
4D Target Wall with a 2-year warranty
Free monthly updates for seamless evolution of the experience
Package Variations
Standard Bowsim4D Package Includes 
Bowsim4D Unit
5000 Lumen Projector  ( Panasonic PT-VW540U LCD or Equivalent) 
Standard Target Wall 6.5'H x 10'W x 10" Depth
Standard Bowsim4D Package Includes 
Bowsim4D Unit
5000 Lumen Projector  ( Panasonic PT-VW540U LCD or Equivalent) 
Standard Target Wall 8.3'H x 13'W x 10" Depth
Premium Bowsim4D Package Includes
Bowsim4D Unit
5000 Lumen Projector  ( Panasonic PT-VW540U LCD or Equivalent) 
Premium Target Wall 8'H x 14'W x 16" Depth
VIDEO
Choose options
Have question? We have answers.
Creating an ideal entertainment or training environment can be a challenge.
For a complimentary consultation or to resolve any queries you may have, feel free to connect with our Specialist Team.