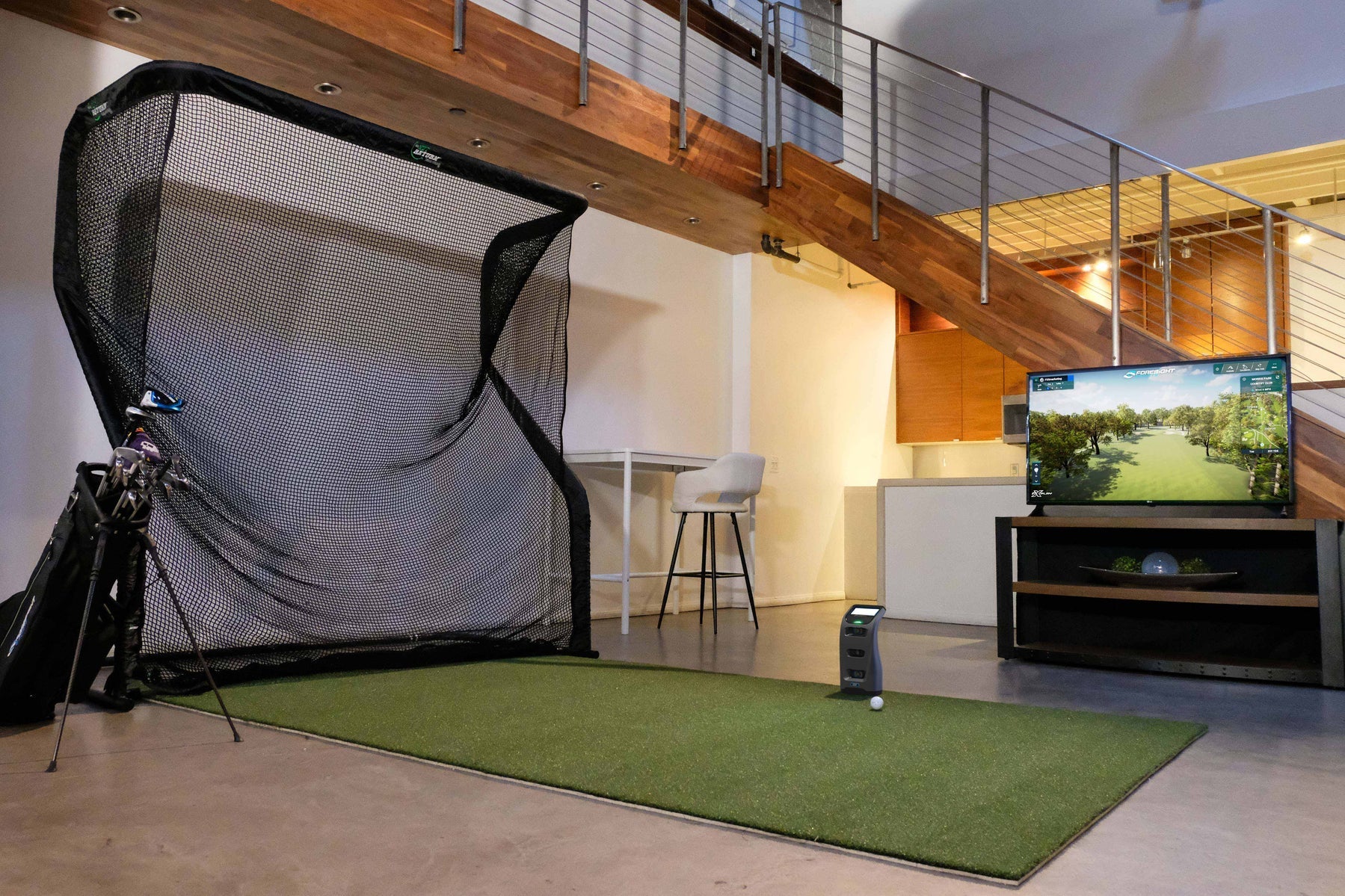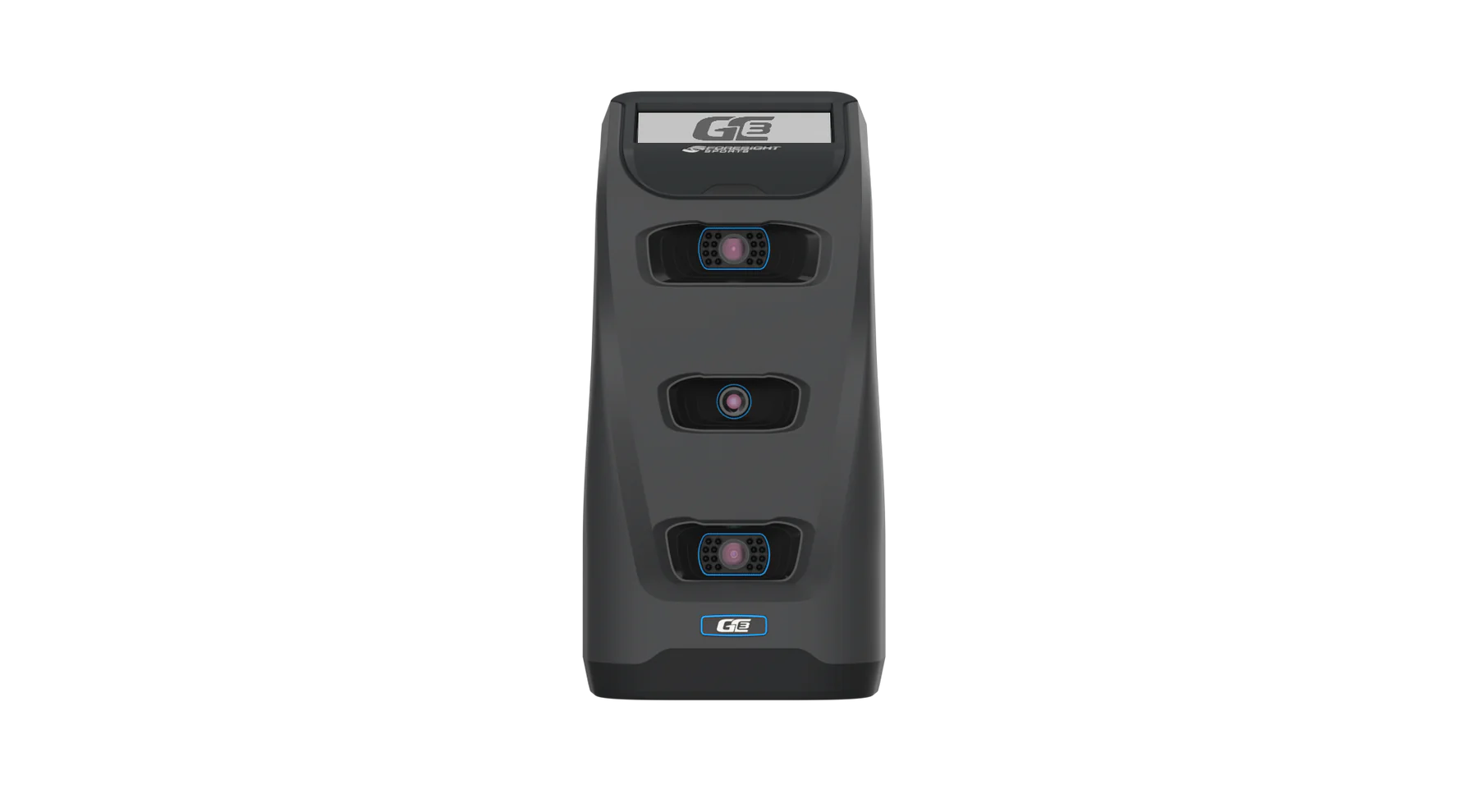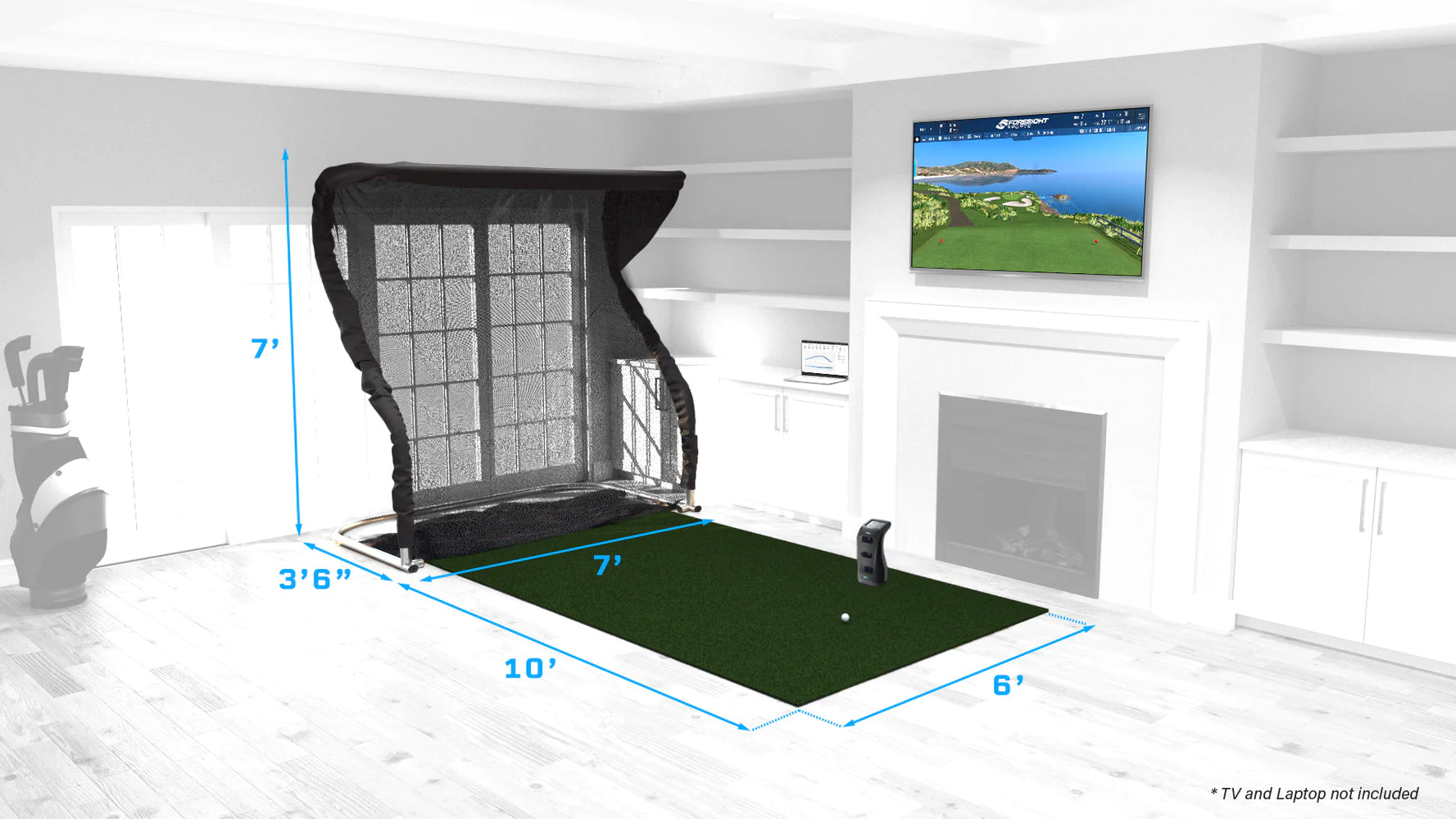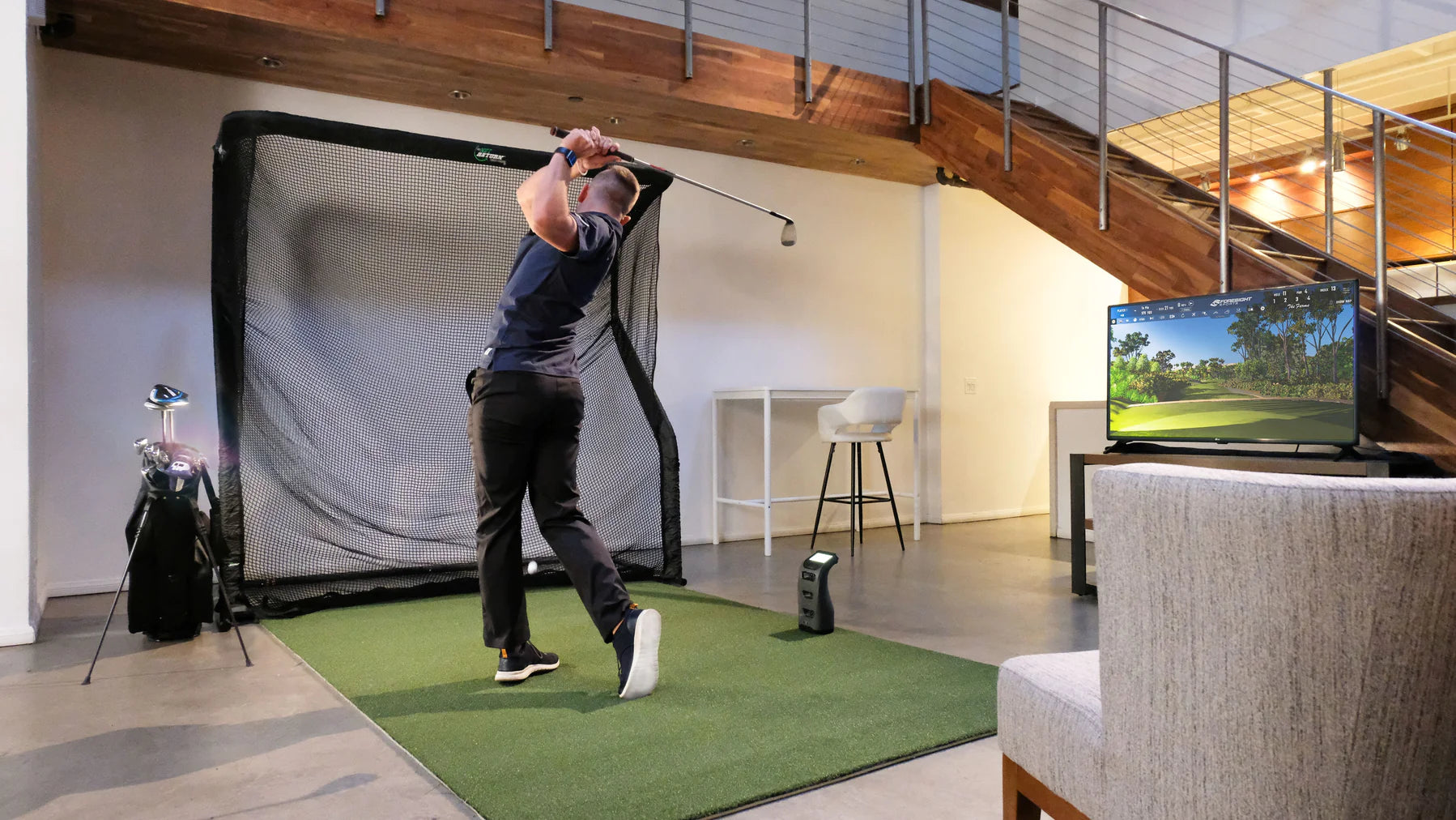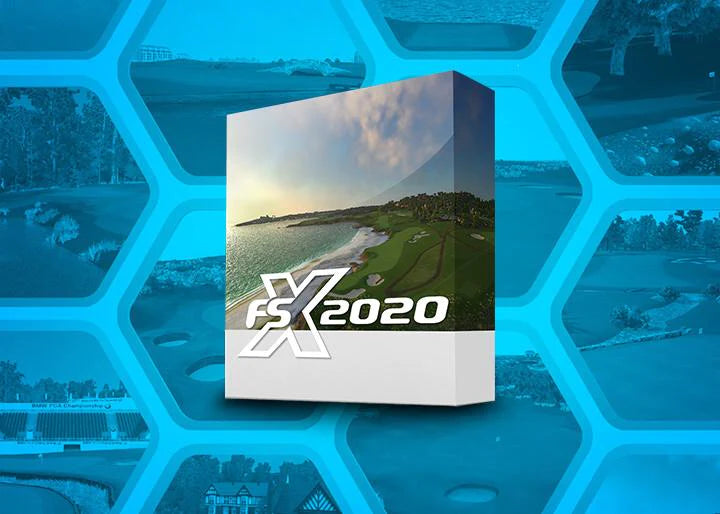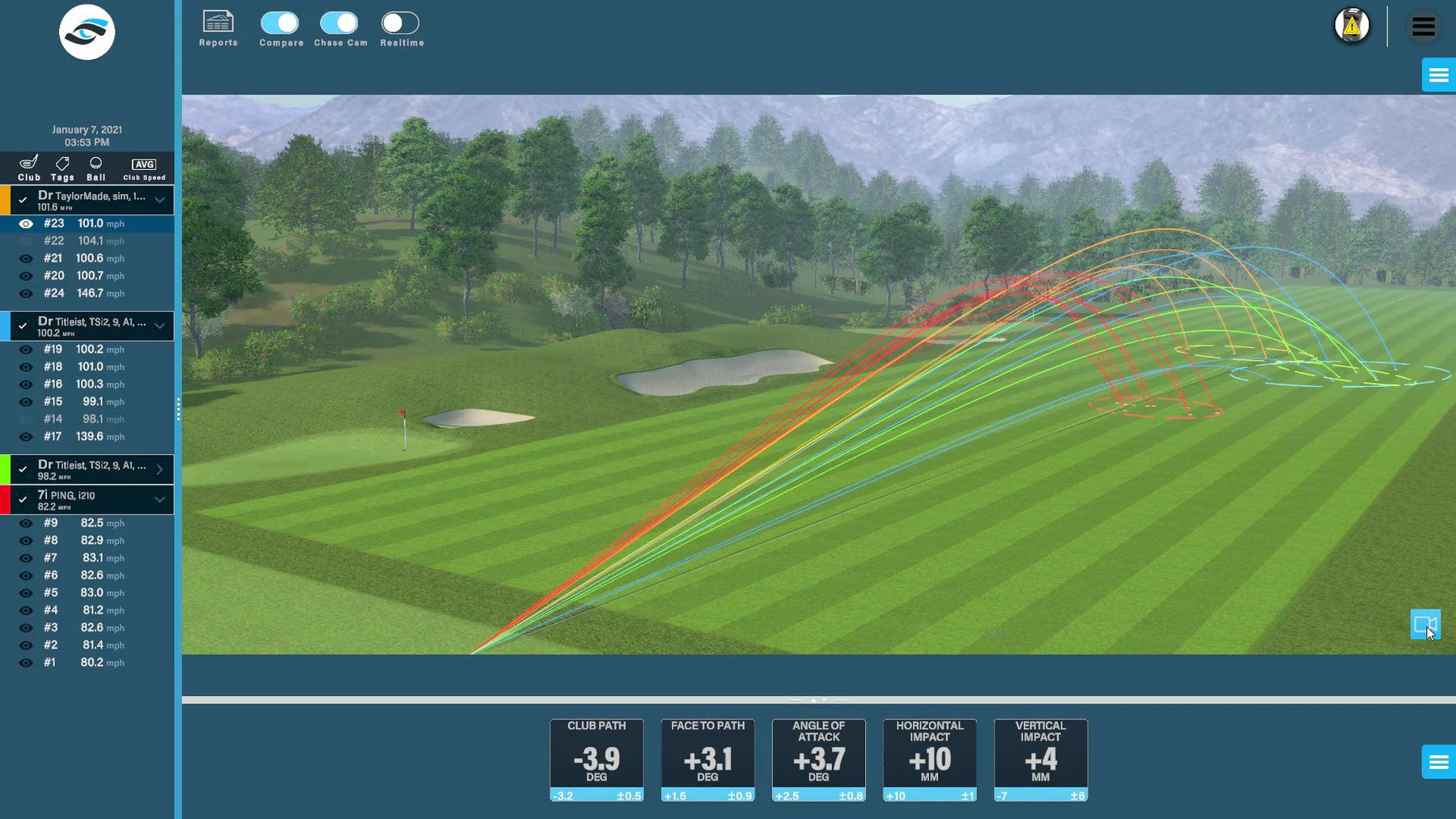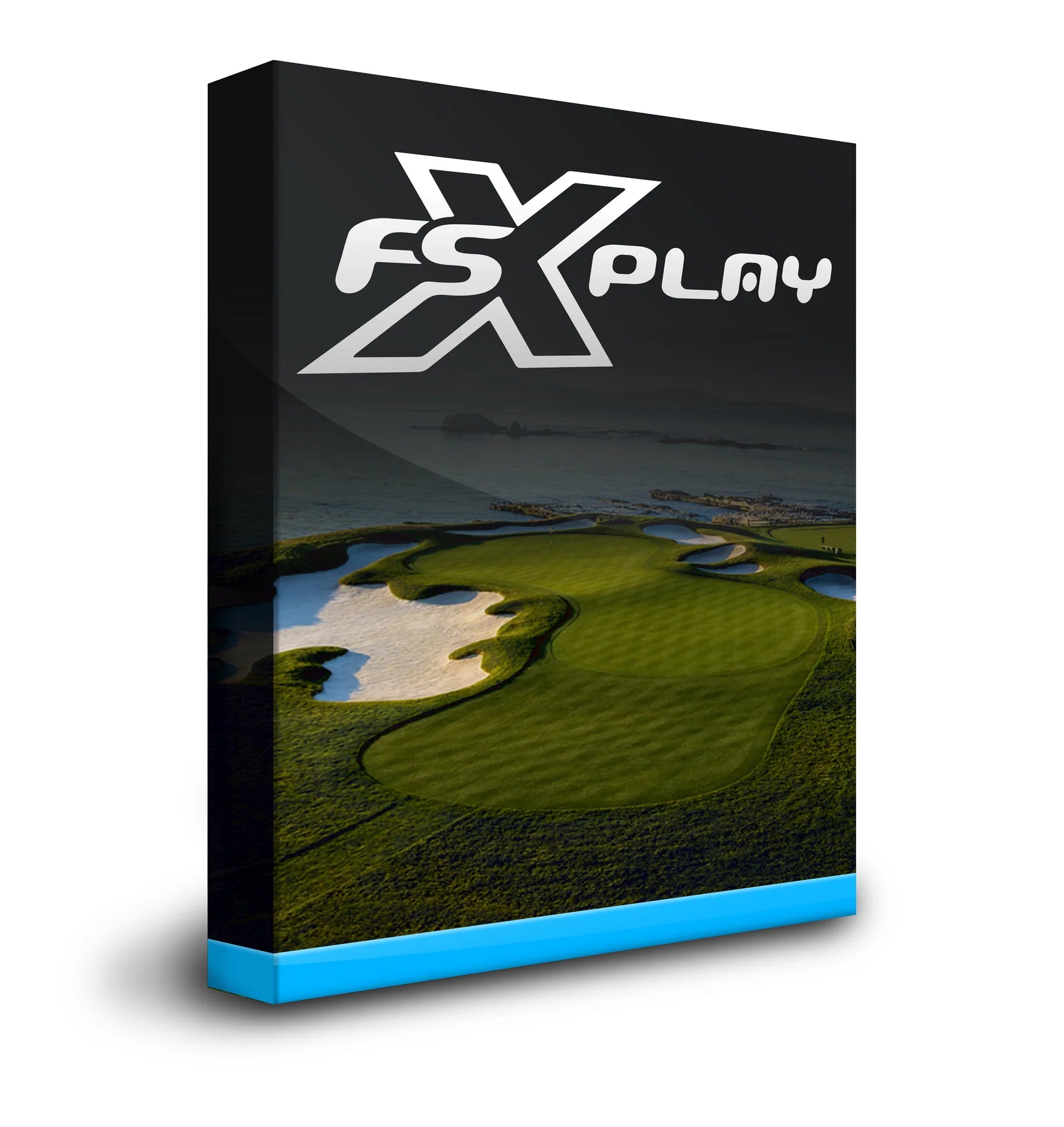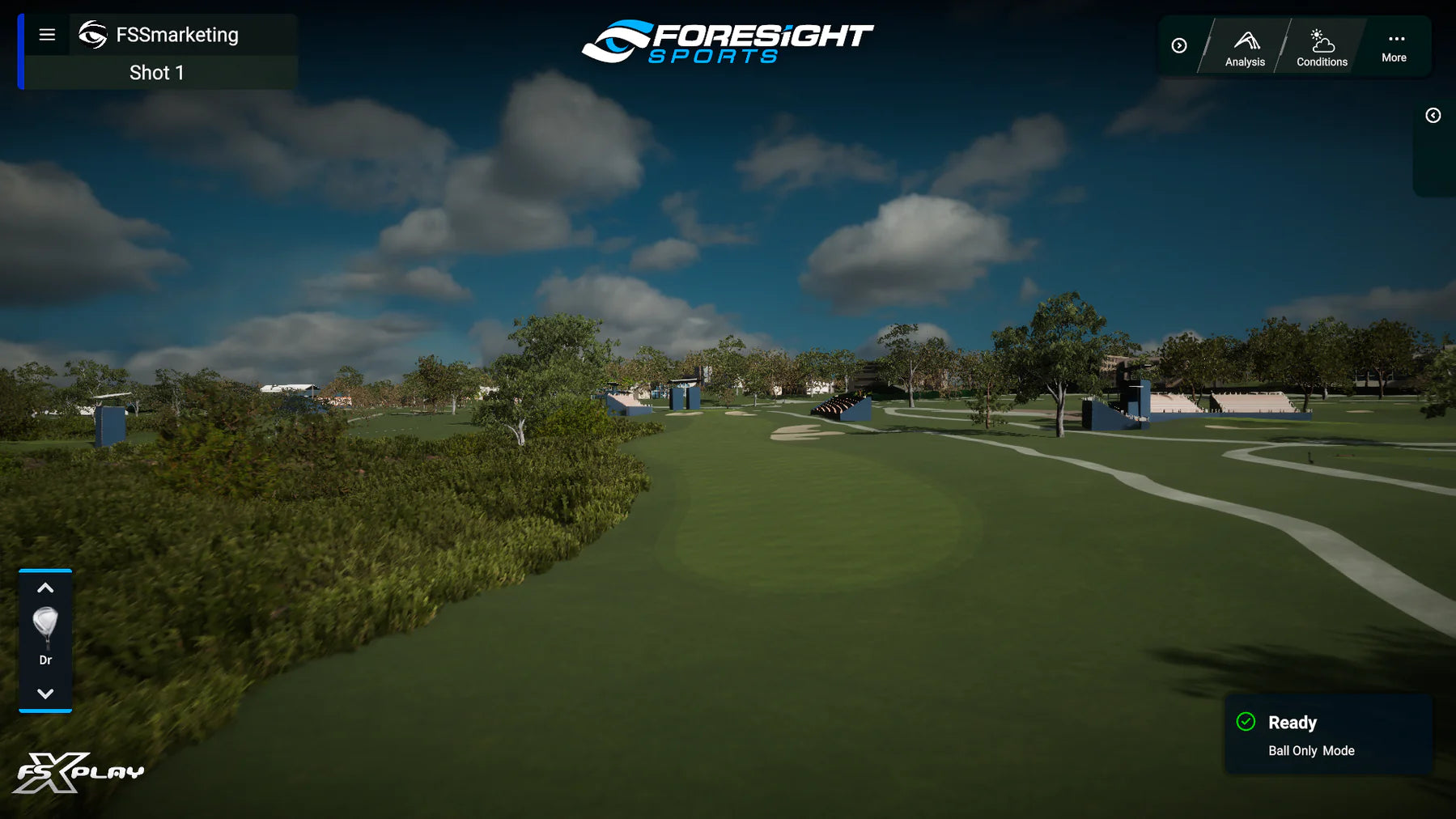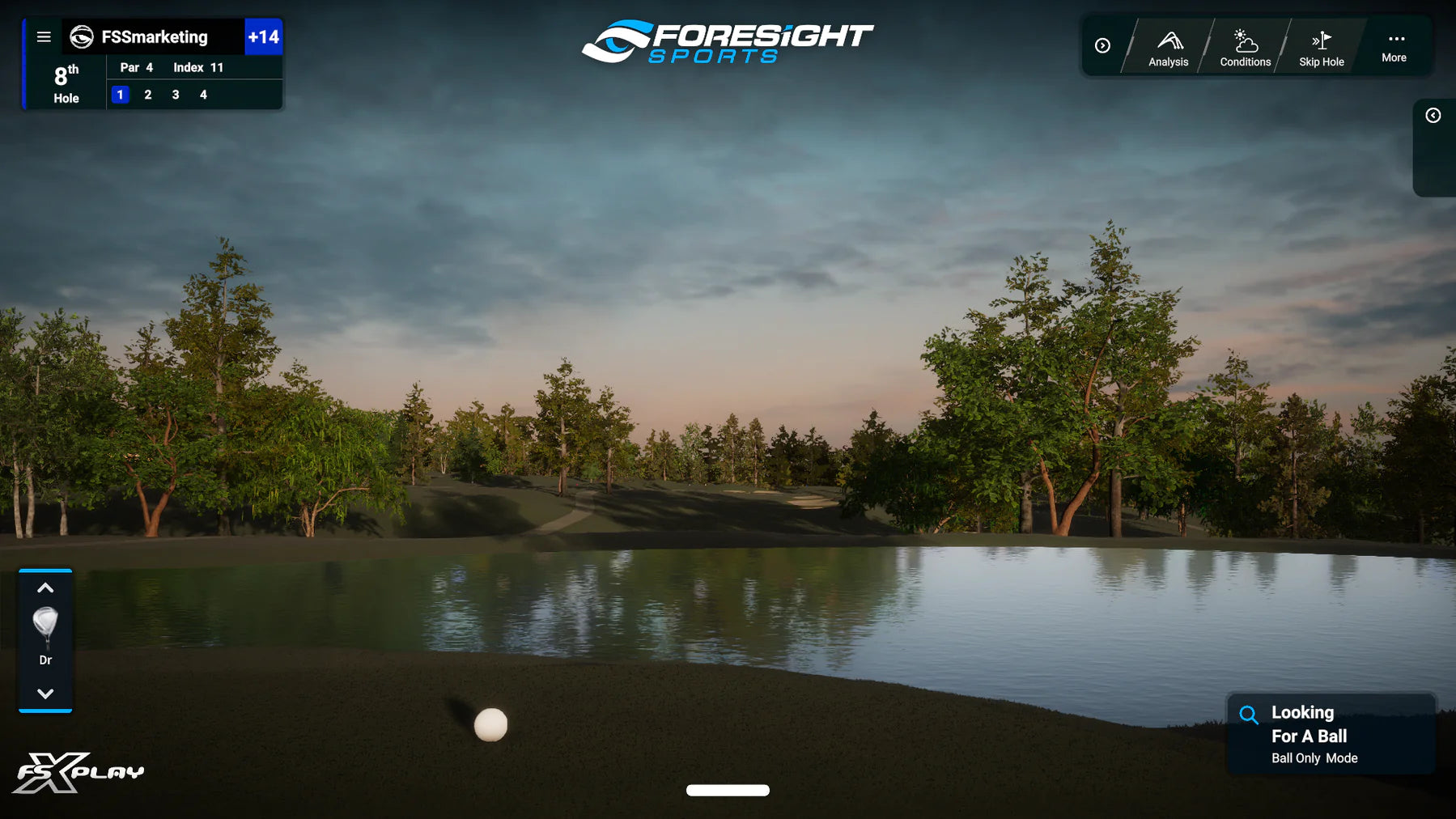 Foresight Sports SIM-IN-A-BOX: "Net" Par Package
ONE TIME PURCHASE
Sale price

$11,250.00
Regular price

$12,000.00
(/)
5% OFF W/ CODE: FORESIGHT5OFF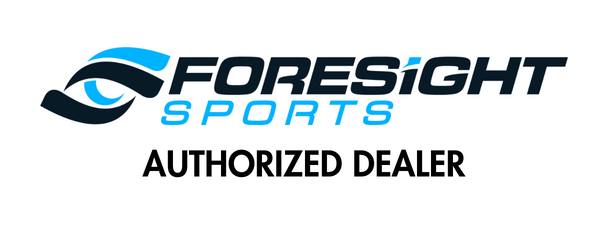 ---
IT'S A GAME CHANGER.

From one box to full simulation in no time at all.
For the first time ever, experience full-size, true-to-life golf simulation with unprecedented affordability and ease with our Sim-in-a-Box® packages. From range practice to course gameplay, Sim-in-a-Box® delivers the unmatched accuracy and reliability that only Foresight Sports can deliver.
PLEASE NOTE: Computer and TV not included. 
What's in the Box
The all-new GC3 launch monitor: The latest in our storied GC line, the GC3 is the world's first triscopic, high-speed launch monitor. It places the industry-leading performance expected from Foresight Sports into a sleek, yet affordable new design. Cultivated by our engineers for precision indoors and out, no other launch monitor on the market can compete for the price. 
Net return + hitting strip set: Perfect for any space, this duo can be set up in minutes. 
FSX 2020: Our true-to-life golf simulation software. Play full rounds of golf at world-class courses, practice on the range or specific holes, compete with other users around the globe, and save data from every session to the cloud for your review later. *Gaming laptop and TV not included.
FSX Play: Hyper-realistic gameplay powered by an all-new Unity Graphics Engine. Rich textures, 3D grass and foliage, enhanced lighting, updated UI and more provide for our best simulation experience yet. La Jolla Pines golf course included!
Fairgrounds all-ages game suite: Our suite of family-friendly mini-games. Fairgrounds features your favorite classic games like skee ball, bowling, and darts, re-imagined for players of all golf skill levels to enjoy.
FSX Pro: The ultimate performance insight tool for the game's best players, coaches, and club fitters.
20 world-class golf courses: Experience the very best. We've handpicked the finest from our library of renowned golf courses for you - including Pebble Beach Golf Links™.
Courses included
Pebble Beach Golf Links™
The Links at Spanish Bay™
Spyglass Hill® Golf Course
Old Course at St Andrews Links™
The Castle Course at St Andrews Links™
Jubilee Course at St Andrews Links™

New Course at St Andrews Links™
Pitch N Putt

Carnoustie Golf Links
Real Club Valderrama

Blue Bayou Golf and Fishing Club
Broken Tree Golf Course

Linfield National Golf Club
Teton Pines Golf Course

Willow Crest Golf Club
The Farms Golf Club

Beaver Hills Country Club
Tall Pines

Butterfield Country Club (Red/Blue)
Kinsale Golf and Fitness Club
*FSX Play Compatible Courses
La Jolla Pines
Pitch N Putt
Blue Bayou Golf and Fishing Club
Butterfield Country Club (Red/Blue)
Linfield National Golf Club
Willow Crest Golf Club
Technical Requirements
Operating System: Windows 7 or greater (64 Bit Required) Works well with Win 8.1, & 10.
Processor:

 

Min Spec: Intel i5 or i7 processors (AMD processors not recommended)
Memory:

 

Min Spec: 8GB system memory
Recommended:

 

16GB for best performance
Video Card:

 

Min Spec: Nvidia GTX 1060 or greater (AMD GPUs not supported)
Recommended: GTX 1660 or 1070, RTX 2060, 2070, or 2080. Premium: RTX 3060, 3070, or 3080.
FSX Play graphics card requirements
To run FSX Play Software:

 

Must have Nvidia GeForce 30 Series (3060 or greater), Nvidia GeForce 20 Series (2060 or greater),

 

Nvidia GeForce 16 Series (1660 TI or greater)

, or Nvidia GeForce 10 Series (1070 or greater). Please reach out to support@simulatorhq.com

 

for more information. 
Sim-in-a-Box Documentation & Support
For user manual, installation instructions, videos, and related guides please visit Foresight's Sim-in-a-Box Support Page.
Terms & Conditions
After 24 hours, a fee of $250 will be incurred by the customer for order cancellation of this product purchase.
Choose options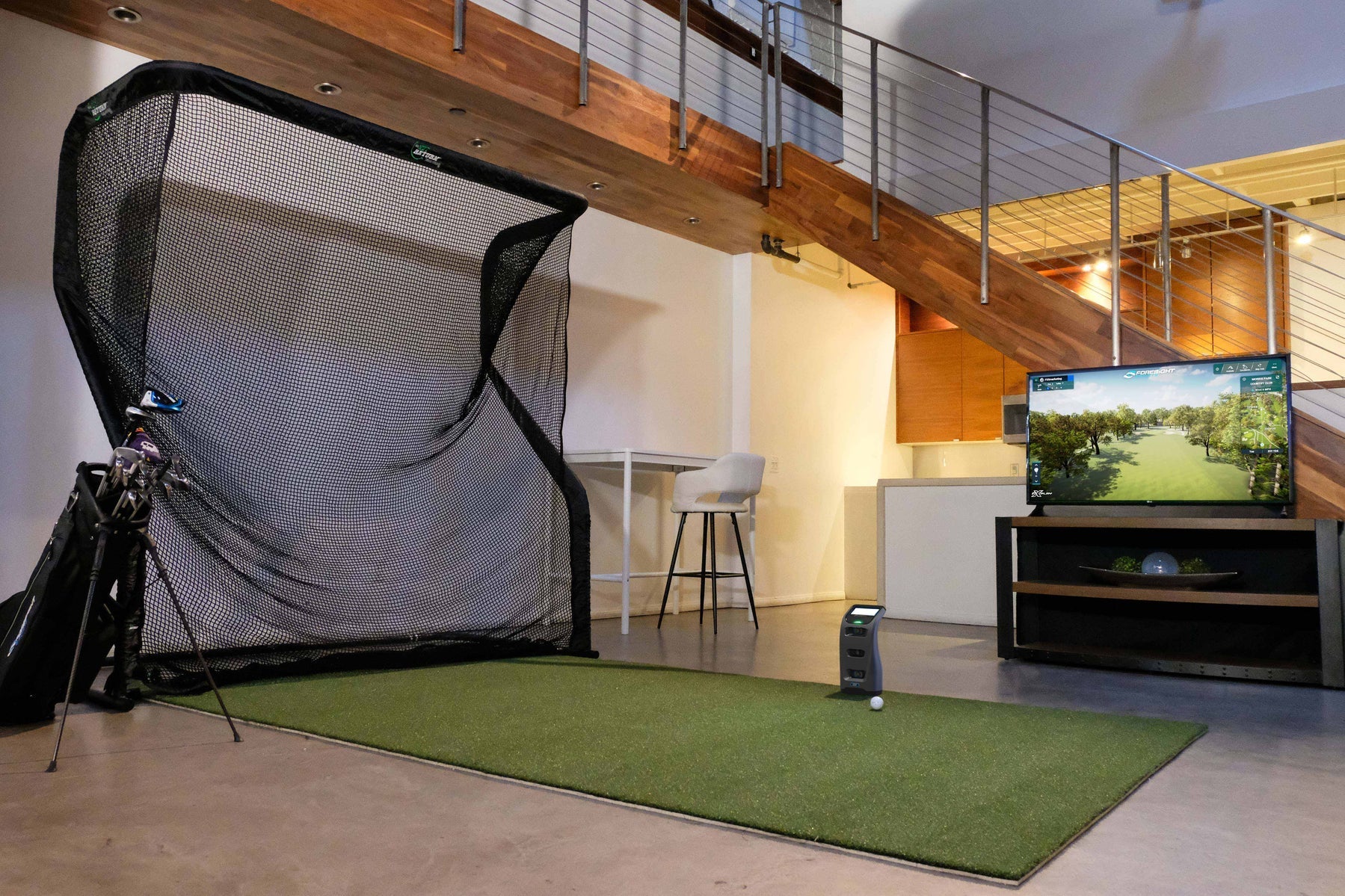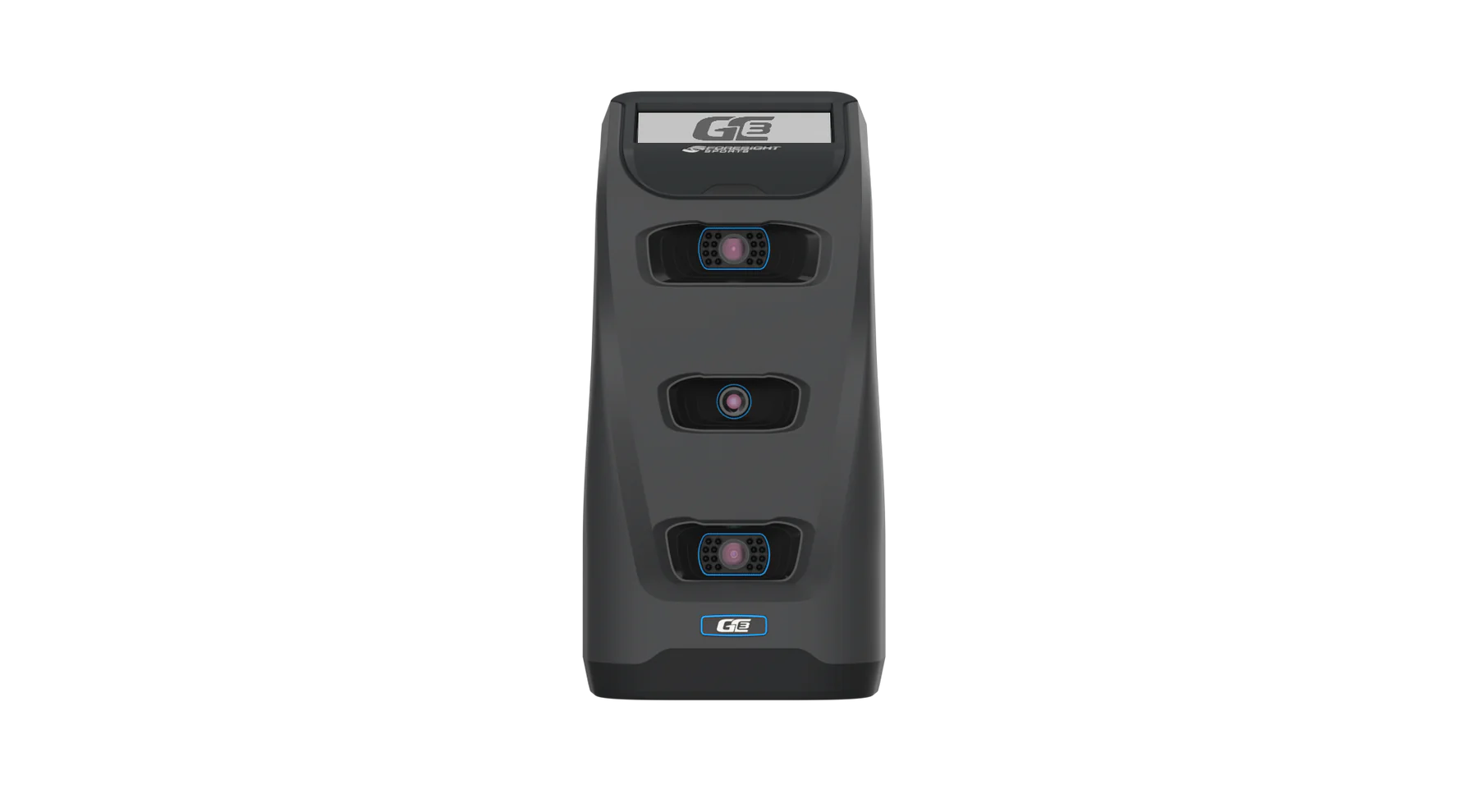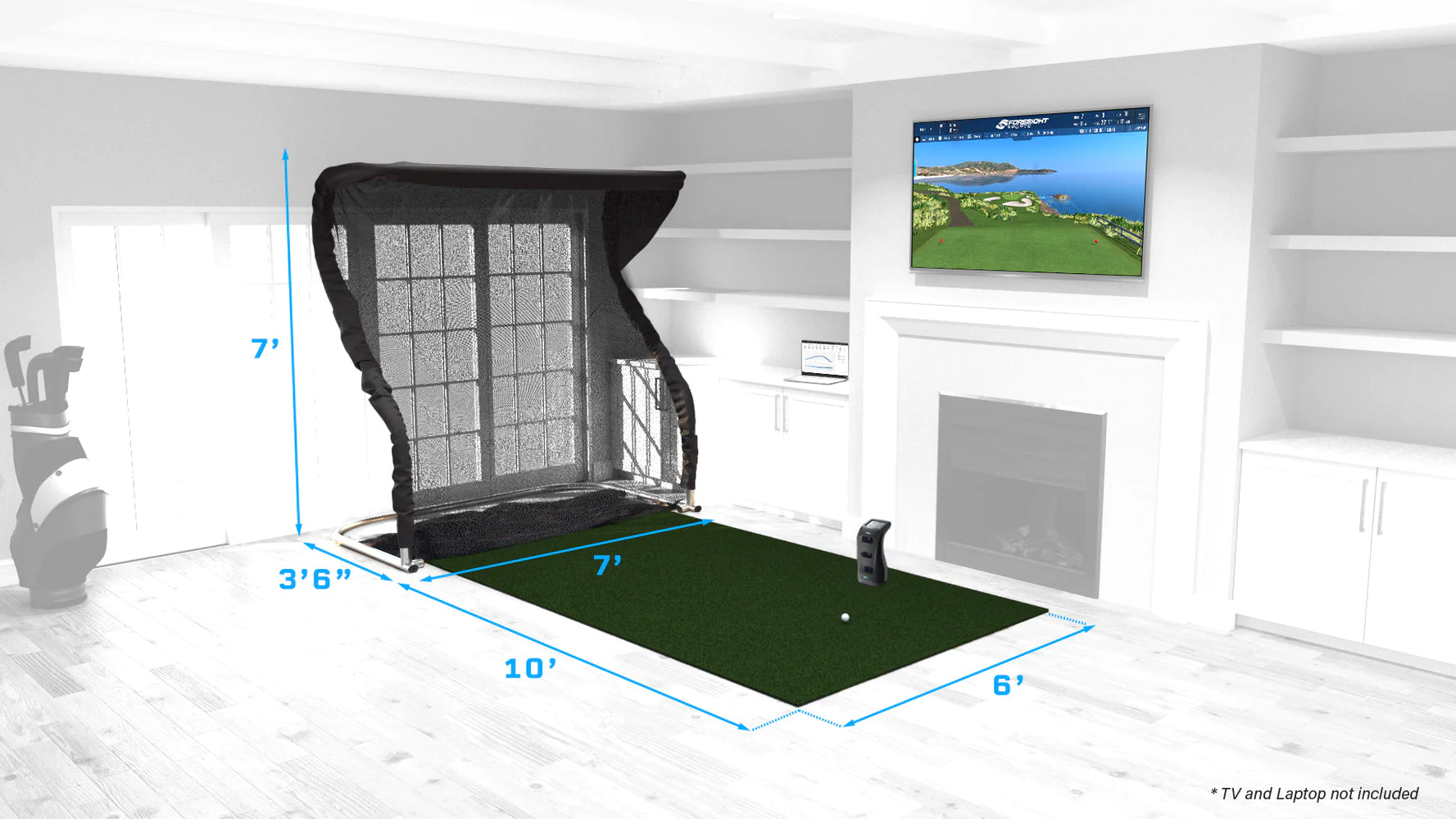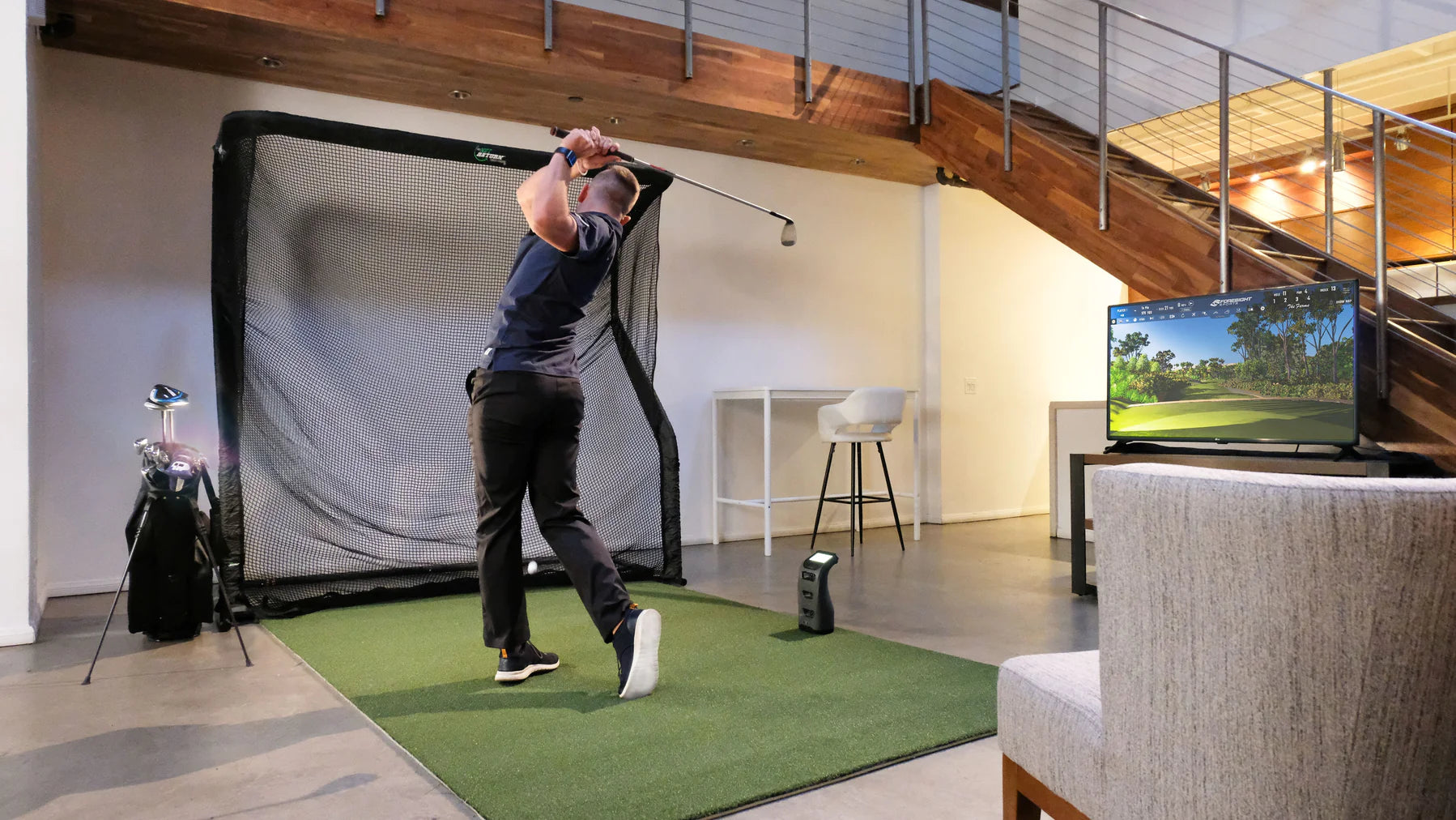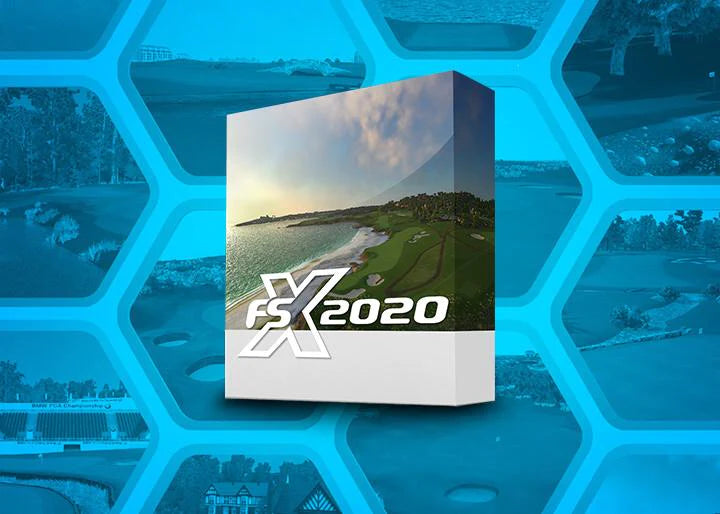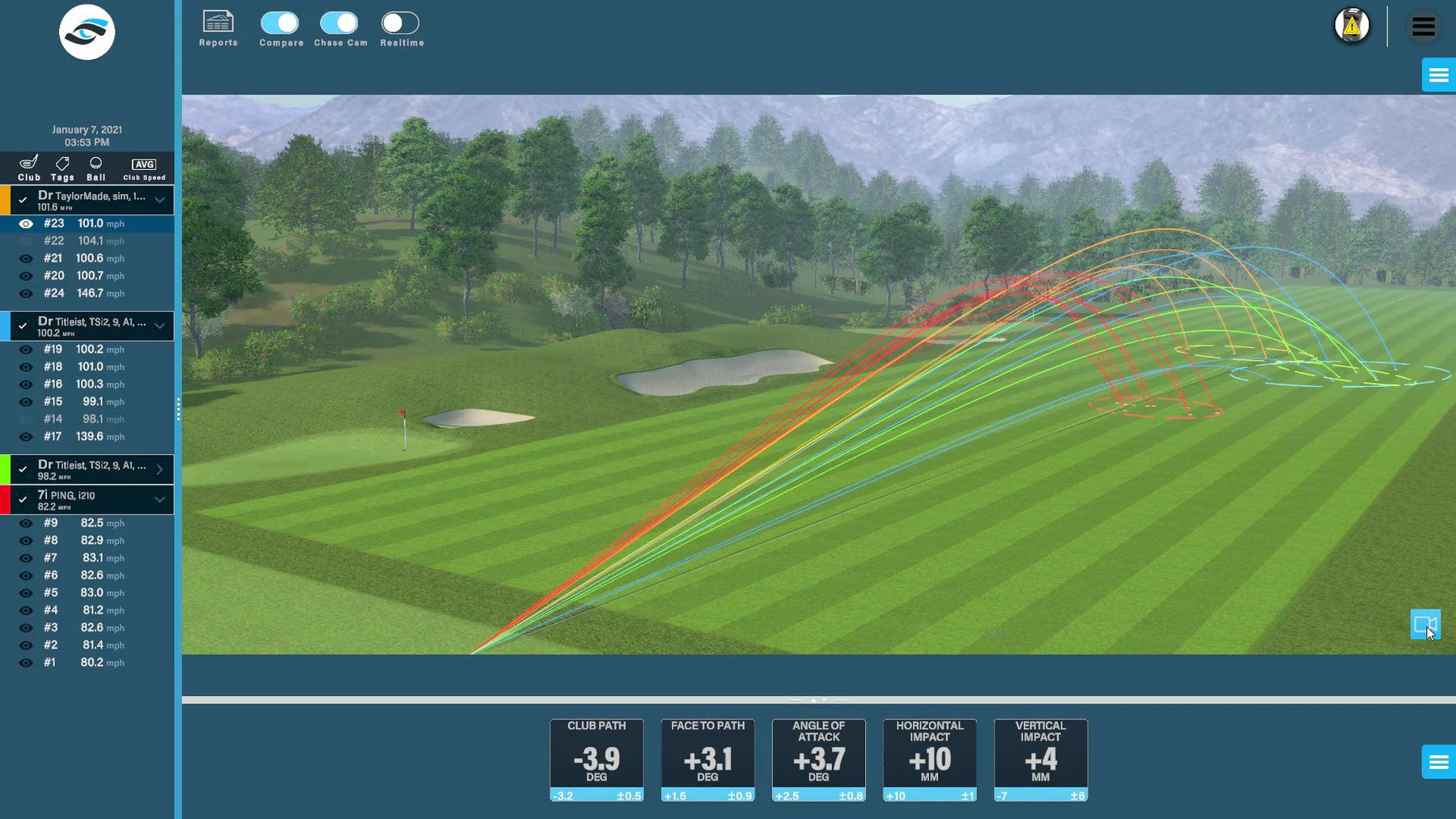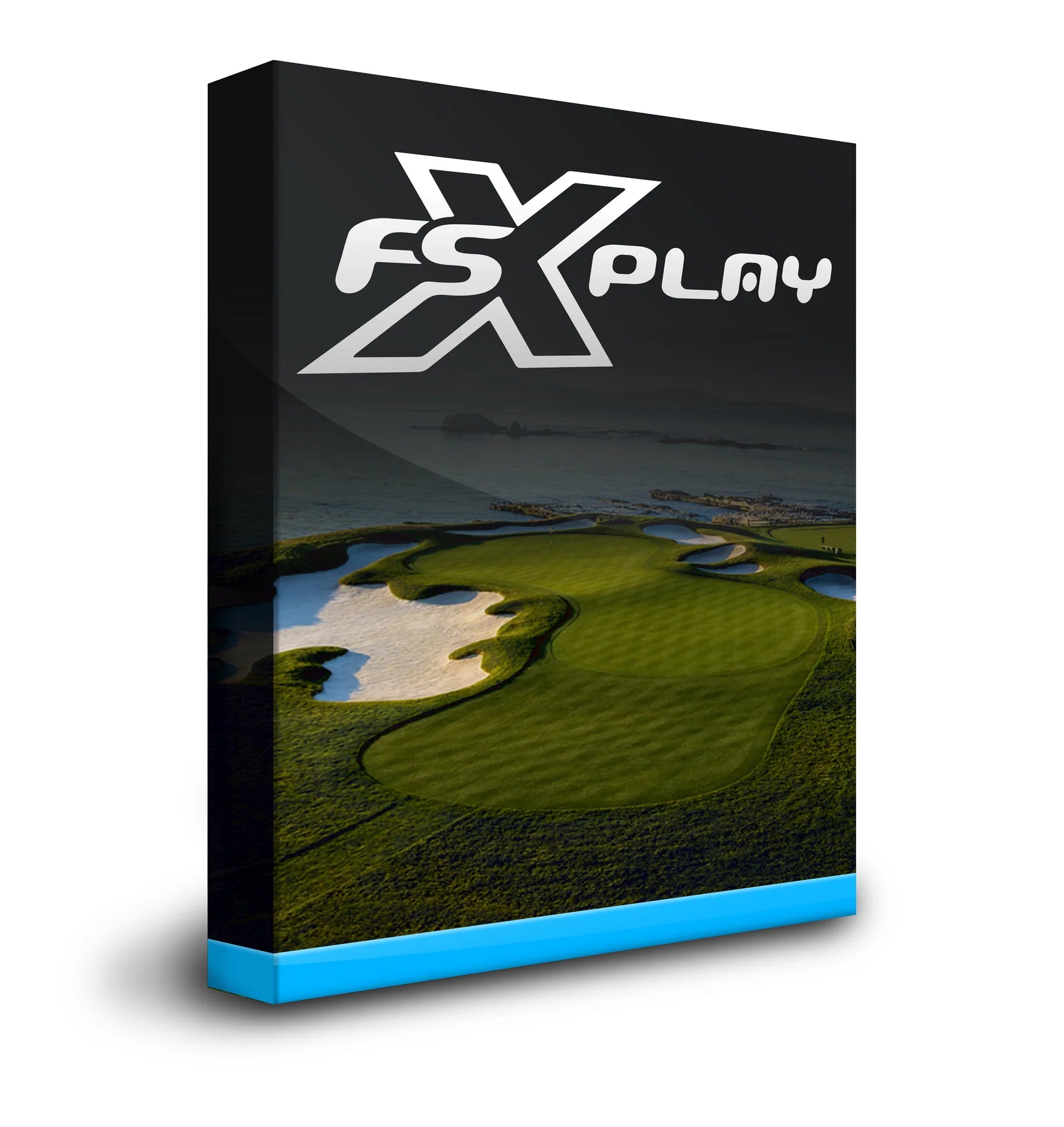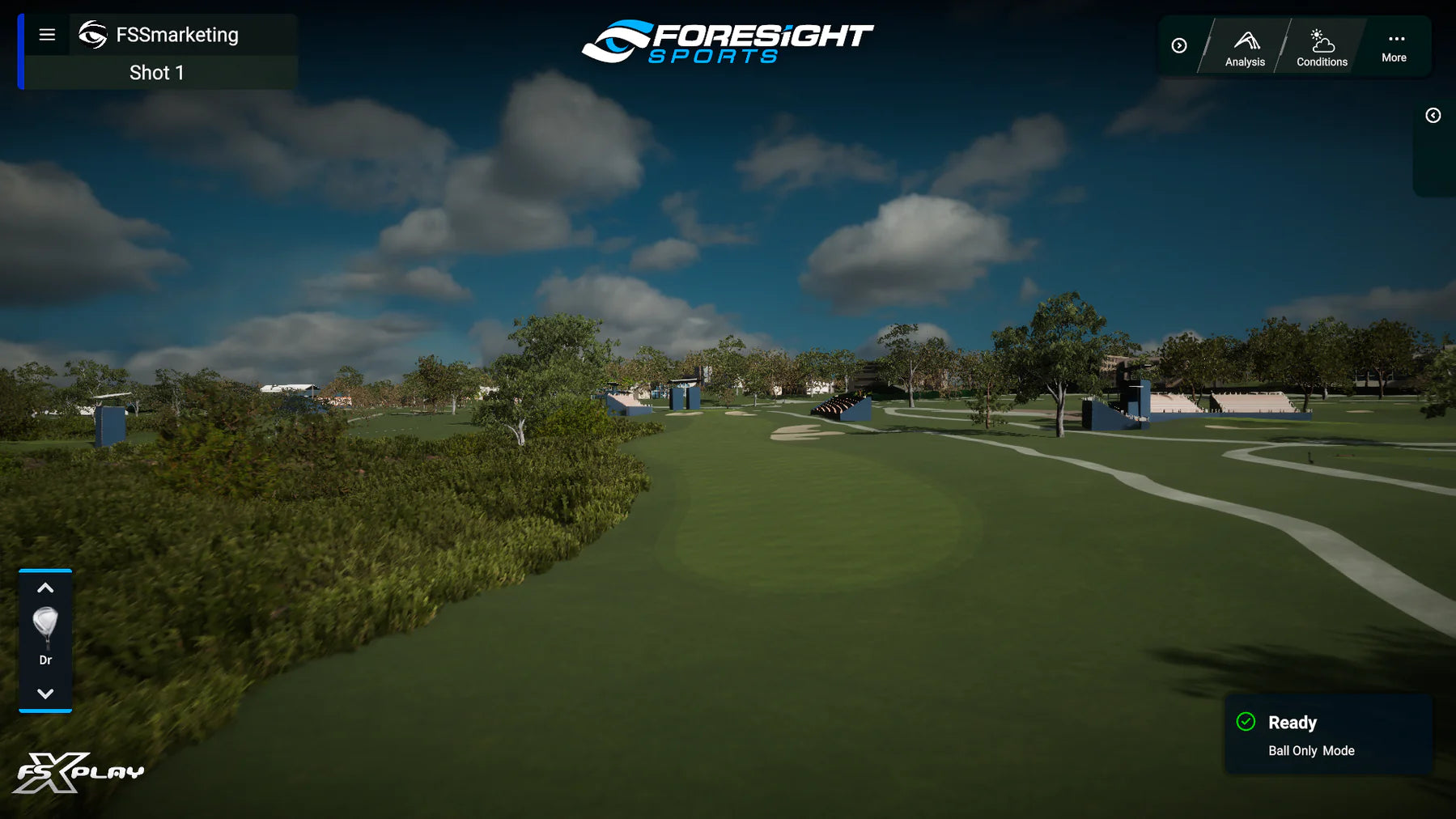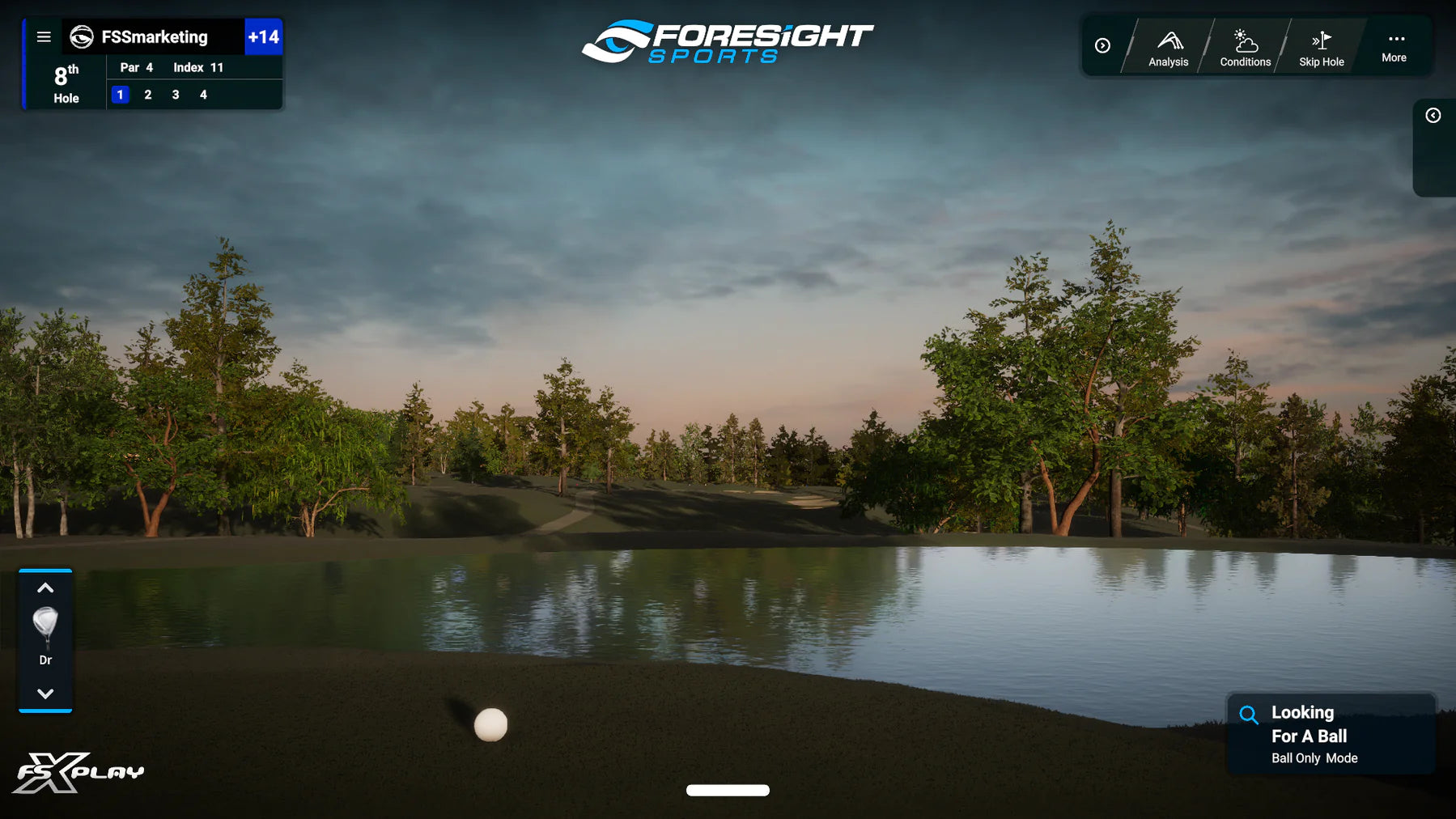 Typically, if you have space to swing a golf club without hitting anything, you have enough space for the Foresight systems. Ideally, you should have a space that's at least 10 feet wide and 10 feet deep. The height of the room might vary based on how tall you are and the length of your golf club.
A computer with the following specifications or equivalent is recommended for full functionality:


Computer Software: 

Intel i5 Processor or better (i7 Recommended

8GB RAM

Nvidia 1070 Graphics Card or equivalent

(Dedicated GPU with DirectX 11 Support)

25GB of Hard Drive Space

Windows 10 (Required)

Internet Connection (Required)
For a period of two year from the original date of purchase of the product, Foresight Sports will, at its options, repair or replace with new or refurbished product, the product determined to be defective.
Have question? We have answers.
Creating an ideal entertainment or training environment can be a challenge.
For a complimentary consultation or to resolve any queries you may have, feel free to connect with our Specialist Team.